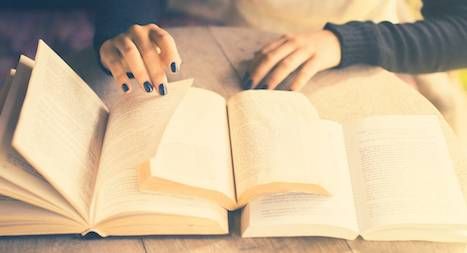 9 Most Addictive Books of 2017 (So Far): Critical Linking, March 26, 2017
Sponsored by SIX FOUR by Hideo Yokoyama, just published by FSG.

---
Huffington Post has opinions on the nine most addictive books of 2017 so far. Did they miss any?
---
The British Library is working to bring forgotten male crime writers back into print, after they were eclipsed in their own Golden Age by women who were simply better.
So are we going to work on putting the spotlight on female writers who were eclipsed by male writers because of sexism for all the other decades? Or nah?
---
Kristen Wiig is in negotiations to star in Richard Linklater's Where'd You Go Bernadette? Annapurna and Nina Jacobson's Color Force are producing. The drama follows a once famous Los Angeles architect-turned-recluse who disappears, prompting her techie husband and her 15 year-old daughter Bee to go on a quest to find her. It is expected to go before the cameras this summer.