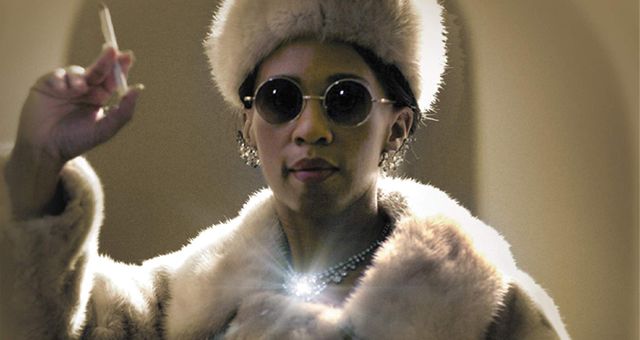 Critical Linking
88-Year-Old Grandmother Was World's Most Notorious Jewel Thief: Critical Linking, September 18, 2019
Critical Linking, a daily roundup of the most interesting bookish links from around the web is sponsored by Rebel by Marie Lu, with Fierce Reads.

---
"In a time where it seems as if the United States has a fascination with 'scammers,' whether it's Elizabeth Theranos, Anna Delvey, or Billy McFarland, Payne undermines these archetypes in that she is Black, a woman, and older. Even further, she does not consider what she does a con — though her story of undermining the law across the world has spawned a documentary, a forthcoming movie with Tessa Thompson as the lead, and now a book, Diamond Doris: The True Story of the World's Most Notorious Jewel Thief."
---
"In his new book, Happiness—Found in Translation, psychologist Tim Lomas creates a road map for identifying various types of happiness, filled with words from other languages that don't necessarily have English equivalents. In addition to expanding your mental lexicon with beautiful vocabulary, Lomas argues that learning words to describe different feelings can actually magnify the feelings themselves. 'Generally, the more awareness and understanding we have of our emotional lives, the greater our well-being,' he writes."
Time to expand our vocab with these 11 words for happiness from around the world!
---
Michael W. Twitty, author of The Cooking Gene, has an upcoming food documentary and here's the film teaser!