Opinion
8 Writers Who Rock The Language
There are writers who can write a plot line like nobody's business, who pull you along like a fish on a line up mountains and down into valleys. Writers who can write clear as a bell, like Elizabeth Kolbert. Writers who can translate scientific jargon into meaningful information befitting your life. Writers who make you pee your pants, like Ian Frazier and his Cursing Mommy, or Jerome K. Jerome's Three Men In A Boat.
And then there are writers who rock out. Who use language so cleverly, so uniquely, so freaking rockingly that to them, in their honor, you must power-stance, you must put the book down in sheer wonderment at their art and raise your goblet of rock, to use an expression that my children say I use too much and they are correct.
Here's a list of the rockers, in my humble opinion. Who has changed your life? Made you take off your bifocals?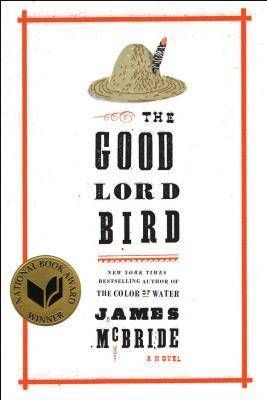 I just finished James McBride's The Good Lord Bird. Good Lord. The man is a language-chewing machine. I put the book down and my bifocals and turned to my husband in bed and said, Honey, I need a whole new vocabulary to explain how good this writer is. Awesomificent?
Anne Carson. If you've never read The Autobiography of Red, get thee behind me, Satan. You will learn how much heavy lifting a verb can do. For the love of all things holy, she describes a scene as reflected in the eye of a guinea pig and pulls it off. Anne Carson = aces wild.
Colum McCann, specifically in his book Dancer, about Rudolph Nureyev. You will want to dance, I promise you.
Though it is on the surface a children's book about friendship among barn animals, E.B White reaches full amplitude quietly, masterfully, in Charlotte's Web.
For giving to me the gift of the word "nerdly," which in 7th grade described me perfectly, Junot Diaz. I was bullied for believing in unicorns.
Sandra Cisneros who developed the following title, "My Lucy Friend Who Smells Like Corn." I actually do have exactly this, a friend named Lucy who does indeed smell like corn, I just didn't know it until Cisneros put the words in my mouth and the impossible fragrance in my nose.
Gabriel Garcia Marquez's sparkling musical magical realism is so achingly romantic it reminds me, in a good way, though I have never bought one, of the vellum-overlay multi-layer thank you cards that express undying love or heartfelt appreciation in looping italic script and glitter.
John Keats. I know he's an old school paragon of the Western Canon, but his poem "Ode To Autumn" pulls out all the stops, and is a total power chord.