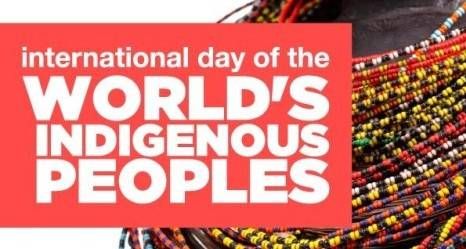 Lists
8 Unmissable Books by Indigenous Authors Living in Canada
This content contains affiliate links. When you buy through these links, we may earn an affiliate commission.
In honour of the International Day of the World's Indigenous People, I wanted to share with you some of my favourite books by Indigenous people who work and write in the unceded territories now known as Canada.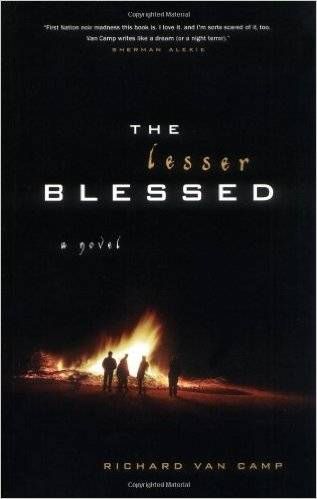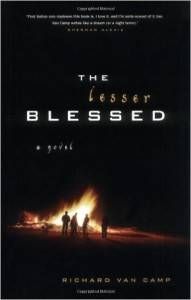 The Lesser Blessed by Richard Van Camp is one of my all-time favourite young adult novels. It tells the story of Larry, a Dogrib teenager in the Northwest Territories who loves metal bands and storytelling and the beautiful Juliet Hope, but who also is learning to cope with the aftermath of a horrific trauma. It's a funny, moving, violent, and heart wrenching book about teen life in the arctic.
In her debut poetry collection North End Love Songs, Katherena Vermette, a Métis-Mennonite writer from Winnipeg, shines a light — sometimes cold, sometimes empathetic — on the city's troubled North End neighbourhood. Violence and trauma (this is the place where Vermette's own brother went missing) is shot through with hope and possibility in this striking, personal collection.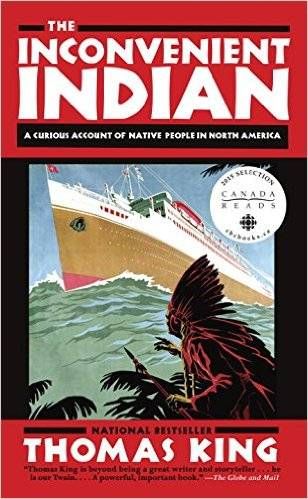 Thomas King's An Inconvenient Indian: A Curious Account of Native People in North America is both history and memoir, and takes a sideways look at the received wisdom and dominant narratives about who Indigenous people in North America are and what they want from settler society. King is wry and sarcastic, and he uses humour effectively to make some striking, startling points about what has been done to Indigenous bodies since the arrival of Christopher Columbus.
Tracey Lindberg's 2016 Canada Reads-nominated title Birdie tells a hopelessly Canadian story of a young woman trying to meet her teenage crush, one of the characters from a CBC TV series called The Beachcombers. Trying to heal old wounds and discover who she really is, Birdie embarks on a darkly comic journey of discovery that will overwhelm your senses.
In Tomson Highway's Kiss of the Fur Queen, the pain and violence of residential schooling — the Okimasis boys are stripped of their language, their names, and their identities by the priests who would then go on to abuse them — gives way to the freedom and possibility of art. Through music and dance, and with the mischievous help of a magical trickster figure, the young men learn to redefine themselves and their experiences.
Lest you believe all Indigenous narratives are tragic, Drew Hayden Taylor's collections, Me Funny and Me Sexy respectively, collect the best in Indigenous-penned humour and sensuality. These collections are perfect ways to get a taste of the breadth and depth of Indigenous writing by showcasing some truly incredible talent. Great for when you want to laugh out loud, or get a little hot under the collar.
If you're into magic realism — heavy on the realism — check out Eden Robinson's Monkey Beach. Set against the backdrop of the Haisla nation, Robinson weaves the story of a family who have just discovered a child is missing at sea. Told from the perspective of his passionate older sister, Lisa, this gripping novel brings together the material and the spiritual world in ways that will unravel you.
By no means is this list comprehensive, so please share in the comments the Indigenous writers you'll be reading in honour of this important day of recognition.