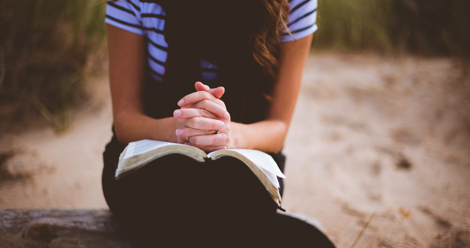 Lists
8 Rad Small Press Books To Check Out in July
This content contains affiliate links. When you buy through these links, we may earn an affiliate commission.
Keep track of all your most anticipated new releases with the New Release Index, available through Book Riot Insiders!
---
It's hot outside and also these books are hot. Coincidence? I don't think so.
Edited July 19, 2017 because I forgot to put in a press name. I needed more coffee when I wrote this.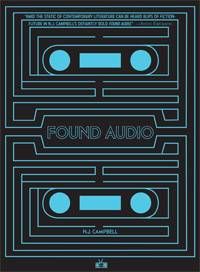 1. Found Audio by N.J. Campbell (11 July 2017 from Two Dollar Radio)
My fan-love of everything Two Dollar Radio is no secret, but I'm especially especially excited for Found Audio, which promises to be a cross between Indiana Jones and House of Leaves. Historian Anna Singh is renowned for her audio analyst skills; one day, a man enters her office with a mysterious set of tapes. "On the cassettes is the deposition of an adventure journalist and his obsessive pursuit of an amorphous, legendary, and puzzling 'City of Dreams.'" Shortly after she sends her analysis off, she disappears. The man who brought her the tapes has also disappeared. The book is the first known record of the tapes, with Singh's analysis. A spooky mystery? YES PLEASE.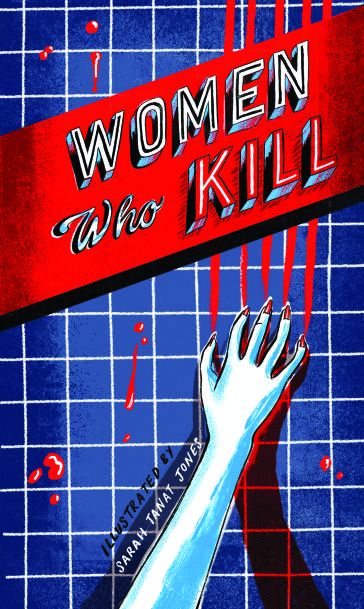 2. Women Who Kill by Sarah Tanat-Jones (4 July 2017 from Cicada Books)

I'm not saying that this book is emotionally relevant to women right now, I'm just saying that a book full of the stories of murderous historical women complete with illustrations might be interest-piquing, that's all.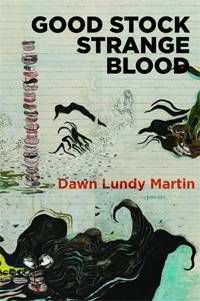 3. Good Stock Strange Blood by Dawn Lundy Martin (25 July 2017 from Coffee House Press)
So, this marks the first time I've featured poetry on this list. Not that I don't love poetry–the opposite, I love it a whole bunch–but it doesn't seem to be as widely popular as fiction. If I'm wrong and you want to see more poetry, please correct me. This collection caught my eye because it has a great title and a great cover and a great publisher. I also really liked the brief excerpt I saw:
"And, yet, each morning a fireheart grief in the body coming out of sleep. The listening to the smoke as if fills and weeps inside the chest, choking strength out hands weighted, dangling. We wonder where else it lives before it fills the body up. We assume it comes inside through the hole that promises invasion."
So yeah. Give it a read.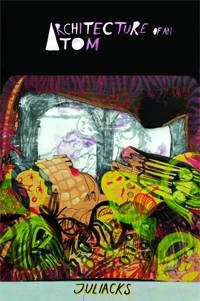 4. Architecture Of An Atom by Juliacks (25 July 2017 from 2dcloud)
1) I just became obsessed with 2dcloud, a small comics publisher who looks like they do a ton of rad alt comics.
2) The NYT description "Juliacks is a comic artist whose work―crude, ornate, subjective and dreamy―is not for those who prefer their narrative crisp and tidy" but the lack of any information about the actual story in the marketing copy makes me very curious.
3) I feel like this could appeal to David Lynch fans. Sidenote, if you want to obsessively discuss the new Twin Peaks, hmu. (It's so good, omfg.)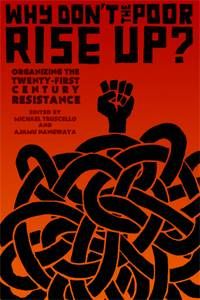 5. Why Don't The Poor Rise Up?: Organizing the Twenty-First Century Resistance edited by Ajamu Nangwaya and Michael Truscello (24 July 2017 from AK Press)
This book tackles the oft-asked question from a global perspective, bringing in many scholars and activists from around the world to discuss barriers to mobilization and creative ways that people have been overcoming them. If resistance to capitalism is an interest of yours, this is a book to read.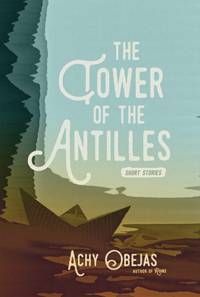 6. The Tower of the Antilles by Achy Obejas (4 July 2017 from Akashic Books)
Junot Diaz says that Obejas "writes like an angel" so I'm not even honestly sure if I need to know what the book is about before deciding I'm going to read it. Just for fun, though: "The Cubans in Achy Obejas's story collection are haunted by islands: the island they fled, the island they've created, the island they were taken to or forced from, the island they long for, the island they return to, and the island that can never be home again." This collection reveals many different, complex facets of Cuba and what it means to be Cuban.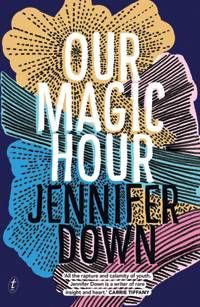 7. Our Magic Hour by Jennifer Down (11 July 2017 from Text Publishing Company)
First, I noticed that cover art. Then, I did a quick Google of the author (I do this often) and noted that her Twitter has a cover image of David Duchovny with the word "FUCK" written next to him and a description that says she's a "trash lord." So yeah, I basically was already all in on this book before I even read the description. If you're wondering what the book is actually about: Audrey has lost a friend (how, we do not know until we read the book), and her family and romantic life seem to be pulling her apart. This book seems to explore tfw things were fine and then things were shit and you are trying to piece together what happened. I like books like this. I relate.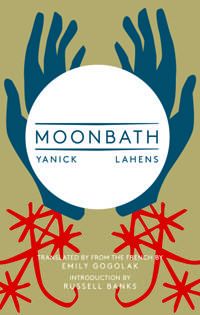 8. Moonbath by Yanick Lahens, translated by Emily Gogolak (24 July 2017 from Deep Vellum Publishing)
"The award-winning saga of a peasant family living in a small Haitian village, told through four generations of voices, recounting through stories of tradition and superstition, voodoo and the new gods, romance and violence, the lives of the women who struggled to hold the family together in an ever-shifting landscape of political turmoil and economic suffering." Yes, yes, yes.
Are you a small press that has a book coming out in the future? I'm happy to take a look at it. You can find me on Twitter @thebooksluts.