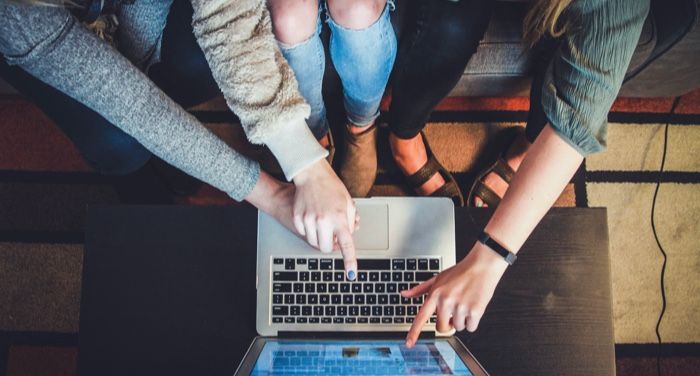 Lists
8 of the Best Online Book Subscriptions
So often I find myself wishing for Netflix…but for books. I want to have tons of delectable titles at my fingertips when the mood strikes. When it comes to reading, I'm very moody. I like to have a library of choices so I can pick the book that's right for me at that moment. Not only so, but I like to have books recommended to me so I can be exposed to more titles and authors than I'm already familiar with. Essentially, I want awesome online book subscriptions. When it comes to online book subscriptions, there are tons of options out there. If you're looking for the best ebook subscription 2019 has to offer, there is a lot of information out there to wade through. Not sure what service is right for you? Don't worry — we've got you covered. Here are the best online book subscriptions in 2019.
1. Kindle Unlimited
Kindle Unlimited is one of the heavyweights in ebook subscription services. Amazon is quite the digital monolith and this comes with its pros and cons. One of the major pros is Amazon's ubiquity and therefore the volume of titles and ease of use are pretty good. Not only can you access ebooks, but you can get audiobooks and magazines with your subscription as well. While Kindle Unlimited has over a million titles to choose from, you're not likely to find that bestseller you're looking for. Most of the titles available are published through Amazon and/or are Amazon exclusives, so you're not going to find newer books or titles from the big five in publishing. This is pretty great for indie and self-published authors!
2. Scrib'd
Technically Scrib'd has a smaller selection than Kindle Unlimited, but it's certainly just as good. Scrib'd also offers other content with its subscriptions such as magazines, news, and audiobooks. While you're not going to find everything you're looking for (like new releases), you can find tons of bestsellers and backlist from major publishers as well as documents and titles uploaded by the community. A year or so ago they tried to switch their model to allow you to only read three titles per month. If that was a deterrent for you, don't worry! They thankfully realized the error of their ways and have gone back to unlimited!
3. Playster
Playster is a bit different than other ebook subscription services. Playster is not focused on any one type of media, but rather provides subscriptions that cover music, movies, TV, books, audiobooks, and more. Because of the multiple types of media they offer, there are a few different subscription options. The book-only subscription has a pretty decent selection of over 200,000 titles. The selection isn't as wide as many of the other subscriptions, but if you love to bundle services this might just be the choice for you!
4. 24symbols
This online book subscription doubles as a social media site. You can make shelves and share them with friends and keep track of what you're reading. Based on your shelves, 24symbols also offers recommendations of titles they think you'll like. Their subscription gives you access to over one million titles that you can download to any device. They offer a great selection and their website is user friendly. Based on service and selection, they are comparable to the bigwigs such as Scrib'd and Kindle Unlimited. However, their app can be a little buggy.
5. BookBub
BookBub is a little different than most of these other online book subscriptions. The main difference? It's free! BookBub doesn't provide you with a catalogue of books you can read, but they do offer great recommendations. How does it work? You sign up for an account, fill out your preferences, and sign up for their newsletter. BookBub will recommend titles for you that fit your interests and are on sale! You can choose which provider you prefer to make your purchases through, such as Amazon or Kobo. There's no risk to giving it a go, and it might give you some new (cheap!) favourites!
6. BookMate
For the most part, BookMate is similar to other subscription services — you pay a monthly fee and get access to their library. They offer over 850,00 titles — including audio books and comics! One of my favourite parts of BookMate is their comics. Some of the other services have comics as well, but what sets BookMate apart in this regard is their selection. They might not have the newest issues, but they offer some of the best and most popular comics series (if you ask me) like Saga and Lumberjanes. If you're looking to access comics like these along with ebooks and audiobooks, BookMate is a good choice.
7. Manybooks
Like BookBub, Manybooks is a free subscription! They have gathered Project Gutenberg titles (titles in the public domain) and are a home for many indie and self-published authors. Similar to BookBub, if you sign up for their newsletter, they will send you recommendations of books on sale based on your interests. If you're interested in classics and self-published titles, and like them all in one place, this might be the one for you. Furthermore, they offer downloads in several different formats, so you can choose the one that best fits your needs.
Many of us book nerds have an unending TBR piles. There may be so many books and so little time, but that can make it hard to pick the one that's right. Other sites might have computer generated lists based on titles you've read in the past, but that can be pretty hit or miss. That's where TBR comes in — only this time TBR stands for Tailored Book Recommendations. Book Riot has a team of qualified bibliologists who, based on your profile, select titles that will be perfect for you. When you sign up, you build a profile based on books you've read and loved and your favourite genres. Based on what you love, you get paired with a professional book nerd. There are two TBR levels — hardcover and recommendations. The recommendations-only level is available worldwide and perfect for library users, paperback, ebook, and audiobook readers. Each quarter your bibliologist will provide you with three personally curated recommendations for books that you'll love. If you live in the U.S. and choose the hardcover option, you'll receive you a box with your three hardcover books and recommendation letter explaining your picks!