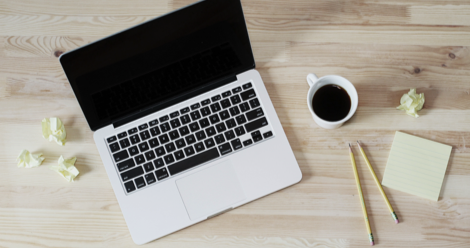 Humor
7 NaNoWriMo GIFs to Keep You Going
Hoo boy. November. National Novel Writing Month time (or NaNoWriMo). You've pushed through the first days, but now you're starting to flag. Here are some NaNoWriMo GIFs for encouragement so you can push through the writer's block, get your fingers on the keys (or fingers on the pen—I don't know your life) and BE INSPIRED.
Accurate. Sort of.
Sometimes you just need to type "tomato" over and over again. Or whatever word you choose. Writing "fart" 100 times would be pretty good.
Say this to yourself every ten minutes. Then do the hand clap.
ACKNOWLEDGE IT. But also, like, maybe also remember that something like coal mining is probably harder. BUT THEN REMEMBER AGAIN THAT WRITING IS HARD TOO. Also usually less dependent on canaries.
YOU GOT THIS.
You gotta do it. Just every now and then. Self high five.
See above fart comment.
REMEMBER. YOU CAN DO THIS.
Find all of our NaNoWriMo coverage here.