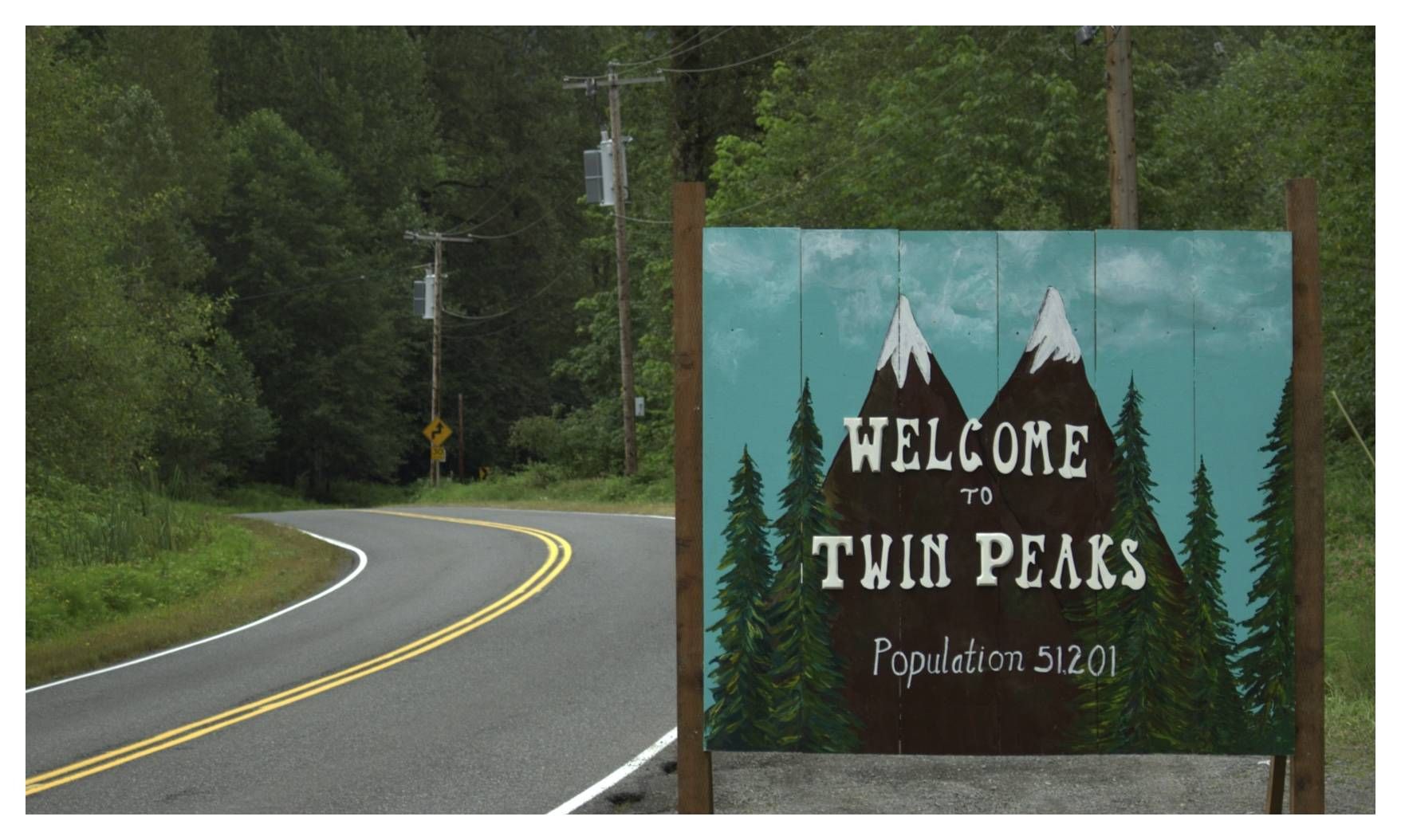 So, if you're anything like me, you jumped up and did a little backwards-talking shuffle dance when you heard the news that Twin Peaks was making a comeback on Showtime.
If you've not watched Twin Peaks (heck, maybe even if you have), you might be wondering what it is about the show that created such a cult following. For me, I think it was the strange blend of elements, all filtered through the unique lens of David Lynch, that really made the show stand out in 1990. At first glance, it's a slab of pure Americana: a small town in the pacific northwest: diners, a lumber mill, high school cheerleaders and jocks in letter jackets… all suddenly punctured by the discovery of a dead girl, wrapped in plastic. And out of that punctured surface escapes a much darker world. Murder. Drugs. Prostitution. And beneath that? Something even more sinister. Something beyond our understanding. Something utterly weird.
Of course, given my reaction above, I'm sure you can imagine my despair after reading the news that negotiations had stalled and Lynch had apparently left the project.
At this point, it seems as though there's still a chance that Lynch and Showtime will come to an agreement, but while we wait, I've taken it upon myself to put together a list of comics that feature some of those elements that made Twin Peaks such an influential beacon on the TV landscape.
---
Project Superpowers: Blackcross (Dynamite)
We're only two issues into this new Dynamite series by Warren Ellis and Colton Worley, but I'm already seeing some similarities. Blackcross is a small town in the Pacific Northwest. In the opening sequence of the first issue, a man lights himself on fire and walks into a lake. Why? While the answers in Twin Peaks seem to lie with owls, giants, and dancing midgets, Ellis' dark mystery seems to point toward some sort of ghostly infestation of… super heroes? Filled with exploding packages and cloaked men, Project Superpowers isn't quite as out there as Twin Peaks, but he's definitely injected a classic weirdness into the tale, as these creepy super-hero elements emerge in the town.
Nailbiter (Image Comics)
Josh Williamson and Mike Henderson grab another Pacific Northwestern town (seriously, what is it about the Pacific Northwest — and why the hell am I only seeing this now that I live here?), this time Buckaroo, Oregon. Buckaroo is the home to no less than 16 serial killers. So where the teens of Twin Peaks were involved in drugs and prostitution, the teens in Buckaroo are caught up in a macabre fascination with serial killings. Why does a single town yield so many killers? I've only read the first volume, but it appears that's the central mystery drives forward the narrative as an army intelligence officer named Finch arrives in Buckaroo, summoned by an old colleague.
Heathentown (Image Comics)
Okay, we finally trade the Pacific Northwest for The Florida Everglades, so I can relax a little. But only a little as Corinna Bechko and Gabriel Hardman plunge us deep into a swampy nightmare. Anna has come to a small Florida town to attend the funeral of her friend. And then things get… complicated. There is a ghost, a sword-wielding conquistador, and… uh… zombie mammoths…? I don't want to spoil too much, but if you can get your hands on this early creator-owned work by the Invisible Republic team, you're in for a nice dose of small town macabre.
Beautiful Darkness (Drawn & Quarterly)
Kerascoët and Fabien Vehlmlmann's "anti-fairy tale" begins with the body of a dead girl in the woods. But what makes it a contender for this list is that the body is populated by tiny fairy characters — a surreal bit of magic realism worthy of Lynch. Honestly, I'm not sure if the little people are literal fairies or manifestations of the personality of the dead girl, but those aren't the kinds of questions one asks when reading a wonderfully dark little tale like this — one that matches the whimsical, the cruel, and the macabre with a sort of dreamlike narrative logic that reminds me of many of the stranger elements of Twin Peaks. I read this book last year, and it remains one of the best graphic novels I've read in months.
Sin Titulo (Dark Horse)
Cameron Stewart's web comic, which has since been published by Dark Horse, is a good contender if you're missing a mystery that contains strange clues that hint at either madness… or another world outside your own. After the death of his grandfather, Alex Mackay discovers a photograph of a strange woman that sets him on an investigation in which dreams and reality seem to converge. Ah, if only Alex had a Special Agent Dale Cooper to help him navigate those uncharted waters…
The Nobody (DC/Vertigo)
Jeff Lemire's moody black, white and blue Vertigo graphic novel centers on a strange man arriving into the small town of Large Mouth, covered in bandages. While it clearly takes its inspiration from the H.G. Wells classic, The Invisible Man, the execution of the story nails down the isolation and quiet paranoia of Twin Peaks, which boils over as the book's protagonist, a sixteen year old girl, becomes fascinated by this bandaged stranger and his sad plight.
The X'ed Out Trilogy and Black Hole (Pantheon)
Look, I can't pick just one of these works by writer/artist Charles Burns. Black Hole is an eerie tale of body horror, as teens in 1970s Seattle (there's the Pacific Northwest again!) find themselves undergoing odd mutations as part of a sexually transmitted disease. In tone, the story reminds me a bit of the alienation and the loneliness of the teenagers of Twin Peaks… but for my money, if what you really miss about Twins Peaks is David Lynch's utterly unique view of the world, then you've really got to go with Burns' recently completed X'ed Out Trilogy, which offers up beautifully grotesque imagery in a story that — for my money — completely captures the surreal dream logic of Lynch's works like Mulholland Drive and Lost Highway and, of course, the Twin Peaks film Fire Walk with Me.
BONUS: All right, all right, maybe none of this is Lynch enough for you. Well, the only comics I'm aware of that were made by the man himself take the form of a little comic strip that ran in the LA Reader from 1983-1992. I can't find an official collection of these strips, but if you dig around on the internet, I'm sure you'll find some some strips of "The Angriest Dog in the World."
---
So, that's what I've got. Are you a Twin Peaks fan? Anything I missed? What comics would Special Agent Dale Cooper give a thumbs up?
____________________
Follow us on Twitter for more comics goodness!