This content contains affiliate links. When you buy through these links, we may earn an affiliate commission.
Okay, everybody relax. When I say smuggle, I mean it in the completely legal sense. It does feel like a bit of an underground mission to find British books in the US sometimes, particularly if you're fussy about the original covers and the authentic spellings and idioms that get changed for an American market. And that's for the lucky books that make it over to an American publishing house at all — many don't until they've proven their popularity or won a prize or a place on a longlist, and many never do at all.
Help is at hand, though, if you're willing to be patient —bookdepository.com offer free postage for books from any country, though they're not, seemingly, ever in any hurry to get them to you. If you've got some spare dollars burning a hole in your pocket, you can get Brit lit from Amazon.co.uk, where prices are often ridiculously low but the postage costs can be prohibitive. Meanwhile, bookwitty.com have books from any country with free postage (and, if you care about such things, are not, unlike bookdepository.com, owned by Amazon). I have no experience of how fast their service is, but it's safe to say it's unlikely to be slower than Book Depository's.
Here are some great-sounding YA books I'll be looking out for in 2017. Do any of them take your fancy?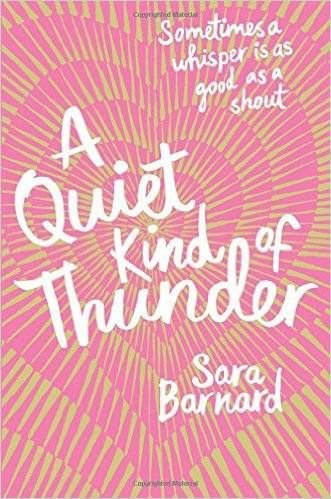 A Quiet Kind of Thunder, by Sara Barnard (12th January)
Sara Barnard's first novel, Beautiful Broken Things, was a bestseller in the UK and, according to Amazon, people who like her books also like Nicola Yoon's — which seems like pretty high praise. In A Quiet Kind of Thunder, we meet Steffi, who has not spoken for years, and Rhys, the new boy at school who is deaf and therefore knows sign language. "To Rhys it doesn't matter that Steffi doesn't talk and, as they find ways to communicate, Steffi finds that she does have a voice, and that she's falling in love with the one person who makes her feel brave enough to use it."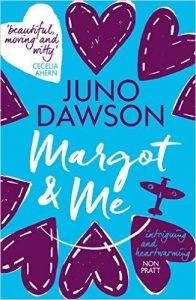 Margot and Me, by Juno Dawson (26th January)
Whilst Fliss' mother is recovering from a long illness, she and her mother go to live with Fliss' grandmother, Margot, on a farm. This is no countryside idyll; Margot is stern and bullying. Potential revenge comes in the form of a diary written by Margot during the war which Fliss discovers. She's surprised and shocked by what she learns there.
Juno Dawson is a well-established YA author in the UK. Among many other books, she has co-written Mind Your Head, a non-fiction book about mental health for teens. She also has an adult memoir, The Gender Games, coming out in the UK on 13th July.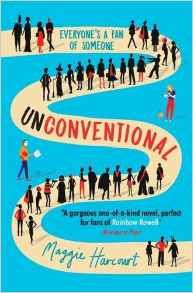 Unconventional, by Maggie Harcourt (1st Feb)
When it comes to fan conventions, Lexi Angelo knows the drill. She's grown up helping her dad run his events business from behind the scenes. Enter arrogant author Aidan Green and, well, you can probably guess. Meredith Russo has called this "the ultimate love story for the age of the fandom". Yes, please.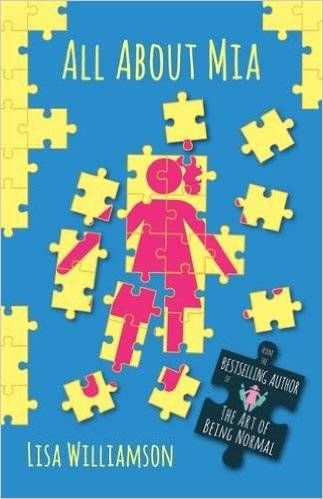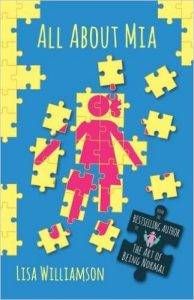 All About Mia, by Lisa Williamson (2nd Feb)
Mia is the middle sister, trapped between a straight-A student and a future Olympic swimmer. When her perfect older sister reveals something shocking, Mia is not exactly displeased at her fall from grace. But Mia falls even faller herself, until she begins to worry that she may be close to losing the things she loves most. Complex sister stories are so interesting to this only child, so I'm intrigued.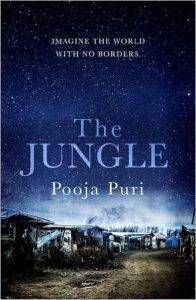 The Jungle, by Pooja Puri (16th March)
This is a novel of hope in the most desperate of situations. Mico is an unaccompanied minor in what became known as "The Jungle", a camp near Calais in France where many refugees gathered after fleeing their war-torn homeland. He is tempted to stow aboard a train and illegally enter the UK, only remaining option. But then he meets Leila, and things begin to change.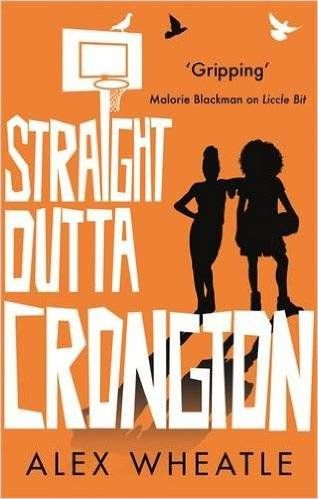 Straight Outta Crongton, by Alex Wheatle (6th April)
We're introduced to the fictional London borough of Crongton in Liccle Bit, the first book in Alex Wheatle's beloved YA trilogy. Each novel focusses on a different main character; in the third book, Straight Outta Crongton, we spend time with Mo, whose life is bad enough already with her mother's terrible boyfriend and her unrequited love for Sam, but then she has to decide what to do when "badness goes down and a life is in the balance".
Alex Wheatle is a big deal in the UK YA lit scene. In 2008, in recognition of services to literature, he received an MBE, which is one of the highest honours that can be given in the United Kingdom. His YA trilogy has been praised for its inventive, rhythmic language.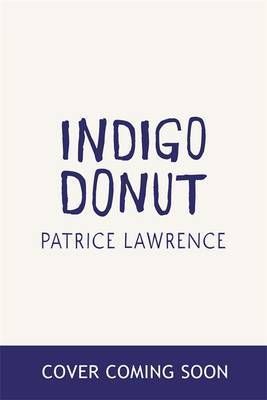 Indigo Donut, by Patrice Lawrence
Patrice Lawrence's previous book, Orangeboy, was shortlisted for the Costa Children's Book Award, which is one of the biggest deals in the UK book world. Indigo Donut is about two seventeen-year-olds There's Bailey, who loves two things: his guitar and his Afro, and Indigo, who's searching for her identity after spending her whole life in the care system. Things get tricky when Bailey becomes the target of a homeless man who knows way more about Indigo than he ought to, and Bailey has a tough decision to make.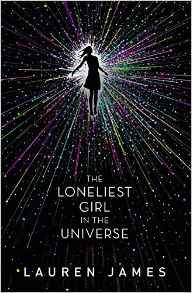 The Loneliest Girl in the Universe, by Lauren James (7th September)
Can long-distance relationships work out? I'm a firm believer in yes, but even I might wonder about the one between Romy and J, trapped on separate spaceships and communicating only via emails which take months to arrive. And there's those mysterious messages coming from Earth…