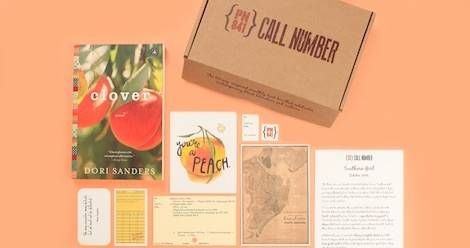 8 Book Subscription Boxes Featuring Diverse Authors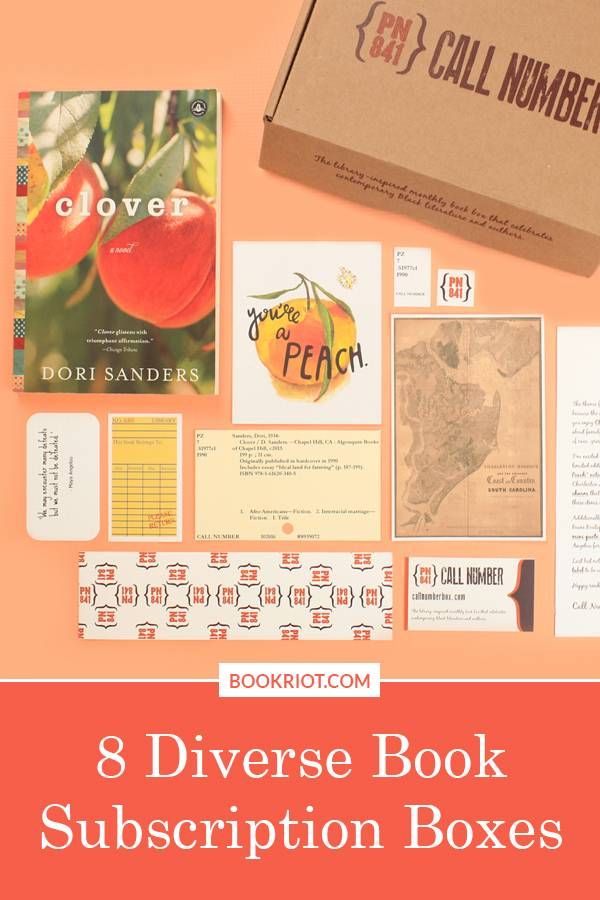 If you want to add some diversity to your reading life or discover books by people who reflect your unique culture, ethnic background, or life experience, one great way to do that is to sign up for a book subscription box. A book subscription box is a monthly or quarterly box that contains one or more books along with some fun bookish items, usually in line with the theme of the selected book. These boxes are curated by authors, librarians, and readers just like you. Here are eight of the best diverse book subscription boxes out there–for adults, teens, and kids. (For more book box recommendations, check out my guide on how to find the perfect book subscription box for you!)
My Lit Box seeks to create "conversation and community surrounding the works of writers of color." You can choose between the Book Only Plan, which costs $17 a month, or the Full Box Plan, which costs $25 a month and includes 1-2 quality book-related goodies that go with the theme of the book. Past book selections include Exit West by Mohsin Hamid, The Hate U Give by Angie Thomas, and Difficult Women by Roxane Gay.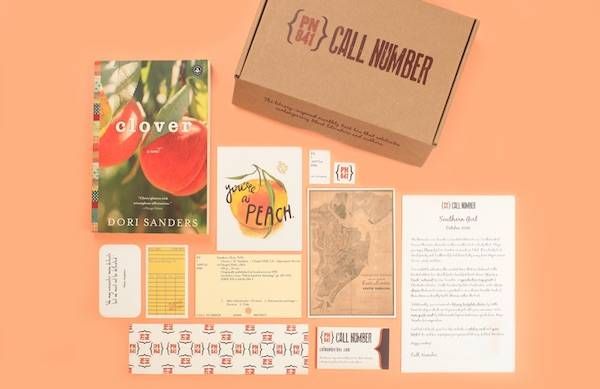 Call Number is curated by a librarian and is designed to "help you build your own collection of quality Black literature." You can choose between a fiction and a nonfiction box. Additionally, you can choose between a box that includes 4-5 carefully selected bookish items for $35 a month or a box that contains only the book selection and a library packet containing a catalog card, spine label, label protector, and logo sticker for $20 a month. Past selections include We Should All Be Feminists by Chimamanda Ngozi Adichie, The Mothers by Brit Bennett, Clover by Dori Sanders, and No One Is Coming to Save Us by Stephanie Powell Watts.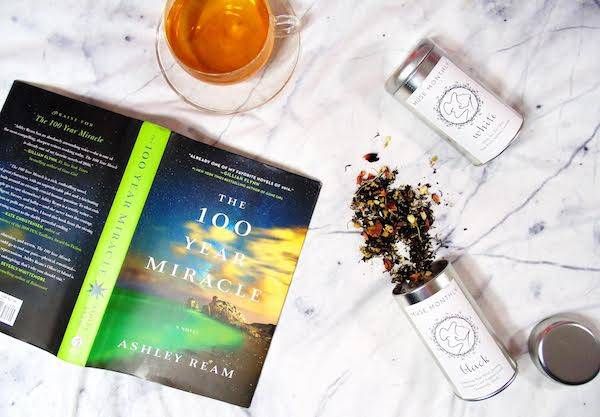 Muse Monthly has one founding principal: that "at the end of a long day, there is nothing better than curling up with a hot cup of tea and escaping into a good book." To that end, each box contains a newly released hardcover novel, a full-sized tin or organic tea, and author-curated surprises. Muse Monthly places an emphasis on featuring debut authors and diverse + #OwnVoices books. A Subscription costs $29.50 a month. Past book selections include Homegoing by Yaa Gyasi, The Muse by Jessie Burton, and The 100 Year Miracle by Ashley Ream.
BookVoyage is a subscription box "for avid readers and global citizens." Each box features a book written by a critically-acclaimed author from the theme country. The books comes with a hot drink and a snack from that country as well, so you can fully immerse yourself in the flavor of your armchair travel destination. A subscription costs $19.24 a month at the current exchange rate. Past book selections include The Prophet by Kahlil Gibran and Is Just a Movie by Earl Lovelace.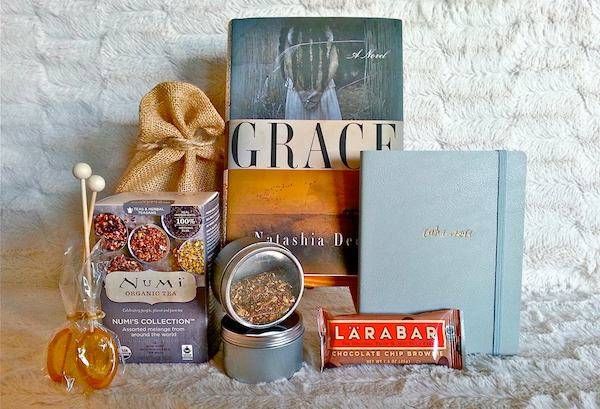 Blitberry was founded on the premise that "there is power in the sharing of ideas, knowledge and the stories of Black lives." Each box comes with a book by an author of African descent, a variety of tasty sweet snacks, and various book-related items. A subscription costs $34.99 a month. Past book selections include What It Means When a Man Falls from the Sky by Lesley Nneka Arimah, We Love You Charlie Freeman by Kaitlyn Greenidge, and The Mothers by Brit Bennett.
Mirror Book Box is "dedicated to all the little differences that make us who we are and featuring diverse books that reflect them." Each month, subscribers receive a "reflective book," so called because it reflects the experiences of people from diverse backgrounds, and 4-5 additional items on a theme. A subscription costs $34.99 a month. Past book selections include When the Moon Was Ours by Anna-Marie McLemore and The Female of the Species by Mindy McGinnis.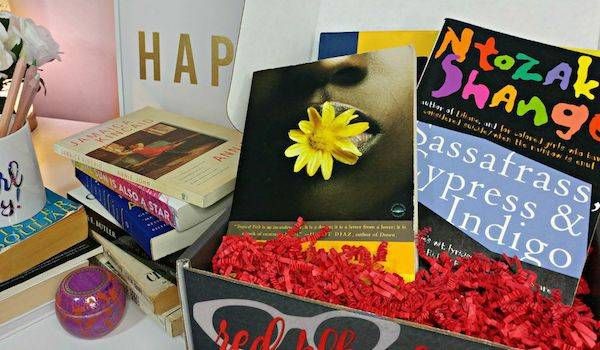 Red.Blk.Grl was born out of the conviction that "black girls the world over deserve to read books about themselves." Each box contains a new YA novel by an author of color and 2-5 curated items based on themes within the book. A subscription costs $34.95 a month. Past book selections include American Street by Ibi Zoboi and The Legacy by Necole Ryse.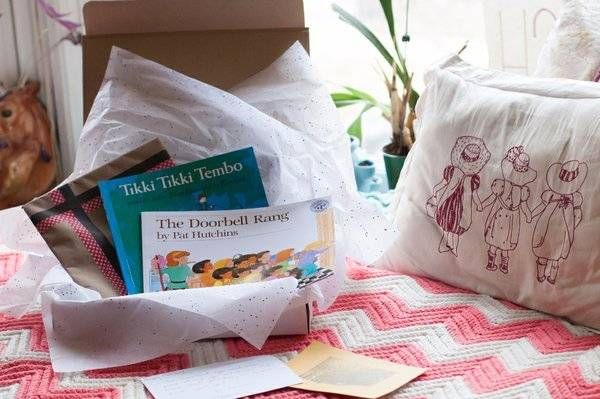 Momo's Book Club "gives parents and kids the same language and context to learn and discuss our diverse world." Momo's Book Club offers multiple subscription plans: La Vida del Libro plan introduces kids to the Spanish language and Latinx culture, the "Love is Love" plan features stories from the LGBT community, the "My Colorful World" plan features stories about racially diverse families, the "I'm With Her" plan features books with strong and intelligent female characters, the "One of a Kind" plan features stories that celebrate being unique, and the "P Is for Protest" plan features books that talk about and promote activism and civil rights. There is also an "Everything" plan for people who want a mix of books on all these themes. A subscription costs $30 a month.