Lists
8 Basketball Romances To Read During the NBA Finals
This content contains affiliate links. When you buy through these links, we may earn an affiliate commission.
It's that time again! It's time for the NBA Finals, and there are definitely some romance-worthy heroes gaming for the big one. Sure, we can all agree that #relationshipgoals lives with that First Family of Basketball, the Currys, but since their story has already been told, let's cheer on some fictional folks bouncing the ball for the win.
If you've seen Amanda Diehl's 100 Must Read Sports Romances list, you might be familiar with a couple of these titles, but I tried to find some other ones for you. They're not all about pro ballers, but they are about people involved in the sport. Sometimes they are people involved in management of professional basketball, other times, they're about college students getting ready to go pro. Either way, these lovers are all you need to supplement your basketball-watching fantasies.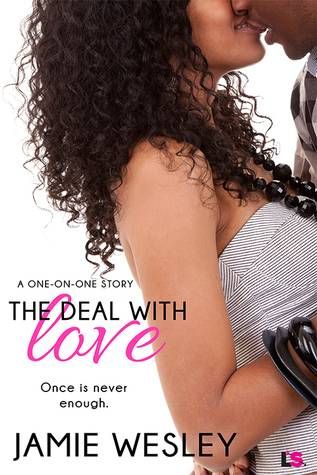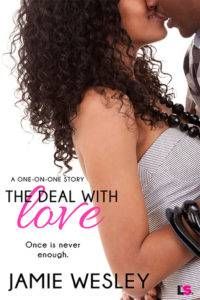 The Deal With Love, Jamie Wesley (you've heard me talk about her Tell Me Something Good) (It's actually the third book, following Slamdunked by Love, but that plot!)
"When filmmaker Christian Monroe runs into fiery—and frustrating—Elise Templeton at a party, the night quickly becomes the hottest one-night stand of their lives. But then her boss hires Christian to make a publicity film about Elise, and suddenly they're in each other's space. All day. Every day. And things are getting hotter. Elise is focused solely on becoming the NBA's first female general manager. And Christian learned long ago that being a work-a-holic—or being with one—is a recipe for disaster." (Goodreads)
Love Becomes Her, Donna Hill
"Fate has one last zinger in store for Barbara Allen. His name is Michael Stevens, he is a basketball millionaire, he's little more than half her age and he wants to spend the night! Does Barbara dare throw convention to the wind and enjoy her very own boy toy?" (Goodreads)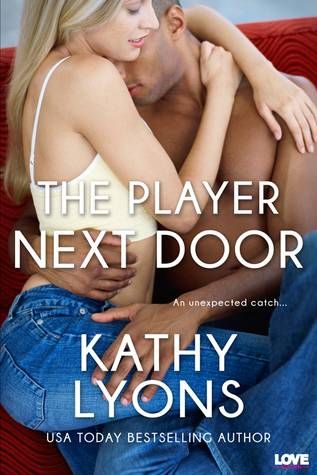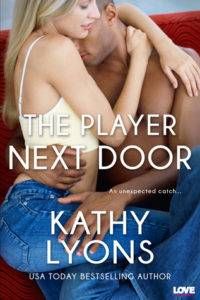 The Player Next Door, Kathy Lyons (who is also Jade Lee! Who knew!)
"NBA star Mike Giamaria doesn't mix basketball with love. Ever. Then Mike meets Tori Williams, his cute, quirky new neighbor who seems hell bent on refurbishing her death trap of a house on her own. When she falls from her roof and into his arms, Mike knows he's just caught a whole heap of trouble." (Goodreads)
Fast Break, Regina Hart
"Jaclyn Jones is set on rebuilding the Brooklyn Monarchs, the NBA team her grandfather founded with his friends. But jealousy has made her parter, the nephew of one of the franchise's co-founders, just as focused on destroying the team. Why else would he hire a retired NBA player with no coaching experience to lead the team?" (Goodreads)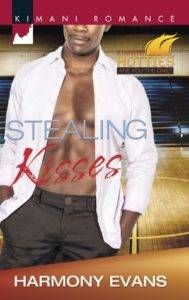 Stealing Kisses, Harmony Evans
"Life coach Natalie Kenyon helps her famous clients achieve happiness and lasting intimacy in their personal lives. But pro-basketball all-star Derek Lansing isn't so easy to pin down. His rags-to-riches story takes hold of Natalie's heart and his first electric touch ignites an irresistible desire. It could be a lose-lose if she becomes the sexy player's next conquest." (Goodreads)
How to Reprimand Your Rock Star, Mina Vaughn
When all-star Thea meets rock star Keaton, sparks immediately fly. The pair have their own goals and need to focus on them, but they also can't keep their eyes—and hands—off each other. What really makes this already catnippy story complete is that it features a hot rock star who likes to be tied up. And a budding domme who is not averse to the idea.
Found By You, Victoria H Smith
Sparks fly between a roller derby girl and her college's basketball golden boy in this campus romance.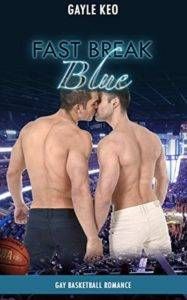 Fast Break Blue, Gayle Keo
"Riley's life changes dramatically when his college internship at the Orlando Magic professional basketball franchise turns to a permanent, full-time job in the press department. While Riley is ecstatic for this job straight out of college, his personal life is in shambles when his long-term, live-in boyfriend, Jacob, cheats on him and subsequently moves in with another man. To get over it, Riley throws himself into his work. The problem is that at work, there are even more distractions, like promising new player Mike Simpson." (Goodreads)
This is obviously not an exhaustive list, but when it comes to sports romances, basketball is surprisingly low on the list. But we'll see what happens as we move forward. You'll notice that two of these are Kimani romances. With the notice that Harlequin will be ending that line come the end of 2018, we'll have to see if authors looking to publish novels about basketball players and their coaches end up with new publishing homes or go the self-publishing route. For now, we can enjoy these and create our own stories as we watch some of the most beautiful men in America compete for that championship trophy.
Who's your favorite basketball-playing hero?