Sponsored by Bloomsbury, publisher of The Possible by Tara Altebrando.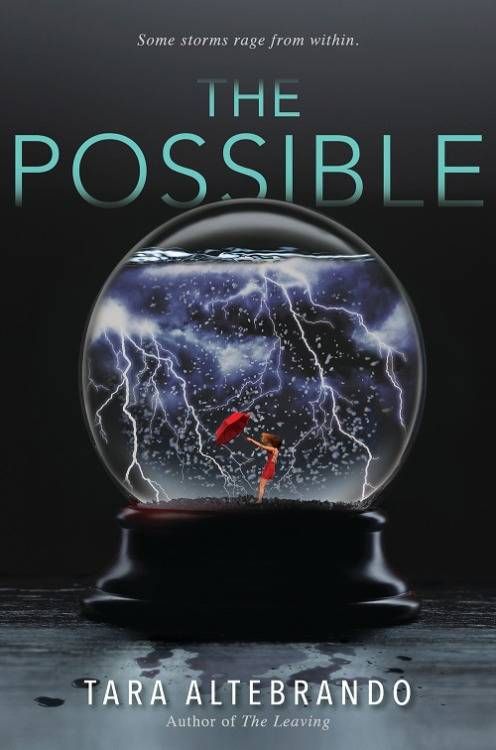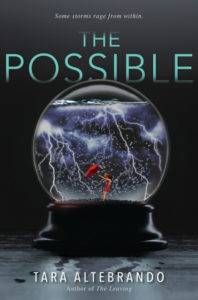 From the author of The Leaving comes another twisty psychological suspense thriller. It's been thirteen years since Kaylee's biological mother, Crystal, once infamous for her supposed telekinetic ability, got a life sentence for killing Kaylee's little brother in a fit of telekinetic rage. Today, Kaylee's living a normal life with her adoptive parents until a woman shows up on Kaylee's doorstep, asking to interview her for a podcast. Was the whole telekinesis thing a hoax, or does Crystal have some kind of special powers? Is it possible that Kaylee has them, too?
---
I live for stories of heroines realizing their power. It puts me on the edge of my seat, curious and delighted by the prospect of seeing what they do with their gifts; how they wield them. Young women entering that phase of self-discovery are champions of newfound ability, juggling powers we (unfortunately) don't come across in real life with all the cringey, awkward momentousness of coming of age. They search for their confidence and their place in the world as girls becoming women, and it's these seemingly humdrum pursuits that charge their abilities and make them superhuman.
Here are a few worthy champions–heroines of YA fiction burdened gifted with incredible abilities that make their lives as magical as they are challenging. Revel in their superpowers.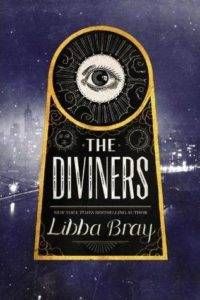 The Diviners by Libba Bray
1920s New York is a positively roaring place for a young woman in exile. But here's the caveat: Evie O'Neill has to live with her weird occultist uncle Will. It wouldn't be so bad if Evie didn't have a secret to protect–one that would definitely interest Will. But when the police find a murdered girl marked with a suspicious symbol and Evie's uncle is called to the scene, she decides to use her secret, a troublesome supernatural power, for good by working to uncover the identity of the serial killer. The city lights are bright, the characters are curious, and the town is jumping with secrets Evie and her powers are raring to discover.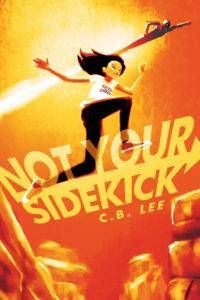 Not Your Sidekick by C.B. Lee
Okay, so I know Jessica Tran does not have superpowers. Yes, she was born of superhero parents, and yes, it would be nice to be imbued with even a little something special to give her college applications some oomph, but all the same her powers have failed to arrive. Desperate as she is, she probably shouldn't apply for the internship opening with Andover's most infamous supervillain, but, hey, it'll give her a chance to rub elbows with Abby, her crush, and who's that new intern surrounded by magnetic mystique? What I'm saying is, while Jessica doesn't exactly get to wield superpowers like seemingly everyone else in Andover, or on this list, when she discovers a megaplot that promises to threaten everyone, hero and villain, she gets the opportunity to put her heroic abilities up against the best of them.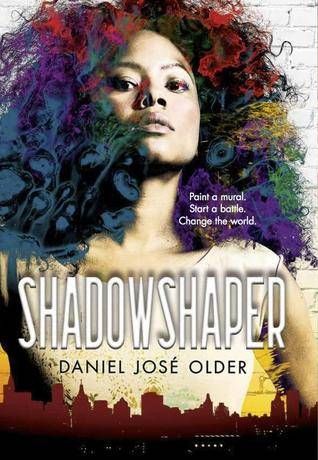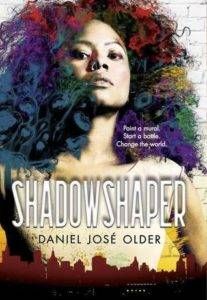 Shadowshaper by Daniel José Older
Something is afoot is Bed-Stuy and Sierra Santiago is about to be pulled into the supernatural world coming to life through the murals and graffiti in her own backyard. What was supposed to be a normal summer spent hanging out with friends and painting turns into a life-changing event when Sierra discovers she's a Shadowshaper capable of connecting with spirits through art. And then, when an anthropologist with whom Sierra's grandfather entrusted the secret of the Shadowshapers begins to use this magic against her community, the high schooler is forced to come into her newfound power before she's even had a chance to grasp it's full nature–her full nature. But with her family and community on her side, Sierra just might have a chance to protect everything and everyone she loves from encroachment.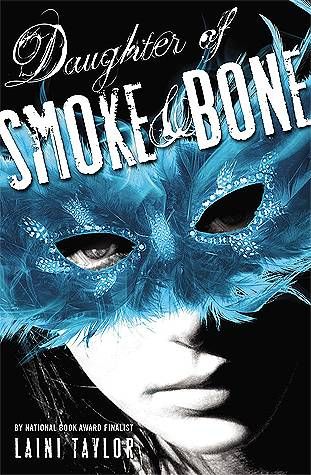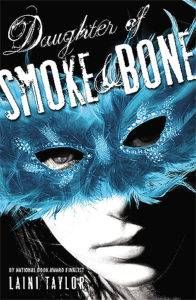 Daughter of Smoke and Bone by Laini Taylor
Karou spends her time doodling in sketchbooks, drawing monsters. Naturally blue-haired and charged with questionable errands by her exceptionally unusual father, she's a mystery even to herself. Until, in Marrakesh, she meets Akiva who transfixes her and brings her to the edge of knowing. Now Karou is on an inexorable path that will force her to confront secrets held hostage by her past and deliver her into an epic otherworldly war. From Prague's dark, secret underbelly, Karou may get more than she bargained for as she unravels truths about her family, her identity, and her untapped powers.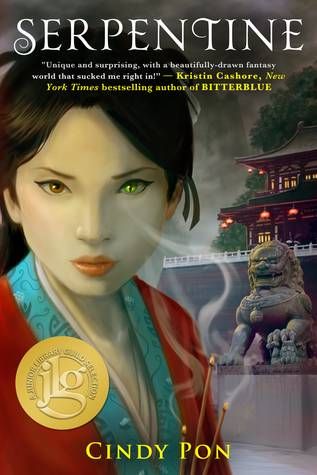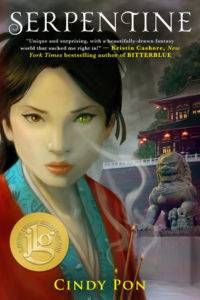 Serpentine by Cindy Pon
Skybright doesn't know the identity of her parents, but she does know she belongs with the wealthy family that took her in as their daughter's handmaid. Or at least, she thought she belonged, but that was before she began to change. When the sixteen-year-old handmaid awakens to a terrible surprise–what seems like a betrayal committed by her own body–the neat, proper life she'd fashioned, and even the sisterly bond that's developed between her and her mistress, threatens to fall apart. Struck with the certainty that she's becoming an abomination, Skybright is desperate to find out what she is and why. But while she feels her secret has created a rift in her life, she also begins to discover power in her new form. Power she'll need to face the dark forces making their way to the Kingdom of Xia and her first love.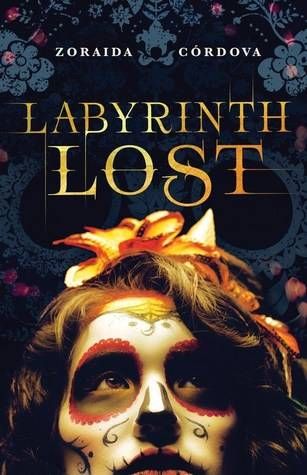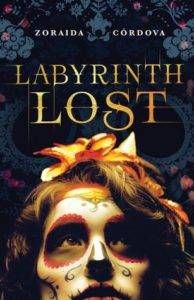 Labyrinth Lost by Zoraida Cordova
Alex has powers. She's a witch. She couldn't care less. No, in fact, she'd just rather not. As the most powerful bruja born into her family in a generation, you would think Alex would be all about exploring her witchy background, but, at her Deathday celebration, she responds to the surge of magic in her veins by performing a spell to expunge her powers. When the spell goes pear-shaped and her her family vanishes, Alex is left with little choice but to travel to a strange, dark limbo land with a brujo she doesn't trust.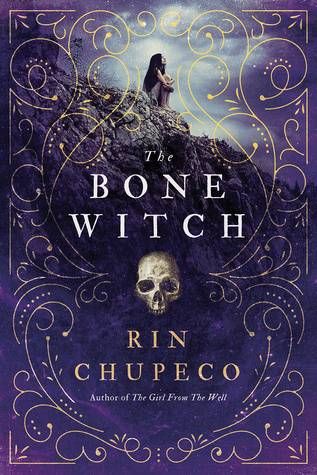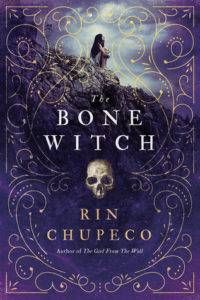 The Bone Witch by Rin Chupeco
As a child, Tea does something very unexpected–and very dangerous–and that's when she realizes she's not like the other witches in her family. Because Tea is a bone witch, a witch with a gift for necromancy, and powerful as she may be, her new role comes with ostracism and great responsibility. But whatever the superstitious think of bone witches, the world needs them, so Tea is sent away from home and family to develop her dark powers with the asha. Telling the story of her apprenticeship under a legendary bone witch, Tea strikes a fearsome and dangerous figure–a witch perhaps gifted with too much power and a cryptic plan.