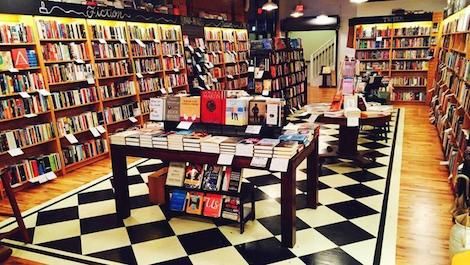 7 Unique Bookstores In The US: Critical Linking, September 9, 2018
Sponsored by The Fall of Gondolin by J.R.R. Tolkien.
---
Independent bookstores play the role of literary sanctuary for readers both young and old, and the fact that bookstores are celebrated in the age of Kindles and digital downloads is a testament to the written word. From stores that specialize in a certain genre, like children's books in French, to others that offer creative features such as a public typewriter, they also often function as community centers, hosting readings with both local and well-known authors. We scoured the country from the Pacific Coast to New England to the Deep South to bring you seven unique bookstores that deserve a visit, whether you're passing through or looking for a way to spend a day.
____________________
Whether it's a friend, a partner, or an entire book club, reading a new novel at the same time as someone else means you will have someone to talk to once your done. Engaging in discussions about your recent reads helps you create personal connections with the story and its characters, which in turn can help you not only retain more of the story, but have fun while doing it.
How you can become a better reader and remember the things you've read.