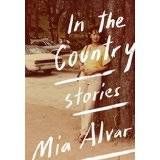 It should go without saying that this post, and all these podcast episodes, contain SPOILERS for Star Wars: The Force Awakens. If you haven't seen it yet, why did you click on this post?
Now that I've seen Star Wars: The Force Awakens a few times, I'm eager for discussion, speculation, and theorizing. The problem with that is Twitter is usually my go-to destination for said type of conversing. In this case, though, it just feels wrong—most type of speculation will reap spoilers galore for the movie, and while I do feel like I should be able to talk about whatever I want on my Twitter feed, I don't want to ruin the movie
for anyone who hasn't seen it (for whatever reason—and there are plenty of legitimate reasons to have not seen it yet and still be a Star Wars fan.)
So I've turned to podcasts. It seems like every podcast has a The Force Awakens episode, so there were plenty to choose from. I picked and chose from different podcast episodes that were recommended to me on Twitter, but the bottom line is I was looking for a few things. First, people who genuinely love Star Wars and loved the movie (yes, it's an imperfect movie, and that's fine to acknowledge, but I didn't want to listen to anyone dump on it for an hour.) Second, a lack of nitpicking or negativity. Some people express their love for a thing by picking it apart. That's okay, but that's not my style at all and it makes me sad when people try to do it at/with me.
Without further ado, here are all the podcast episodes I listened to, and why I enjoyed them.
Oh, Comics!: "Keeping the RWAR! in Star Wars"
Yes, it is probably cheating to put Panels' own podcast on this list, but you know what? I don't care—I listen to Oh, Comics as a fan, not as someone involved in production. I don't really have much to do with the podcast. Paul and Preeti run that ship on their own, and they do a hell of a job with it. And when I want happiness and joy and squeeing, they are where I turn. I knew going in that they'd loved the movie as much as I did, and I absolutely loved the joy with which they discussed it. Paul and Preeti mix genuine love and awe with real criticism of the movie, but always in the joyous, positive way that Panels embraces.
Most memorable moment: The deconstruction of the lightsaber battles in the movie. You can tell, just from their voices, how much they truly loved it.
The Talk Show: "Star Wars: The Force Awakens Holiday Spectacular"
This episode is two and a half hours, so be warned going in, but it's full of a lot of great discussion and analysis. I didn't agree with all the opinions stated (and, given that one of the hosts didn't love the movie, a bit more negative than I expected), but I appreciated that all opinions came from a place of true love and respect for Star Wars.
Most memorable moment: One commentator's raging fireball anger at the death of Han Solo. It reminds us how much we all care about these movies and the emotions they can inspire in us.
The Incomparable: "Stormtroopers Are People"
The commentators on The Incomparable are genuine fans, but aren't afraid to criticize the Star Wars universe on issues such as inclusivity. They were just as excited as the rest of us to see the franchise become more diverse with The Force Awakens. The only warning I'd give you is that it's about 3 hours long. Oh, and they have a bit of a field day tearing apart that helicopter shot at the end of the movie which I loved because Luke is my favorite (but objectively maybe I can agree with but shhhhh because I love Luke).
Most memorable moment: The discussion of inclusivity at the end of the podcast. I loved it.
Tosche Station Radio: "The Force Awakens Review Special"
CLEARLY the people behind this podcast are huge Star Wars fans, and I absolutely loved it. This was probably my favorite discussion of all the podcasts; the hosts and cohosts are huge, enthusiastic Star Wars fans, and their opinions aligned with mine for the most part. I specifically loved their discussion of acting chops of both the new and old actors in the movie, and how much was said wordlessly, with facial expressions.
Most memorable moment: For once, someone loves Luke as much as I do. Co-host Nanci's favorite character is Luke and she reveled in those few moments we got with him.
The Missfits: "The Force Awakens"
Want a girl-gang take on Star Wars: The Force Awakens? This episode features three female Star Wars fans discussing their love for the new movie and REY!! The discussion feels less organic than on other podcast episodes I've listened to, but the enthusiasm is real.
Most memorable moment: #WheresRey—sharing our frustrations at the lack of Rey merchandise.
The Empire Film Podcast: "Star Wars: The Force Awakens Spoiler Special Podcast"
I loved the discussion of how it felt to see the movie, the experience of it. Plus there's an interview with Lawrence Kasdan. SOLD.
Most memorable moment: Discussing The Force Awakens and Han's death with Lawrence Kasdan, who cowrote The Empire Strikes Back, Return of the Jedi, and The Force Awakens.
And if you want to hear my thoughts on The Force Awakens, I guested on the Book Riot Star Wars Aftershow, which you can find here. We took a different approach from any other show I've heard and included two die-hard Star Wars fan, but also one casual fan and one person who'd never seen the original trilogy before a month ago. I thought it certainly made for an interesting discussion. The aftershow takes roughly the last hour of the podcast episode.
Have you listened to any Star Wars: The Force Awakens podcast discussions? Which have you enjoyed?