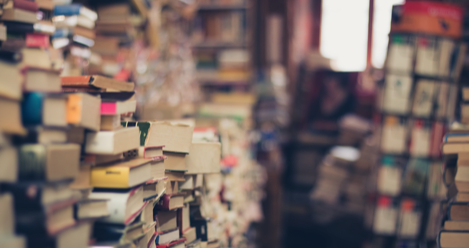 Lists
7 Small Press Books You'll Want to Read in June
This content contains affiliate links. When you buy through these links, we may earn an affiliate commission.
You could be that person who's reading the sweet book that none of your friends have even heard about (yet).
1. ME: A Novel by Tomoyuki Hoshino, translated by Charles De Wolf (6 June 2017 from Akashic Books)
Compared to the Netflix series Black Mirror, ME is both humorous and scary. Based on a telephone scam in which the caller tricks elderly people by only identifying themselves as "it's me," the narrator finds a lost cellphone and decides to try to scam the owner's mother out of 900,000 yen. Suddenly, though, the narrator is the owner of the lost cell phone, and someone else has taken his place. Highly praised by Nobel winner Kenzaburo Oe, this novel should not be missed.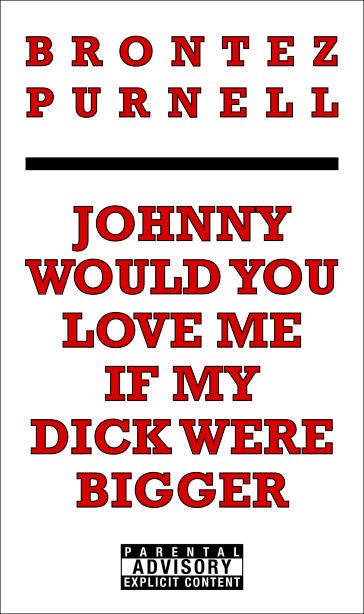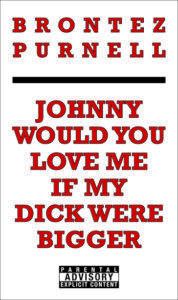 2. Johnny Would You Love Me If My Dick Were Bigger by Brontez Purnell (13 June 2017 from The Feminist Press at CUNY)
The SF Bay Guardian said, "Brontez is a raw tongue of flame blazing through all the blatant fakery and insincere bullshit of today's gay/music/human scene." An underground publisher first distributed this work, recounting the life of an artist and "old-school homosexual" who resembles Purnell more than in passing. "[H]e sabotages his relationships, hallucinating affection while cruising in late night parks, bath-houses, and other nooks and crannies of a newly-conservative, ruined city." I am eager as fuck to read this.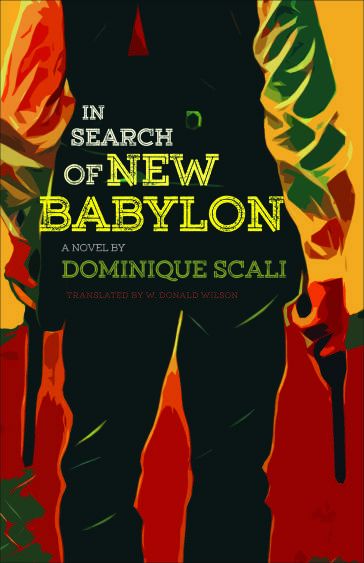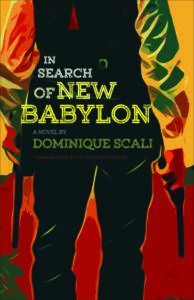 3. In Search of New Babylon by Dominique Scali, translated by W. Donald Wilson (13 June 2017 from Talonbooks)
"In this atmospheric, post-Cormac McCarthy western novel, four disparate characters criss-cross the desert in pursuit of an impossible ideal. Along the way, these wily characters captivate and intrigue as they seek the American dream in a lawless town in the 1860s. …All the main characters in this novel are invented, except one. All the towns are real, except for New Babylon. But if such a place were to be imagined, it would be a Wild West town where gunfights are fair play and the law bans only the lawman." *glee*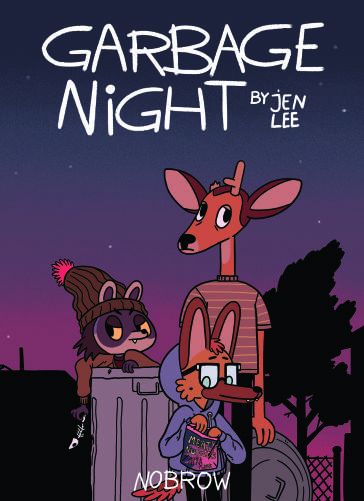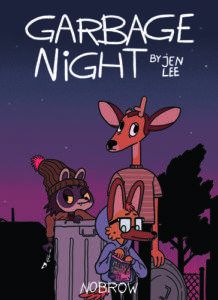 4. Garbage Night illustrated by Jen Lee (13 June 2017 from Nobrow Press)
In this Amazon #1 new release in dystopian graphic novels, "a dog named Simon lives with his two best friends: a raccoon and a deer. The unlikely gang spends their days looting the desolate supermarket and waiting for the return of the hallowed 'garbage night' – but week after week, the bins remain empty. While scavenging one day, the trio meet Barnaby – another abandoned dog who tells them about the 'other town' where humans are still rumored to live. Spurred on by hunger and the promise of food, the trio joins up with Barnaby and set off into the unknown."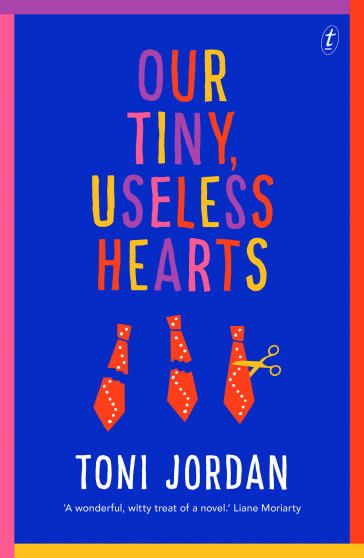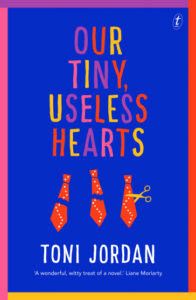 5. Our Tiny, Useless Hearts by Toni Jordan (13 June 2017 from Text Publishing Company)
After that captivating title, there wasn't much this book could do to make me not want to read it. Liane Moriarty describes it as "A wonderful, witty treat of a novel: cutting and clever, and yet so very romantic, as though P.G. Wodehouse had satirized life in the suburbs." This romantic comedy follows three married couples, some of whom are inter-coupling and some of whom are on the rocks, all of whom are having to sort a few things out (sometimes unexpectedly naked).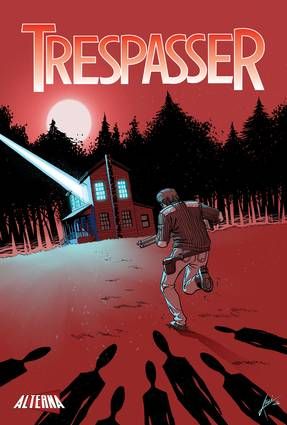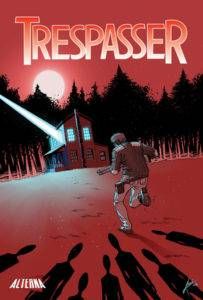 6. Trespasser, written by Justin M. Ryan, Illustrated by Kristian Rossi and D.C. Hopkins (1 June 2017 from Alterna)
"Alone and afraid, how far will one man go to protect his child from the unknown? As the world crumbled around him, Hector Ramos retreated into a life of solitude to keep his young daughter, Maria, out of the worst of it. They lived a hard but simple life until the day Hector stumbled across a strange intruder on their property. Whether the trespasser is a threat or simply a lost wanderer, one thing is obvious—maintaining their simple existence will come with a sacrifice, perhaps even the ultimate one. Writer Justin M. Ryan and artist Kristian Rossi craft a powerful and emotional high-tension thriller." And the art, tho. :heart-eyes: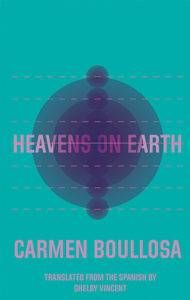 7. Heavens On Earth by Carmen Boullosa, translated by Shelby Vincent (11 July 2017 from Deep Vellum Publishing)
I'm not entirely sure what this book is about from the sparse marketing copy. From the excerpt, I can gather that it has a speculative fiction vibe, with talk of babies being born in test tubes and designated by number; they live in a colony in the upper atmosphere, looking down over toxic clouds and sandstorms, tasked with preserving history and memory. I want to know more. Boullosa is hailed as one of Mexico's best writers so I'm keen to read her work ASAP.
What small press goodness have you read lately?
Save
Save