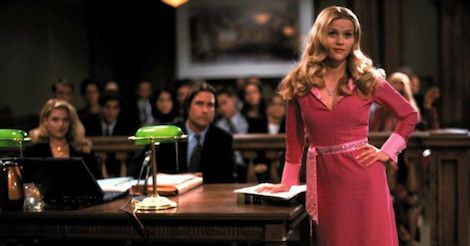 This content contains affiliate links. When you buy through these links, we may earn an affiliate commission.
Kamrun Nesa is a devoted bookworm whose work has appeared on NPR.org, Bustle, PopSugar, USA Today's Happy Ever After, BookBub, Brit+Co, and HelloGiggles. She works in book publicity at Hachette but will not recommend any HBG titles. She's currently reading a romance novel, day dreaming about London, and working on her first novel.
Twitter Handle: @kamrunnesa
---
Legally Blonde first released on July 13, 2001, and our lives haven't been the same since our introduction to Elle Woods. Her zests for life, enthusiasm for new things, out-of-the-box outlook, and ownership of the color pink have inspired us in different capacities, to bend and snap with confidence. And that feeling of confidence extends to our beloved heroines in romance novels—these stories may be set up for a guaranteed happy ever after (after all, Elle found Emmett!), but they're as much about personal HEAs as they are about romantic endings.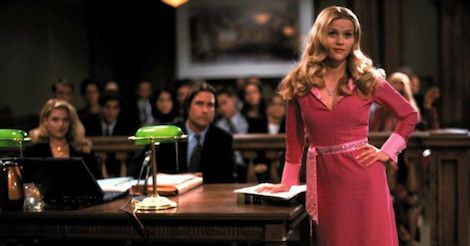 When a heroine starts her own business or succeeds in achieving her goals, that's her piece de resistance. Romance novels often toe that line, making sure her identity and goals aren't subsumed by the hero. The badass heroines below are proof of that.
Felicity Faircloth has been deemed a spinster by society because she still hasn't gotten married, but she doesn't let that deter her. In fact, she publicly lies about being engaged to the duke and bargains with Devon Culm, convincing him to show her passion as she won't marry without there being love in her relationship. She asks Devon for what she wants, and is an actual lock-picker—she considers locks to be barriers she can clear, as they literally and figuratively open doors to places that intentionally try to keep women away. In a society where she's criticized for being a spinster and pushed to get married, locks are something she can control and she channels that sense of independence into something tangible. And without giving too many spoilers away, she uses her lock-picking skills to save Devon when no one else could.
Marlee Harper/Intercepted by Alexa Martin
Marlee Harper might be relegated to just a "football player's girlfriend" by others in the book, but she's not afraid to put someone in their place. She's a rising graphic designer who puts 100 percent into her work, kicks her womanizing boyfriend to the curb, keeps it extremely real amidst all the fake personalities, and chows down a burger like nobody's business while the ladies around her are picking at their salads.
People think that Alex is just a model who inherited her deceased father's football team, but she rises to the challenge of proving her dissenters wrong. Not only does she bring innovative ideas to the table and revamp the team with her business acumen, but she carries herself with grace and poise and lets everyone know, loud and clear, that she belongs in the room even if she doesn't know much about football.
Frederica "Free" Marshall epitomizes what it means to be a feminist heroine. She's a suffragette (enough said) who runs a newspaper by women for women and will not kowtow to her enemies no matter what. Free is a woman ahead of her time, investigating crime undercover, all while finding the kind of man who supports her in her endeavors.
Meredith Avery is the kind of person who would get difficult tasks done and say "What, like it's hard?" She has the courage to leave her abusive and manipulative husband and travels to Texas on her own with the clothes on her back and her purse. She starts from scratch, acting as Jack McNight's temporary housekeeper and living in a tiny shack on the premises, making the best of her situation with a smile on her face. She might not have any job experience, but she finds her true calling through yoga and resets her goals, proving that it's never too late to start over.
Everly Parker/Scandal Never Sleeps by Shayla Black and Lexi Blake
Is there such a concept as "alpha female"? Because that's exactly what Everly Parker is. She's a witty, sharp, and strong-spirited woman who owns her role as head of a cybersecurity division of a large company and plays an important role in investigating Maddox Crawford's murder. She doesn't let herself get steamrolled by her emotions or the handsome man in her bed. Her perfectly timed retorts to Gabe Bond's suspicions of her and request to hire her for his company so he can watch over her are priceless and one for the books…literally.
The last thing Dimple cares about is finding a husband when she could be going to Stanford University, her dream college, and attending a camp for web developers. She tactfully navigates the expectations of her traditional Indian parents and reconciles her own feelings for Rishi with the concept of arranged marriage and all that it entails. Her independent spirit and love for STEM, when juxtaposed against the expectations she was raised with, makes her a standout because she doesn't let her passion fall to the wayside.