LGBTQ
7 Queer YA Books to Adapt to Screen After Cameron Post
This content contains affiliate links. When you buy through these links, we may earn an affiliate commission.
One of the happier bits of news to come out of 2016 is that Emily M. Danforth's incredible debut novel The Miseducation of Cameron Post is going to be adapted to film, with Chloe Grace Moretz set to play Cameron. While YA book to movie adaptations have become rather routine in the past years, this is probably the most exciting movie news ever because, honestly, I never expected it. Not now. While 2015 seemed like a giant step forward for LGBTQ+ people, 2016 has felt like a face plant. So when I read the news, I cried.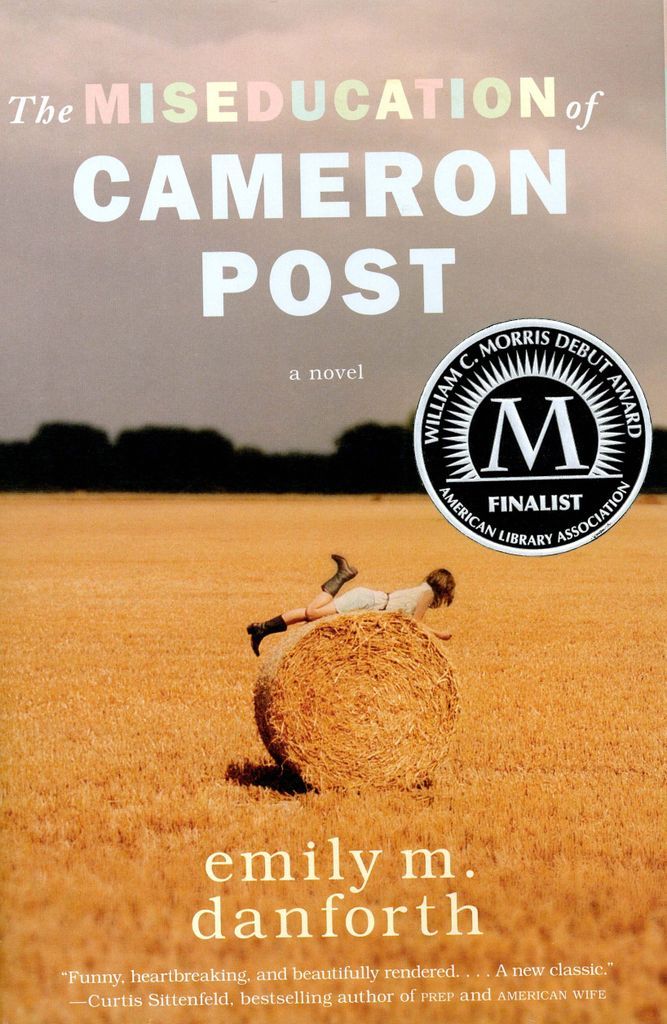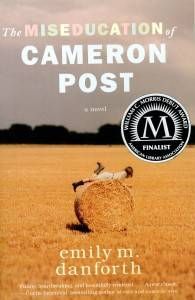 The Miseducation of Cameron Post is an incredible book with a lesbian main character, but that fact is not incidental—the story is all about being gay. The movie adaptation will star an actress well known for her roles in other YA/middle grade book to movie adaptations (If I Stay, The 5th Wave, The Invention of Hugo Cabret, and Diary of a Wimpy Kid), and the news broke in Entertainment Weekly. I'm not quite sure I can emphasize how elated I am that a story about gay teens is getting such a massive amount of attention, and is being treated as mainstream. The eternal optimist inside of me has been revived and is clamoring for more! Then, just as I was coming down from the Cameron Post high, the news broke that Nick Robinson will star in an adaptation of Simon vs. the Homo Sapiens Agenda by Becky Albertalli!
Now is the time to put all the positive gay vibes out into the world and hope that they reach the movie people. Hollywood, if you're listening—this is what you should adapt next!
Georgia Peaches and Other Forbidden Fruit by Jaye Robin Brown
It's a sad fact that there are fewer quality romantic comedies for queer ladies than there are for men (just take a look at the LGBTQ section of Netflix!), and I think a movie adaptation of Georgia Peaches would be just the thing to help fill that void. This story stars out and proud Jo, who moves to a small Southern town after her dad remarries, and agrees to "lie low" so as not to upset her pastor father's new in-laws and neighbors. Of course, she ends up falling for the nicest girl who couldn't possibly be gay…could she? This adaptation would be like a cross between Imagine Me & You and Saved!, and I would watch it at least once a week.
Labyrinth Lost by Zoraida Cordova
I hadn't even gotten to page 50 of this gorgeous, witchy book before I had fully imagined how spectacular and sexy a CWTV spread of these characters would look. Because this story about a bisexual teen bruja who accidentally banishes her family to another realm would make an excellent TV series that'd easily fit in at a network that gave us The Vampire Diaries, The 100, and Jane the Virgin.
You Know Me Well by David Levithan and Nina LaCour
Out of all of the options, I'd argue this one has the strongest chance because there is significant precedent. Two of Levithan's novels (written with Rachel Cohn) have been adapted to film. You Know Me Well would basically be a gay version of Nick and Norah's Infinite Playlist, only set in San Francisco during Pride Week instead of one crazy New York City night. Also, if you want super gay, You Know Me Well delivers. All of the characters (except the parents!) are on the LGBTQ+ spectrum. ALL OF THEM.
If You Could Be Mine by Sara Farizan
I can't help but think that this would make a really fascinating, very tense mini series or film. Farizan's novel examines a little-known aspect of modern Iranian life that I think viewers would find fascinating, and the star-crossed love story proposes a compelling question: How much are you willing to change in order to be with the one that you love?
The Scorpion Rules by Erin Bow
This too often overlooked Canadian sci-fi thriller would make an excellent TV show, one that I think would easily appeal to viewers of Orphan Black. The near-futuristic story takes a unique twist on what the world looks like under a dictator, the cast would be super diverse, and without getting into too many spoilers…it would require some really dynamic actors to play multiple roles, which could be very exciting.
Rapture Practice by Aaron Hartzler
If you loved Lane Kim's storyline in Gilmore Girls (and wept when the revival didn't do her justice), then an adaptation about Hartzler's formative years in an evangelical family is for you. Hartzler's story is about how he tested and pushed the boundaries of his religious upbringing, and ultimately fought for a way to be true to himself and love his family at the same time. It would be so full of funny hijinks and tense sneaking around, along with a strong emotional arc.
When the Moon Was Ours by Anna-Marie McLemore
I can't stop imagining how dreamy and beautiful and magical this lovely novel would look onscreen. It's part fairy tale, part love story, and part identity story with a transgender character at the heart of it. Think Practical Magic, but just a smidge darker. (Those Bronner sisters really do not mess around!)
What queer YA novels would you like to see adapted for TV or film?