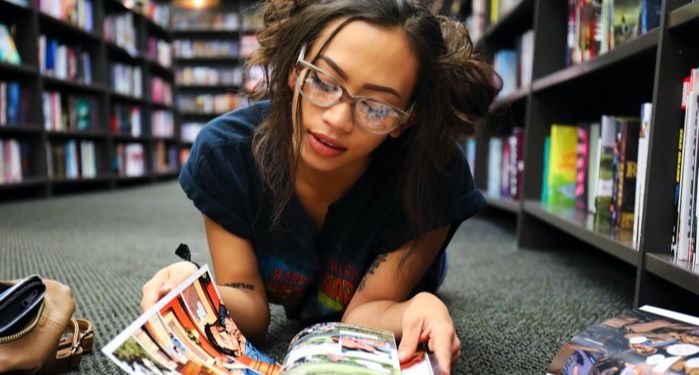 This content contains affiliate links. When you buy through these links, we may earn an affiliate commission.
This list of YA comics was originally published in our YA newsletter, What's Up in YA? Sign up for it here to get YA news, reviews, deals, and more!
---
If you love YA books and haven't been reading YA comics lately, I hope this roundup will convince you to pick up a new title or two. For those who already know the incredible range of talent in YA comics, this look at a handful of 2019 YA comics will also likely add some new finds to your reading lists.
My own YA comics reading this year has been lacking, despite an incredible slate of new titles, so descriptions are from Amazon while I frantically catch up. This isn't comprehensive, of course.