This content contains affiliate links. When you buy through these links, we may earn an affiliate commission.
Feeling ambitious with your 2017 reading goals?
While some genres have a tendency toward light, quick reads (ahem, romance), fantasy has always gone the opposite way. This genre tends toward dense reads … the type of book that can double as a weapon to bludgeon an assailant with.
Others go so far as to extensively explore the alternate universest hey create in a series. Really long series. And sometimes there are even multiple trilogies, spinoffs, short stories, and more.
Which is awesome! Give me a complicated backstory and rich worldbuilding any day of the week.
Or … every day of the week. Because these series could easily fill your entire year.
If that sounds like your type of thing, I've got you covered. These five fantasy series are so long they could easily take you the entire year to get through.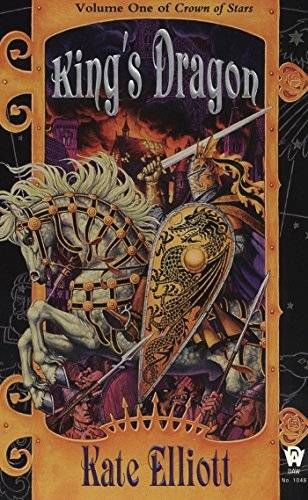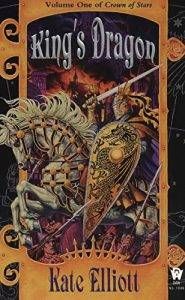 A Crown of Stars
This seven-book series from Kate Elliot is an epic fantasy series featuring the alternate world of Novaria, following two kingdoms united under King Henry, as they face both external and internal turmoil.
Don't let the relative low number of books fool you—each novel of this series is over 600 pages, with some in the middle exceeding 900 pages.
Start here: King's Dragon. In this first book in the series, King Henry still holds the crown over his united kingdoms, but his sister sows division as she seeks power for herself.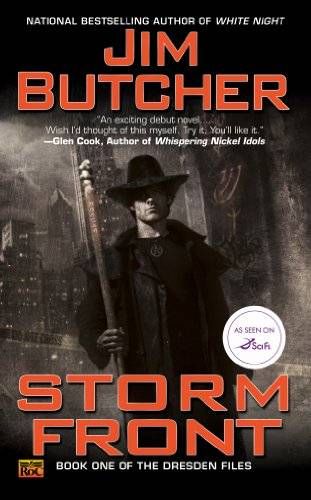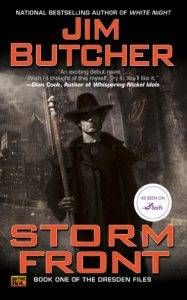 The Dresden Files
If you're more of an urban fantasy fan, genre staple Jim Butcher's The Dresden Files has a full 15 books for you to dive into, along with a number of short stories, graphic novels, a role-playing game and a TV show. Oh and don't worry, book #16 is in progress, so the novels will keep growing, too.
This fast-paced series follows the adventures of wizard and private eye Harry Dresden, as he investigates magically related incidents in Chicago.
Start here: Storm Front. The cops pull in Chicago's only professional wizard for an assist with a murder committed with dark magic, and Harry gets more than he bargained for when he finds himself up against a black mage.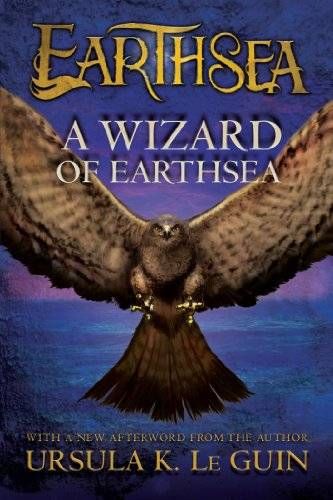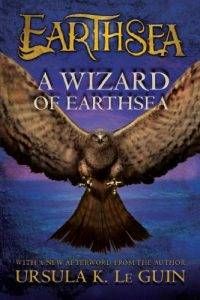 The Earthsea Cycle
From the wonderful Ursula K. LeGuin, this series has stood the test of time—the first story in the series, "The Word of Unbinding," was published in 1964. Now consisting of six books and a wealth of short stories, this series
In a world of sea and islands, magic is widespread and something you are born with and cultivate. Good magic fosters the world's harmony, while dark magic disrupts it.
Start here: A Wizard of Earthsea. Ged is the greatest wizard of Earthsea … but in his youth, he tampered with secrets and dark magic, unleashing a terrible shadow over the world. Over the novel, Ged is tested as he fights to right his mistake and restore the balance.
If you love what you read, when you're done you should check out the TV show, anime series and BBC radio dramatization.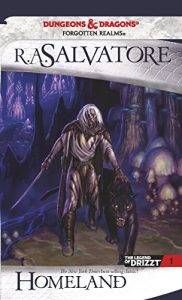 The Legends of Drizzt
From R. A. Salvatore, the Legends of Drizzt laces together a number of Salvatore's trilogies and other novels into a single series, all based in the Forgotten Realms planet Abeir-Toril's Faerun continent. There is also a Dungeons and Dragons game.
The stories follow the adventures of Drizzt Do'Urden, a drow (dark elf) who has left the evil ways of his people behind him. Every single one of these novels has hit The New York Times' bestseller list.
Start Here: Homeland, The Dark Elf Trilogy #1. Growing into a young man among the drow, Icewind Dale prince Drizzt Do'Urden struggles between his personal senese of honor and the culture of the dark elves. Can he live in world that rejects integrity?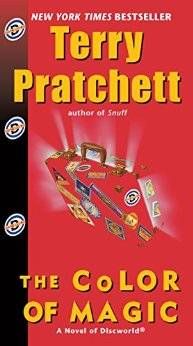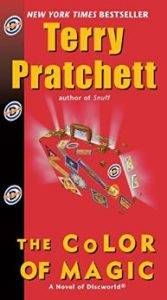 Discworld
Discworld is the massive series by prolific fantasy author Terry Pratchett. At 45 novels, the series is so big that there is an entire page on Pratchett's website dedicated to recommending a reading order to help you navigate your way through them.
With Pratchett's unique humor, this series equal parts Lord of the Rings and Hitchhiker's Guide to the Galaxy.
Start with: The Color of Magic. In this introduction to this extensive fantasy world, the tourist Twoflower is lead through his journey by his wizard guide Rincewind.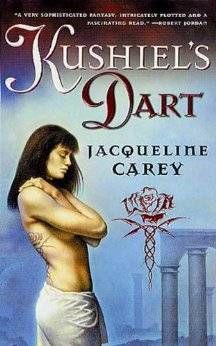 Kushiel's Universe
Jacqueline Carey's series encompasses three trilogies—nine books in total. But with each of those books rolling in at about 600-900 pages, don't underestimate the series' heft. In this world of angels and men, a world of beauty slowly beings to expose tensions.
Start here: Kushiel's Dart. In this first book of the first trilogy, Phédre nó Delaunay is an indentured servant who was born with a scarlet mote in her eye. She is taken captive, in the barbarous northland of Skaldia, where she discovers a plot to invade her homeland.
The Patternist Series
From Hugo and Nebula award–winning author Octavia E. Butler this five-book series draws from ancient Egypt for inspiration and features mental telepathy and an extraterrestrial plague.
A speedy reader may be able to whip through this one in half a year or less, but I threw this one in because some of us are very slow readers, like me. Also, it's just a great series.
Start with: Wild Seed. In this novel, two immortals met long ago, forever shifting mankind's destiny. Doro has cultivated a small African village for centuries by stealing the bodies of others, using his power to carefully breed the village's people in pursuit of perfection. But a raid from New World slavers forces him to flee and begin anew.