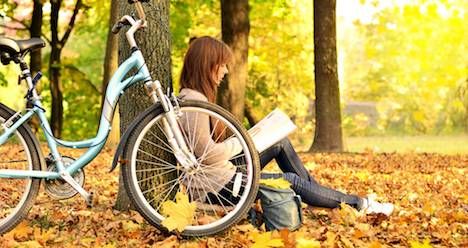 LGBTQ
7 Fantasy Books with Asexual Leads
This content contains affiliate links. When you buy through these links, we may earn an affiliate commission.
Today is The Human Rights Campaign's National Coming Out Day, and to celebrate we are spending the day featuring LGBTQ+ voices. Enjoy all the posts here!
---
Many people like to lose themselves in fantasy worlds, and queer folk—who often find themselves in a world that's hard to them—are no exceptions. I know I'm one of them, and to find representation in fantasy books that aligns with my own makes my heart do a happy dance.
Here are seven fantasy books with asexual leads!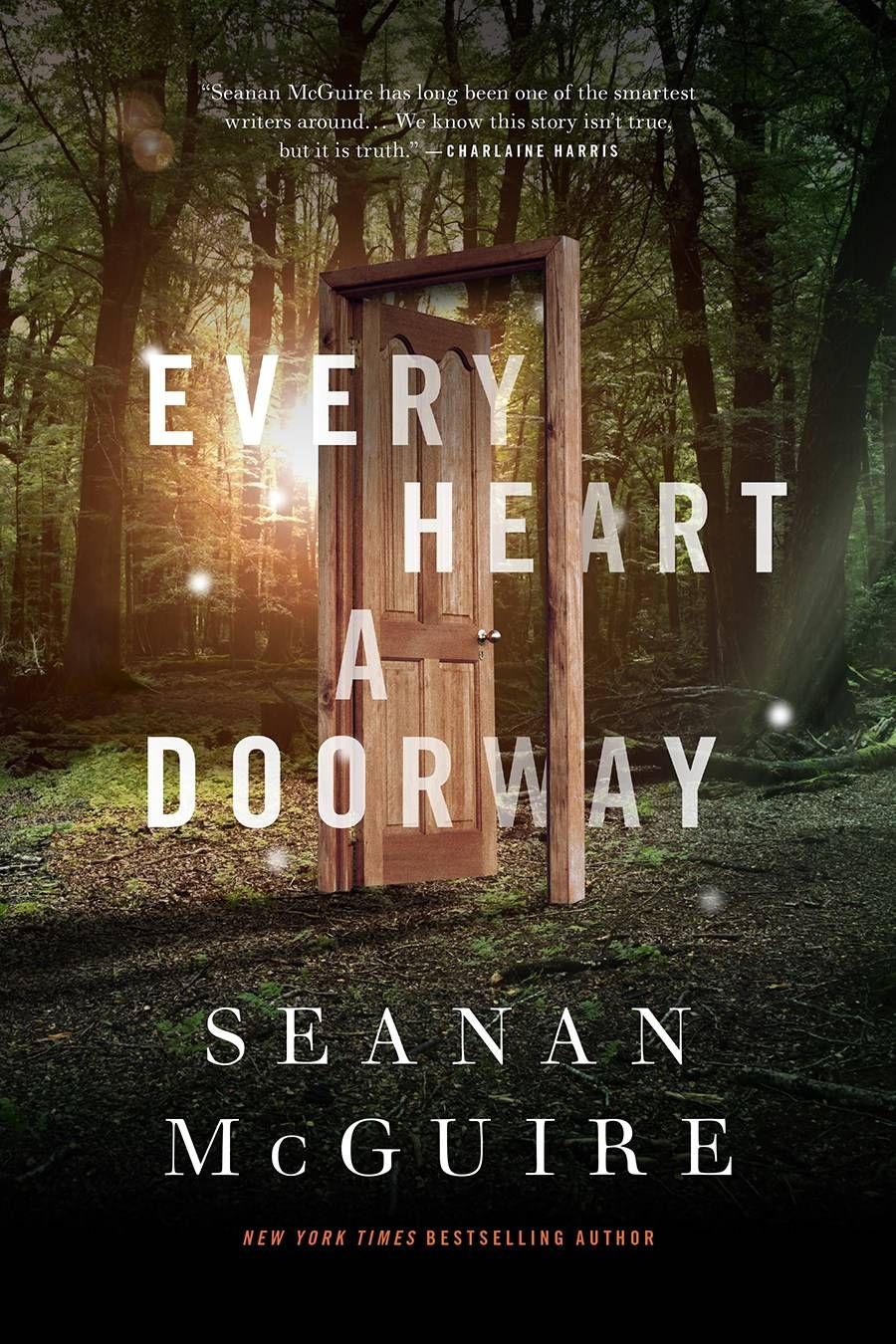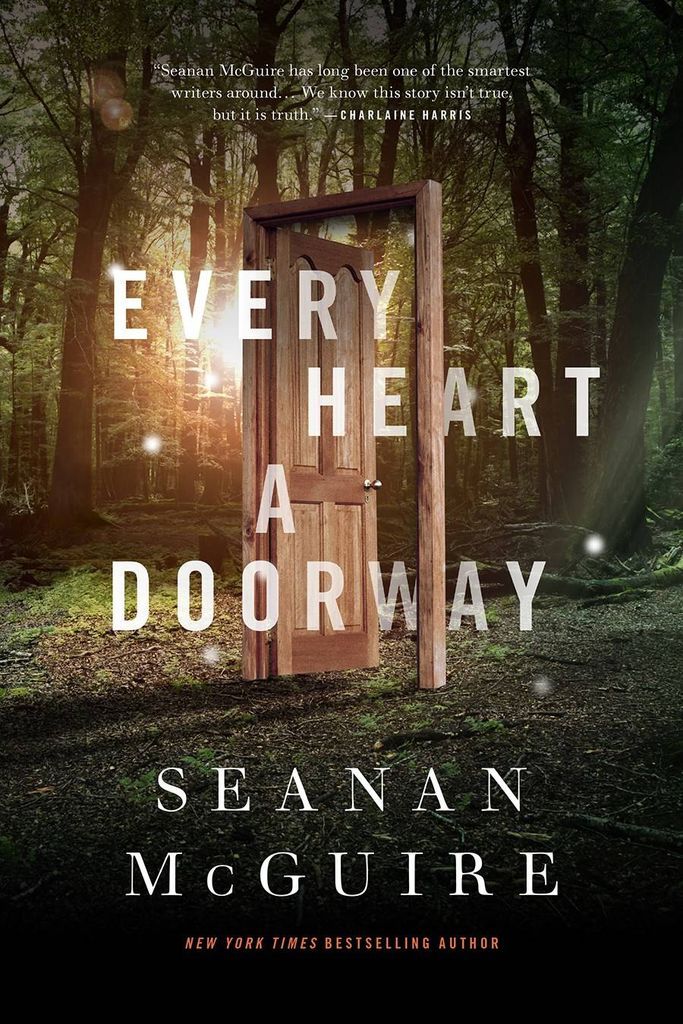 Every Heart A Doorway by Seanan McGuire
What happens to the children who fall into portal fantasies, only to be thrown out of their newfound universe? In Every Heart A Doorway—whose representation I've talked about extensively before—those who wish to return to their fantastical homes end up at Eleanor West's Home for Wayward Children. When somebody begins to murder the children and steal treasured pieces of them, it's up to a small group of students to hunt down the killer or risk losing their home forever.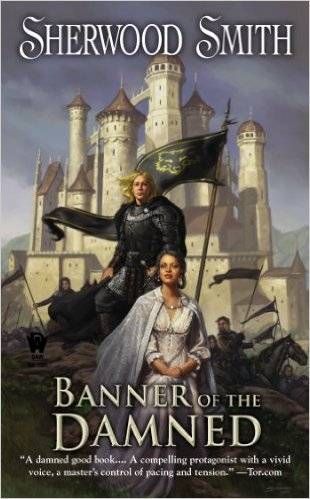 Banner of the Damned by Sherwood Smith
Princess Lasva is about to be named heir to her childless sister, the queen. But, when the queen finally bears an heir, Lasva's future is shattered. Grief-stricken, she leaves her country of Colend and falls into the arms of Prince Ivandred of Marloven Hesea. His people are utterly different—with their expertise in riding, weaponry, and magic—and the two soon marry. When the sensational news makes its way to Lasva's sister, the queen worries for Lasva at the hands of the Marlovens, whose king's mage is in league with the magical land of Norsunder—considered by Colendi to be their enemy. The queen orders Emras, a scribe, to guard Lasva. But it may be too late: Lasva is already deeply involved with the Marlovens and their magic. War wages on, and all are forced to redefine love, loyalty, and power.
Jughead (Volume 1) by Chip Zdarsky and Erica Henderson
Riverdale High provides a quality education and quality hot lunches, but when one of those is tampered with, Jughead Jones swears vengeance! While most of Jughead takes place in the real world, Jughead spends a good chunk of each issue imagining himself in fantastical scenarios, which is something any fantasy fan can appreciate.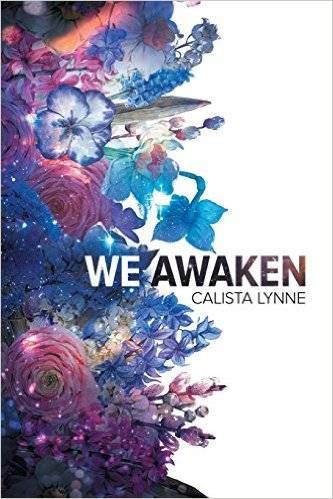 We Awaken by Calista Lynne
A car accident killed Victoria Dinham's father, and now all that keeps her going is the hope of getting into the Manhattan Dance Conservatory—until an ethereal girl named Ashlinn visits her in her sleep, claiming to be the creator of good dreams and carrying a message from her comatose brother. They meet in Victoria's subconscious, and over time they come to care for each other. On the day of Victoria's big dance audition, her mother is unable to drive her to town, so Ashlinn must turn human to help Victoria chase her dreams. While in New York City, Victoria and Ashlinn explore their affections for each other and try to understand what it means to be asexual teenagers. Unfortunately for the couple, Ashlinn cannot stay human forever, and humanity begins to suffer from not having her around to create pleasant fantasies each night.
Quicksilver by R.J. Anderson
Sixteen-year-old Alison has been sectioned in a mental institute for teens, having murdered the most perfect and popular girl at school in this companion to Ultraviolet. But the case is a mystery: no body has been found, and Alison's condition is proving difficult to diagnose. Alison herself can't explain what happened: one minute she was fighting with Tori—the next she disintegrated. Into nothing. But that's impossible. Right?
Deadly Sweet Lies by Erica Cameron
In this companion to Sing Sweet Nightingale, the Balasura have visited Nadette in her dreams, enticing her to enter their world. And every night she's seen through their lies. Now, they're tired of playing in the shadows, and they begin to stalk her in the waking world. It's no longer just an invitation; if she doesn't join them, they'll take her family. She needs help, and the haven she's seeking may be just out of reach.
The Beast of Callaire by Saruuh Kelsey
Yasmin is a descendant of the Manticore: a Legendary. But she doesn't want to be. Unlike the Legendaries in The Red, Yasmin wants nothing more than an ordinary life. When Yasmin starts hearing a voice in her head and is drawn into dreams that aren't her own, she is led to Fray—a girl who once saved Yasmin from hunters, who has shadowy memories that hint at her having Legendary magic—and Yasmin is catapulted into a life of Majick and malevolence.