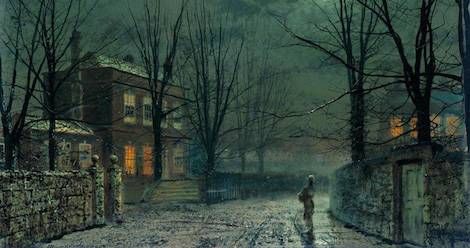 Pop Culture
7 Famous Artists I Would Pick to Illustrate Classic Books
This content contains affiliate links. When you buy through these links, we may earn an affiliate commission.
I love books and I love art and I love them together even more. I have a fairly substantial collection of illustrated editions in my modest home library. As much as I love my collection, I confess that I sometimes wish I could resurrect a famous artist of the past to illustrate a particular book.
Every couple years since I started writing for Book Riot, I've created a list of some of the latest artist/book pairings I've dreamed up. You can see my first list here and my second list here. And here is my third list, featuring five dead artists (may they rest in peace) and two living ones (there's still time!) I would pick to illustrate seven great works of literature.
Red Dragon by Thomas Harris – William Blake (1757-1827)
Going for the obvious choice first, Blake's Great Red Dragon plays a central role in the plot of Harris' classic 1981 thriller and variant's of his paintings have appeared on the covers of most editions. Still, I think it would be amazing if Blake could expand on his original four-painting series and illustrated the whole book.
Ben-Hur by Lew Wallace – Jean-Léon Gérôme (1824-1904)
Jean-Léon Gérôme's 1872 masterpiece, Thumbs Down, brilliantly captures the atmosphere of the Roman Colosseum. All of his paintings feature bright palettes and vividly bring to life whatever scene they depict, effectively making the viewer feel as though they are witnessing something happening in the present moment. I think this style would be perfect to bring the story of Ben-Hur to life.
The Woman in White by Wilkie Collins – John Atkinson Grimshaw (1836-1893)
I discovered John Atkinson Grimshaw's work a few months ago and immediately fell in love. His paintings have a hazy, mysterious quality to them and often feature dark cobblestone streets and lone figures walking in the moonlight–perfect for a Victorian mystery novel.
Diego Rivera's The Uprising is strongly reminiscent (for me anyway) of the parts of One Hundred Years of Solitude in which the people of Macondo are embroiled in civil war. Other Rivera paintings also remind me of various scenes in the book and I think his style would be well-suited to the magical realism genre.
The Phantom of the Opera by Gaston Leroux – Ludwig Gschossmann (unknown-1988)
Ludwig Gschossmann painted a number of opera house scenes in his time. I love all his paintings but this one is my favorite, in part because of the way he depicts shadow and light. It sets a very particular mood that reminds me of The Phantom of the Opera.
Gulliver's Travels by Jonathan Swift – Jacek Yerka (b. 1952)
Surrealist painter Jacek Yerka is the perfect candidate to bring to life the strange worlds and people of Gulliver's Travels. His painting, The City Is Landing, reminds me very much of the flying island of Laputa. Also see this painting, which could easily be another visual interpretation of Laputa.
Things Fall Apart by Chinua Achebe – Corey Barksdale (b. 197?)
When I think about Things Fall Apart, I think less about the landscape of the novel and more about the facial expressions of the characters. That's why, of a number of possible artists who I'm sure could do an amazing job illustrating the book, I think Corey Barksdale would be the most perfect fit. His portraits capture the amazing range of human emotion.
Which artists would you pick to illustrate your favorite books?