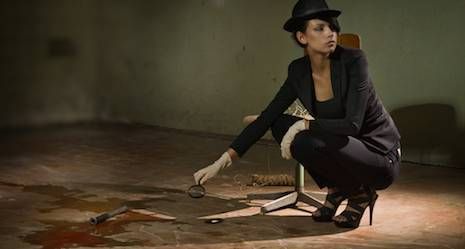 Lists
7 Crime Titles Recommended on MY FAVORITE MURDER
This content contains affiliate links. When you buy through these links, we may earn an affiliate commission.
On of the best things about the very popular podcast My Favorite Murder is that hosts Karen Kilgariff and Georgia Hardstark are readers. Big readers. They will literally read anything you put in front of them – particularly if it has to do with true crime. In the course of their podcast, they have recommended numerous books, from self-published books by amateur sleuths to blockbuster True Crime, like I'll Be Gone in the Dark. Here are 7 of the most interesting titles that they have recommended from their own reading and/or listening (yay audiobooks!), and that are sure to appeal to all the Murderinos out there.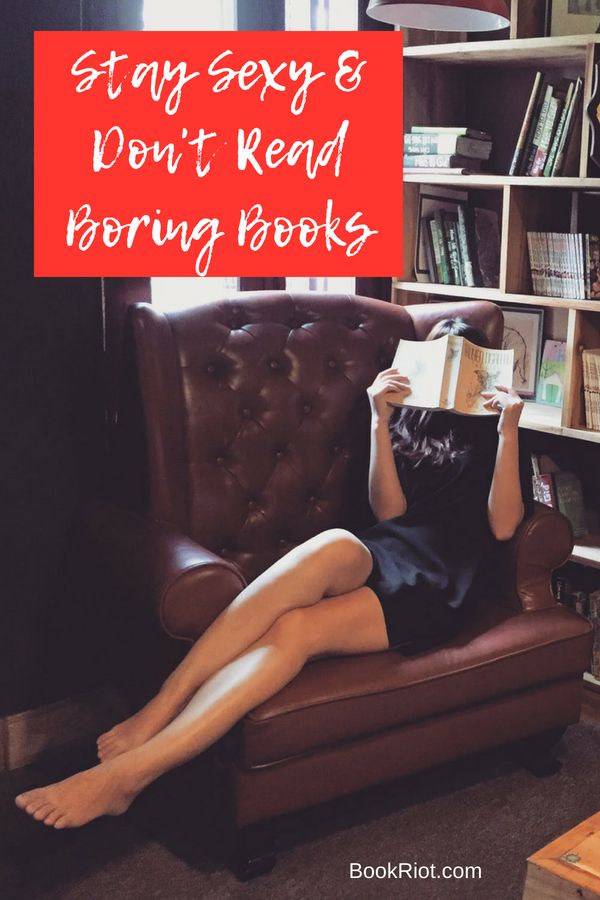 True Crime
This book profiles the scientists, behaviorists, and investigators involved with NecroSearch International, an organization that has been helping law enforcement find clandestine graves for more than 30 years. Using advanced scientific techniques, they tackle cases that were thought to be unsolvable. In this book, Jackson shares some of their biggest success stories.
Ann Rule is often referred to as the best true-crime writer around. She got her start as a crime writer in the 1970s and was contracted to write her first book about a mysterious serial killer when it was revealed that her quiet coworker at a local crisis hotline was one of the most prolific serial killer in America. Ted Bundy admitted to the murder of at least 36 women from around the country. This book is built from what she knew about him before his arrest and a correspondence
that lasted up until shortly before his execution for three of the murders.
Parry is an award-winning foreign correspondent, and he followed the story of 21 year-old Lucie Blackman from the time of her disappearance, through the massive search and eventual discovery of her remains. He chronicled the investigation into her death, the arrest, and the extended trial of Joji Obara, a man described by the judge in the trial as "extremely evil."
This story is so full of drama, of twists and turns, that it reads like a novel, but it's the very true and very disturbing tale of 4 girls who were found naked, bound and gagged, shot in the head, and burned in a yogurt shop in Austin, TX. The investigation has been wrong turn after wrong turn and even now, almost 30 years after the crime, no one is any closer to knowing the truth about what happened to these girls.
This is the story of a woman who had to solve the mystery of the vicious attack she and a friend suffered while on a camping trip in Oregon during the summer of 1977. The two girls recovered, amazingly, after being run over and attacked with an ax, but only Terri had any memory of the events. Those memories haunted her until she took matters in to her own hand more than 25 years later.
Fiction
This is a dark and twisted look at what goes on in the lives and minds of some really twisted people, including a serial killing couple, a preacher who eats spiders, and a crooked sheriff. The heart of the story, though, is Willard Russell, a man so desperate to save his dying wife that he resorts to animal sacrifice, and his son Arvin, who learns from his father's dogged determination. This is a rough story to sit through, but the skill with which it is told makes it well worth the read (or, in my opinion, the listen. It's a great audio!)
In this book, a private jet carrying 11 people crashes into the ocean. There are only two survivors, a poor painter, Scott, who was just along for the ride, and a 4 year old boy, the only surviving member of a very wealthy and powerful family. Scott desperately searches for answers while evading scrutiny and accusations. His search will bond him to the boy in ways that only two people who share such a life-changing experience can understand.
Further Reading
I feel like it's important to note that the vast majority of true crime books are written by white authors. But there are other stories to be told and other voices to be heard. In that vein, I'd like to do some recommending of my own. Here's a nonfiction title that fills in some of the blanks left after Serial and a fictional detective series that will keep you in reading material for quite some time.
So many people know the story of Adnan Syed from listening to another ultra-popular podcast, but Serial only told part of the story. Chaudry, a family friend of Adnan and an attorney, was determined to clear his name and find the truth of what happened. The book was all but finished when his conviction was vacated, but it does include an update on the final outcome of his case.
This is the first novel in the Darko Dawson Mystery series. Set in Ghana, it focuses on Detective Inspector Darko Dawson, something of a rebel in the police department. Because of his familiarity with the local language, he is sent to the town of Ketanu to investigate death of a young woman. His status as an outsider makes him unwelcome, but he sticks it out, even when he is forced to deal with memories of his past and the family he left behind so many years ago. What he finds is disturbing tradition of offering teenage girls to fetish priests as trokosi, or Wives of the Gods. It's an exciting read, and Dawson is fascinating. You'll be in a hurry to get your hands on the next four books in the series, with more on the horizon.
Which crime titles, fact or fiction, do you recommend?