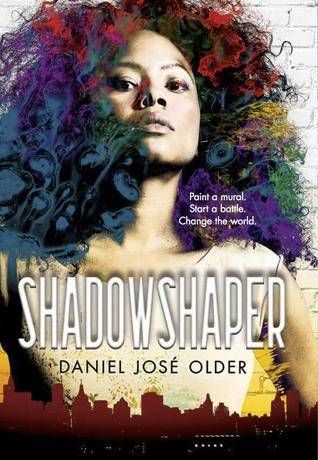 If you're anything like me, you're still mourning Penny Dreadful, John Logan's love letter to Victorian literature that came to an abrupt and completely unsatisfying — not to mention entirely unnecessary — end last month. (I'm not bitter, I promise.) And while I can re-read Dracula until the end of days, I went looking for some new media to soothe my wounded soul.
Of course, Titan only recently launched a Penny Dreadful prequel comic. But if you're looking for new titles to explore that might be only tangentially related to the show and its themes, and that might help you move on from Vanessa Ives and her Victorian monster squad, here are a few to try:


Pretty Deadly [Kelly Sue Deconnick (writer); Emma Rios (art); Jordie Bellaire (colors); Clayton Cowles (letters)]
The story of Death's daughter, Ginny, a reaper who collects the souls of the dead, is a story of the many people who have circled in and out of her life, from the nineteenth century wilderness of the American West to the battlefields of the Great War in Europe.
Female-led narratives are important to me, both in the creative team and on the page. Pretty Deadly has the same kind of wide-and-deep mythology that made me fall in love with Penny Dreadful in the first place, unafraid to face life, death, fear, cowardice, bravery, and every other facet of humanity in between.
Dracula the Unconquered [Chris Sims (writer); Steve Downer (art); Josh Krach (letters)]
Ten years after being captured and chained up in the Tower of London, Dracula manages to escape his imprisonment with the help of a mild-mannered librarian, sending both on the run through 1901 England as Dracula seeks to reclaim his rightful place as king of the vampires.
Dracula himself only appears as an actual character in the final season of Penny Dreadful, but the influence of the Bram Stoker novel is evident throughout the series. This comic series blends the basic Dracula premise, including several callbacks to the book, with a healthy dose of humor and a high-action storyline, that makes great use of old characters in a new and exciting setting.
Locke & Key [Joe Hill (writer); Gabriel Rodriguez (art)]
Following the violent death of their father at the hands of one of his deranged students, the Locke kids move with their mother to Lovecraft, Massachusetts, where they take up residence in the house of their father's youth, a place haunted by phantoms, memories, and astounding doorways and keys that allow those who use them to transform their minds, bodies, and spirits.
The importance of family — both biological and found — is a strong thread woven throughout Locke and Key, and it's one that you'll find in Penny Dreadful, too. It's only when coming together that the Locke siblings can work out the meaning of the mysterious keys and unravel the darkness in Keyhouse, just as no one member of the Dreadful family can hope to face a demon, a familiar, or a vampire on their own.
Insexts [Marguerite Bennett (writer); Ariela Kristantina (art); Bryan Valenza (colors); A Larger World (letters)]
At the end of the nineteenth century in London, two women discover passion with each other, as well as astounding gifts that allow them to seek vengeance against those who would hurt the weakest of the world.
The relationship between Lalita and Mariah reminds me a lot of the relationship between Vanessa and her best friend turned vampire thrall, Mina Murray. The former pair is a romantic couple, while the latter were only friends (or so we were told), but the deep love portrayed between both sets of women is wonderful. Besides: sexually liberated Victorian ladies who sometimes metamorphosize into giant insects? Vanessa may not have had that particular skill set, but maybe things would have gone much differently on the show if she had.
Survivors' Club [Lauren Beukes & Dave Halverson (writer); Ryan Kelly (art)]
Six people are brought together by past traumas to fight a larger, overarching evil, fighting to save the world from the very horrors that hurt them in their childhoods while also facing the assorted haunted houses, evil arcade games, and living dead dolls that made their lives living nightmares for so long.
Survivors' Club is much like Penny Dreadful in that it was a short-lived series that acted a love letter to horror/storytelling of a certain era and is gone much too soon. You may find the ending of the comic a bit rushed, but it does tie-up nicely, making for a horror narrative full of turned-around tropes that's overall a satisfying ride.
The League of Extraordinary Gentlemen [Alan Moore (writer); Kevin O'Neill (art)]
The world's last hope against total annihilation is a ragtag band of literary characters — Mina Murray, Allan Quartermain, Dr. Henry Jekyll (and his alter-ego, Mr. Edward Hyde), Captain Nemo, and the Invisible Man — who must learn to work together if they wish to continue living on this planet unharmed.
This is a book I couldn't not have on the list, despite a fairly lengthy list of reasons why it — and Alan Moore — is problematic. LXG is actually the first graphic novel I read, and one of the reasons why my obsession with Victorian literature first blossomed. Luckily, I found just as much joy reading the novels the comic was based on, but this is still a perennial must-read for me.
Bonus: Tomb of Dracula [Gerry Conway (writer); Gene Colan (art)]

Frank Drake, a descendant of the real Count Dracula who has fallen on hard times, returns to Transylvania with the hope of tuning his ancestral castle into a tourist destination to make a quick buck, only to find that something — or someone — still lurks in the castle's shadows.
The summary of this book basically reads to me like someone took the Penny Dreadful squad and set them up in 1972. This is a bonus title only because it's nearly impossible to read. Unless Marvel decides to re-release Tomb of Dracula in some kind of affordable trades, your only options to read right now are the 24 (of 70) issues available digitally on Comixology, or to shell out a good amount of cash for a trade on Amazon. But it's still a wildly entertaining book with just the right balance of melodrama, action, and mythology to keep Dreadfuls like us happy.