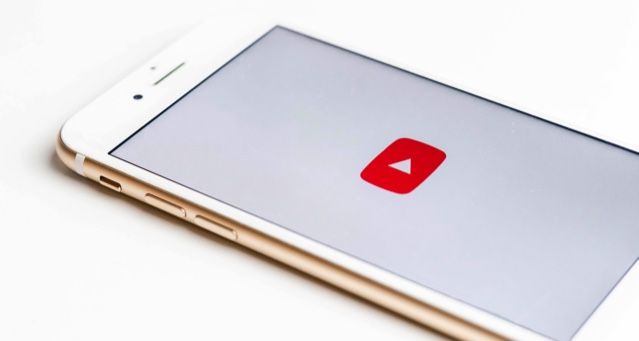 Lists
7 BookTubers Who Talk About Adult Books
In the past few years I've really gotten into BookTube. I love watching and listening to other people talk all things books. Although I read broadly genre-wise, it took a while for me to find BookTubers who were reading the books I wanted to discuss—mainly adult fiction and memoirs. Here is my curated list of seven BookTubers who talk about adult books.
1. Ariel Bissett
Ariel has a gift for talking about high-brow literature and poetry in an accessible way. She is extremely intelligent without being pretentious. She is also unapologetic about her tastes and opinions without being rude. One of the most unique parts of her channel is the way she connects literature and pop culture through videos like "Would George Orwell Have Listened to Lorde?
2. Books and Lala
Watching Lala's videos is like chatting with a friend. She gives good detailed reviews of books she loves and books she hates, but her style is very down-to-earth. She reads a variety of genres including contemporary adult fiction, YA, nonfiction, and poetry, but she has a special love for thrillers and horror. Lala has creative ways of tracking and sharing her reading stats. Her videos often include ways for viewers to participate and interact with her content.
3. The Poptimist
Dae Jin, otherwise known as "The Poptimist", is a Korean Canadian BookTuber who focuses on literary fiction. Dae Jin deserves more subscribers. His reviews are thoughtful and interesting. You can tell he puts a lot of work into his videos The Poptimist reviews a lot of Asian (particularly Korean) writers. This includes both English books from the Asian diaspora and books in translation. I have a particular soft spot for this channel since I live in Hong Kong and previously lived in South Korea.
4. Cinzia Dubois
Besides having an epically romantic name, Cinzia Dubois is also an exceptionally intelligent and well-spoken human being. The level of discourse in Cinzia's videos reflects her background in philosophy and her Master's in English Literature. At the same time, Cinzia is incredibly honest and genuine, talking openly about her struggles with dyslexia and mental health and how these affect her reading life. Along with book reviews, Cinzia posts various bits of advice for university students, thoughts on productivity, and different aspects of the reading life.
5. Jesse the Reader
Jesse's channel has a large following and with good reason. His content is fun and high energy, and he has an engaging personality. Jesse's quick, snappy style along with all of the cuts and special effects in the editing won't appeal to everyone, but in the right mood I enjoy his enthusiasm. Along with book reviews, recommendations, and hauls, Jesse incorporates a lot of book-adjacent content onto his channel like "Building Things with Books" and even a Q&A with Michelle Obama. (Are you dying of jealousy? Because I am). Jesse pulls a younger audience, and he does talk about YA literature, but I would estimate that 40–50% of the books he talks about are adult. This is why I still count him among the BookTubers who talk about adult books.
6. Rincey Reads
Book Riot contributor Rincey is the queen of monthly wrap ups where she gives detailed thoughts on the books she read the previous month. She also shares her TBR lists and gives individual reviews of particular books. Rincey is clearly comfortable with her audience. Consequently, her videos feel like a friendly catch up instead of someone putting on a performance. And if you're looking for books to add to your TBR, Rincey has years' worth of content for you to peruse.
7. Books with Emily Fox
Emily is a French Canadian BookTuber who also has a very successful beauty channel. Her reading has more of a fantasy/sci-fi focus that does include YA, but she also reads contemporary fiction, science nonfiction, and some classics. My personal favorite videos from Emily are the ones where she rants about something, such as her most hated book characters ever. Salty Emily with her French Canadian accent is hilarious and I am here for it.