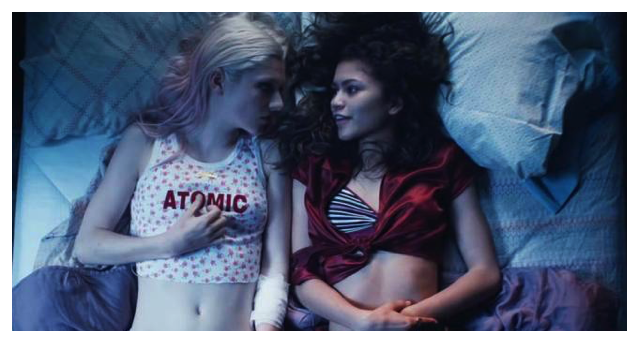 The List List
7 Books to Tide You Over Until Euphoria Returns: The List List #358
The List List, a weekly roundup of the best bookish lists, is sponsored by Libro.fm
Libro.fm lets you purchase audiobooks directly from your favorite local bookstore. You can pick from more than 100,000 audiobooks, including New York Times best sellers and recommendations from booksellers around the country.
With Libro.fm you'll get the same audiobooks, at the same price as the largest audiobook company out there (you know the name), but you'll be part of a much different story, one that supports community.
In June, Libro.fm launched their Kids Club and YA Club, which will offer select audiobooks priced under $10 each month, as well as their Summer Listening Challenge–each person to finish will get free audiobook credit and the chance to win free audiobooks for a year! Sign up here to get three audiobooks for the price of one.
---
at Bustle: 20 Books Goodreads Users Love This Season To Inspire Your Summer 2019 Reading List
at BuzzFeed: 26 Books You Should Read on Your Next Vacation
at Crime Reads: 8 Thrillers Featuring Ambitious Women
at Electric Lit: Mira Jacob Recommends 5 Inspiring Books That Aren't By Men
at Epic Reads: 37 Young Adult Fantasy Novels You Can't Miss in the Second Half of 2019
at Get Literary: 7 Books to Tide You Over Until Euphoria Returns
at New Yorker: The Best Cookbooks of the Century So Far
at PopSugar: 20 Heartbreaking and Beautiful YA Romance Novels to Keep You Swooning All Summer Long
at Remezcla: 9 Exciting Latin American Authors Whose Works Are Now Available in English
at Riveted Lit: 13 Can't Miss Thrillers to Read Right Now
at Tor: 9 Spaceships that Function as Their Own Societies
at Vulture: 7 New Books You Should Ready This July