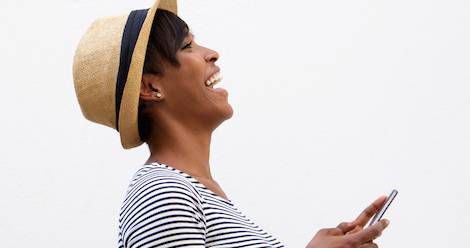 Humor
7 Books to Read When You're Taking Yourself Too Seriously
This content contains affiliate links. When you buy through these links, we may earn an affiliate commission.
I have a serious tendency to take myself too seriously. I care a lot about the world and the people in it; I have OPINIONS.
My nightstand will always have a Very Serious book on it – about refugees or religion or mass incarceration or justice – but I've been reminded again lately that I need to counter-balance that intensity with some lighter fare.
I've written before about how the Shopaholic series taught me to lighten up, but it's a lesson I need reminding of on a regular basis. Sometimes I need to remember that I'm not Superman or the Savior of the world, and somehow reading lighter books helps me to do that.
So without further ado, here's an eclectic collection of books that made me laugh, helped me to lighten up, gave me perspective, and snapped me out of my tendency to take myself too seriously.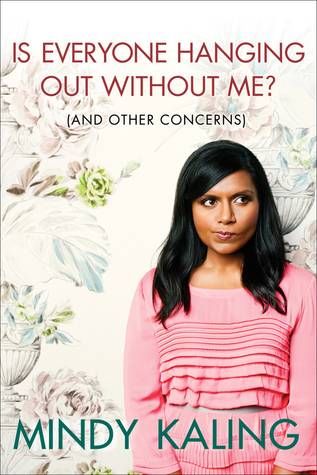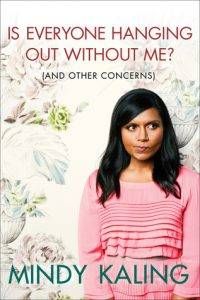 Is Everyone Hanging Out Without Me? (And Other Concerns) by Mindy Kaling
I'm a big fan of the whole comedians-writing-funny-books genre, and this one is my favorite.
"In Is Everyone Hanging Out Without Me?, Mindy invites readers on a tour of her life and her unscientific observations on romance, friendship, and Hollywood, with several conveniently placed stopping points for you to run errands and make phone calls."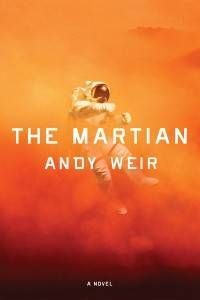 The Martian by Andy Weir
This book is what they were thinking of when they came up with the word "page-turning" and Mark Watney makes me laugh.
"Six days ago, astronaut Mark Watney became one of the first people to walk on Mars. Now, he's sure he'll be the first person to die there. But Mark isn't ready to give up yet. Drawing on his ingenuity, his engineering skills—and a relentless, dogged refusal to quit—he steadfastly confronts one seemingly insurmountable obstacle after the next. Will his resourcefulness be enough to overcome the impossible odds against him?"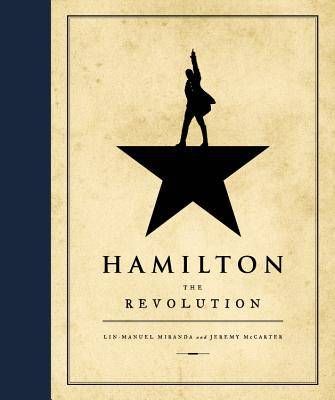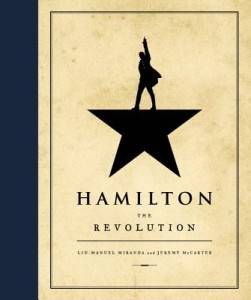 Hamilton: The Revolution by Lin-Manuel Miranda and Jeremy McCarter
This book made me happy and it made me cry and also I learned things about American history that I did not know. No one said "light" has to equal "fluffy."
"Lin-Manuel Miranda's groundbreaking musical Hamilton is as revolutionary as its subject, the poor kid from the Caribbean who fought the British, defended the Constitution, and helped to found the United States. Fusing hip-hop, pop, R&B, and the best traditions of theater, this once-in-a-generation show broadens the sound of Broadway, reveals the storytelling power of rap, and claims our country's origins for a diverse new generation. The book does more than tell the surprising story of how a Broadway musical became a national phenomenon: It demonstrates that America has always been renewed by the brash upstarts and brilliant outsiders, the men and women who don't throw away their shot."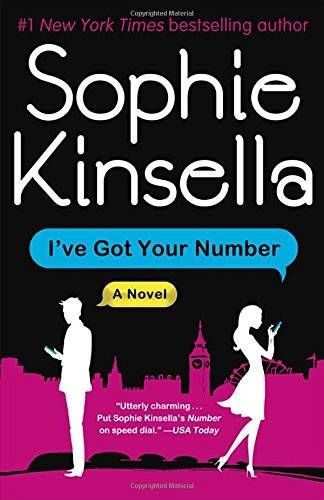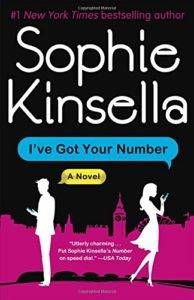 I've Got Your Number and everything else by Sophie Kinsella
Sophie Kinsella is the one who taught me how much I needed to lighten up. I like all her books, but this one is my favorite.
"Poppy Wyatt has never felt luckier. She is about to marry her ideal man, Magnus Tavish, but in one afternoon her "happily ever after" begins to fall apart. Not only has she lost her engagement ring in a hotel fire drill, but in the panic that follows, her phone is stolen. As she paces shakily around the lobby, she spots an abandoned phone in a trash can. Finders keepers! Now she can leave a number for the hotel to contact her when they find her ring. Perfect!
Well, perfect except that the phone's owner, businessman Sam Roxton, doesn't agree. He wants his phone back and doesn't appreciate Poppy reading his messages and wading into his personal life.
What ensues is a hilarious and unpredictable turn of events as Poppy and Sam increasingly upend each other's lives through emails and text messages. As Poppy juggles wedding preparations, mysterious phone calls, and hiding her left hand from Magnus and his parents, she soon realizes that she is in for the biggest surprise of her life."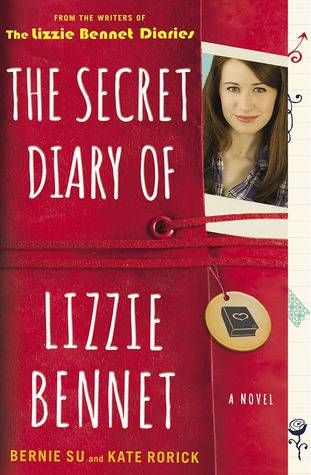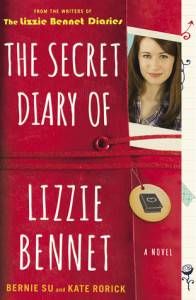 The Secret Diary of Lizzie Bennet by Bernie Su and Kate Rorick
A novel based on a YouTube series based on a classic. A++, would read again.
"Twenty‑four‑year‑old grad student Lizzie Bennet is saddled with student loan debt and still living at home along with her two sisters—beautiful Jane and reckless Lydia. When she records her reflections on life for her thesis project and posts them on YouTube, she has no idea The Lizzie Bennet Diaries will soon take on a life of their own, turning the Bennet sisters into internet celebrities seemingly overnight."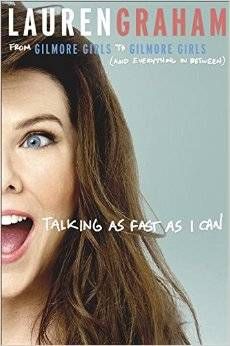 Talking As Fast As I Can by Lauren Graham
Charming and funny and just the ticket when you need a little break from the stress of the world.
"In Talking as Fast as I Can, Lauren Graham hits pause for a moment and looks back on her life, sharing laugh-out-loud stories about growing up, starting out as an actress, and, years later, sitting in her trailer on the Parenthood set and asking herself, "Did you, um, make it?" She opens up about the challenges of being single in Hollywood ("Strangers were worried about me; that's how long I was single!"), the time she was asked to audition her butt for a role, and her experience being a judge on Project Runway ("It's like I had a fashion-induced blackout"). Including photos and excerpts from the diary Graham kept during the filming of the recent Gilmore Girls: A Year in the Life, this book is like a cozy night in, catching up with your best friend, laughing and swapping stories, and—of course—talking as fast as you can."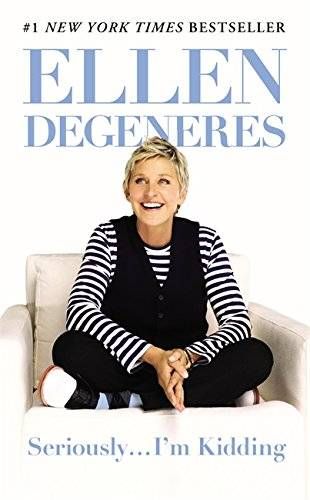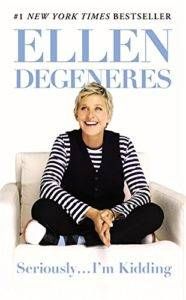 Seriously… I'm Kidding by Ellen Degeneres
There is a chapter in this book called "The Secret of Life" and when you turn the page all it says is "KALE." Ellen is one of the funniest people alive so a few hours spent with her book is a pleasure.
"I've experienced a whole lot the last few years and I have a lot to share. So I hope that you'll take a moment to sit back, relax and enjoy the words I've put together for you in this book. I think you'll find I've left no stone unturned, no door unopened, no window unbroken, no rug unvacuumed, no ivories untickled. What I'm saying is, let us begin, shall we?"
What lighter fare have you been reading lately? I'm always on the lookout for books that will make me laugh and help me to lighten up.
In the meantime, I've just picked up Sophie Kinsella's new novel, My (Not So) Perfect Life. I'm only a few chapters in and I've already laughed out loud, so: mission accomplished.
Save
Save
Save
Save
Save
Save
Save
Save
Save
Save
Save
Save
Save