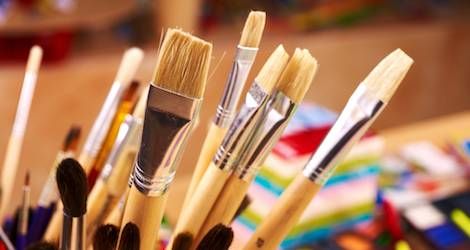 Lists
7 Books that Need Their Own Illustrated Editions
This content contains affiliate links. When you buy through these links, we may earn an affiliate commission.
Recently, Subterranean Press announced a fully illustrated special edition of the fantasy Kushiel's Dart , and it is seriously stunning.
Naturally, this got us thinking about some of the other books that would be gorgeous in illustrated versions. Here's a short list of things I'd love to see given the artistic treatment:
1. The Circle of Magic series by Tamora Pierce
The fantasy universe created in these books is lush with imagery of magic and battle that would translate beautifully into artwork.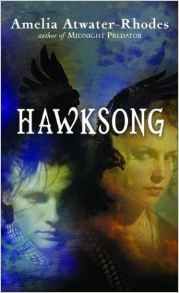 2. The Kiesha'ra series by Amelia Atwater-Rhodes
I'm delving deep into my childhood for this one, but these books are an amazing and imaginative fantasy series. The variety of shape-shifters and the cultural differences between them are just begging for images. The cover art alone gives a good idea of how stunning these books would be with illustrations alongside the text.
3. The Night Circus by Erin Morgenstern
From my shame corner, I have to admit I haven't actually read this one yet. Everything I've heard about it suggests that it 100% needs to be translated into illustrations, though.
4. The Gemma Doyle Trilogy by Libba Bray
These books involve journey between an "ordinary" boarding school and a secret world that Gemma and her friends discover. I'm sure artists could do interesting things with contrast between the real world and the mystical parallel one.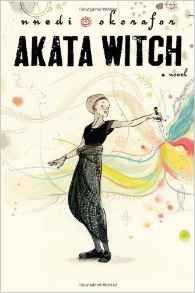 5. Akata Witch by Nnedi Okorafor
This book's cover makes me want to see more artist renderings of this coming of age story about an albino girl raised in America, who returns to Nigera to discover she has magical powers.
6. Carry On by Rainbow Rowell
If Harry Potter gets the artistic treatment, why not this fantastic book that spawned from the thinly-veiled Harry Potter fanfic in Fangirl to become this amazing thing all its own?
7. The Immortal Rules by Julie Kagawa.
Vampires and pilgrims? This I have to see with my own eyes.
Honestly, I could keep going. There are so many great options for books that would spawn beautiful illustrations! After writing this list, I've decided this is a thing I for sure want to see happening more often.
Save
Save
Save