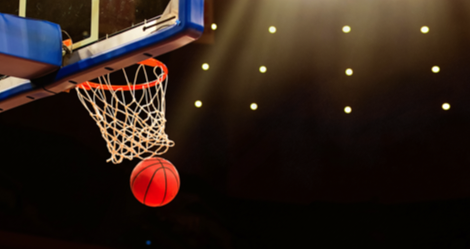 7 Books LeBron Has Read in Playoffs Since 2012: List List #305
The List List is sponsored by To Kill a Kingdom by Alexandra Christo, out from Fierce Reads.
Princess Lira is siren royalty. With the hearts of seventeen princes in her collection, she is revered across the sea—until she's forced to kill one of her own. As punishment, the Sea Queen transforms Lira into a human. Robbed of her song, Lira must deliver Prince Elian's heart or remain human forever.
The ocean is the only place Prince Elian calls home. Hunting sirens is more than a hobby—it's his calling. So when he rescues a woman from drowning and she promises to help him destroy all of sirenkind for good, he'll risk everything to protect his people… but can he trust her?
---
at The Washington Post, 5 Ideas for Decorating With Books Guilt-Free
at Unbound Worlds, 6 Writers You Didn't Know Wrote Spin-Off Novels
at Time, 22 New Books to Read This Summer
at Bustle, they're doing Time ten better with 32 New Fiction Books For Your Travel Bag
at Vulture, 90 Books Every Comedy Fan Should Read
at Powder, 10 Books Every Skier Should Read This Summer
at The Guardian, more sports with Top 10 Books About Cricket
at For the Win, one more sporty post with 7 Books LeBron Has Read in Playoffs Since 2012
at Off the Shelf, 9 Story Collections for People Who Don't Read Short Stories
at The Hollywood Reporter, 13 Banned Books Adapted for the Screen
at CBR, 15 Marvel Stories Crazier Than Anything In Infinity War
at Signature, 19 Translated Books to Add to Your Reading List This Summer