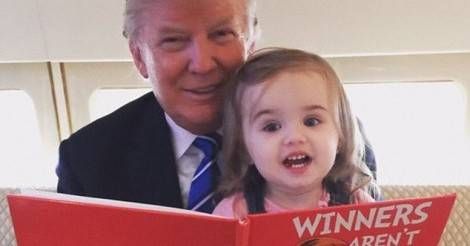 Lists
7 Books Donald Trump Should Read
This content contains affiliate links. When you buy through these links, we may earn an affiliate commission.
I'm not American, but it's hard not to be fascinated by the US presidential race this time around — for obvious reasons. And as a Trump candidacy becomes more likely with every passing Primary, I've become obsessed with the claims Trump makes in his speeches. Maybe it's the teacher in me, but I have to believe a few good books could sort this guy out. Using the catalogue of Trump's misstatements and lies from PolitiFact, I've identified 7 books Donald Trump should read.
1. The New Jim Crow: Mass Incarceration in the Age of Colorblindness by Michelle Alexander: Trump says that black Americans kill 81% of white homicide victims. He's really, really, really wrong, since that number is a lot closer to 15%. It suggests he needs to do some reading on how crime statistics show African Americans are wildly overrepresented in the justice system because, in fact, that's exactly how the justice system was designed. Michelle Alexander's book is compelling, timely, and heartbreaking to read, and full of the kind of facts a President who wants to reform the justice system should avail himself of.
2. Ms. Marvel by G. Willow Wilson: Trump says that he saw thousands in Jersey City cheer as the World Trade Centre fell. There's no evidence that happened. It might help Trump to build some empathy about people who don't look like him to read G. Willow Wilson's comic about a Pakistani-American teenager who fights for everyone — not just people who look like her. Kamala Khan could teach Trump an awful lot about strength, patriotism, and leadership.
3. Dreams from My Father: A Story of Race and Inheritance by Barack Obama. Trump says that Obama had an unremarkable academic background. From anti-Apartheid activism at Columbia to being President of the Harvard Law Review, we should all be so unremarkable. Trump might do well to read Obama's memoir of those years and reflect on what it means to build wealth and social capital through a good education. You know. Rather than inheriting wealth and using it to start a crooked university.
4. How to Win Friends and Influence People by Dale Carnegie. Trump says his book The Art of the Deal is the best-selling business book of all time. It did very well, but it's nowhere near the top-selling business book of all time. That's probably Carnegie's classic, which has sold roughly 15 times the number of copies of Trump's book. I thought he might like to read it. It would be nice if he could learn something about friendship and influence before becoming President.
5. The Benefit and the Burden: Tax Reform: Why We Need It and What It Will Take by Bruce Bartlett. Trump says America is the most highly taxed nation in the world. When all the Canadians and Europeans stop laughing, we can suggest he might want to brush up on his understanding of America's taxes. And, you know, the world. Bartlett's book is a remarkably even-handed look at tax policy in the US — something an American President should maybe know something about — as well as a plan for renewal.
6. The Essential Gandhi: An Anthology of His Writing on His Life, Work, and Ideas by Mahatma Ghandi. Trump once fell for that phony Gandhi quote about what happens when people laugh at you. I'm not going to beat him about the head to badly for this one — it's the kind of thing almost everyone seems to fall for. (It has never been easier to check attribution, and yet.) But I do think the man who wants to build walls around everyone and bomb the hell out of everyone else could learn a thing or two about how real change is manifest. Who better than Gandhi?
7. Things Fall Apart by Chinua Achebe. This one isn't tied to a particular Trumpian quotation, but who among us doesn't believe The Donald could use a little lesson in the dangers of hubris? Ononkwo's pride leads to his downfall, of course — he believes that strength is all that matters, eschews softness, and in time is destroyed. Just. Like. Someone. Else?
But over to you — if you could set a reading list for this Man Who Would Be King, what would you put on it? Meet me in the comments to keep this booklist rolling.