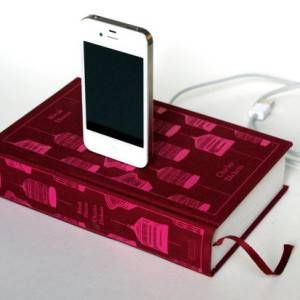 Lists
7 Apps for your Bookish Resolutions
Do you have some bookish resolutions for 2016? Do you want to start a project, or read a certain thing, among other readerly things? I've got some apps for you to check out. Some of them are specifically book-related, while others are just things that could help you in your book goals, no matter what kind of book person you are.
You want to…
…Read more comics: Comixology
Comixology is both an app and a website. Get some suggestions from either Book Riot or Panels and pick some titles (also subscribe to their mailing list…they have sales ALL THE TIME). Once you have a nice blend of old and new comics—either in single issues or trade collections—you can use your phone or tablet to read them in a cool guided-view format. You don't have to store them on the device, either. Once you've read it, you can send it back into space and make more room for your other books, etc.
…Organize your personal library: Libib
Do you want to not only organize the books in your house (and maybe on your tablet) but also keep a record of what you have? There are lots of free catalog apps on the market, but I am very partial to Libib. You have an app and a web-based format, and you can use them to do different parts of a project. The app has both a barcode scanner and manual entry option, and you can access almost everything there that you can on the desktop version. But the desktop version makes it a lot easier to add items that don't have usable ISBNs or barcodes, tag, write descriptions, and update your status for people you follow and who follow you. Get scanning!
…Try a Goodreads alternative: LibraryThing
Like Libib, you can catalog your items in LibraryThing, but whereas Libib is free for up to 100,000 items, the LibraryThing experience is only free up to 200, at which point you can either pay annually or get a lifetime membership for $25 dollars. It does combine the benefits of a few different types of program, including the chance to sign up to be an early reviewer. There are group reads and other kinds of community-type things. You can even see local events if you include your location. Give it a try, maybe you'll like it!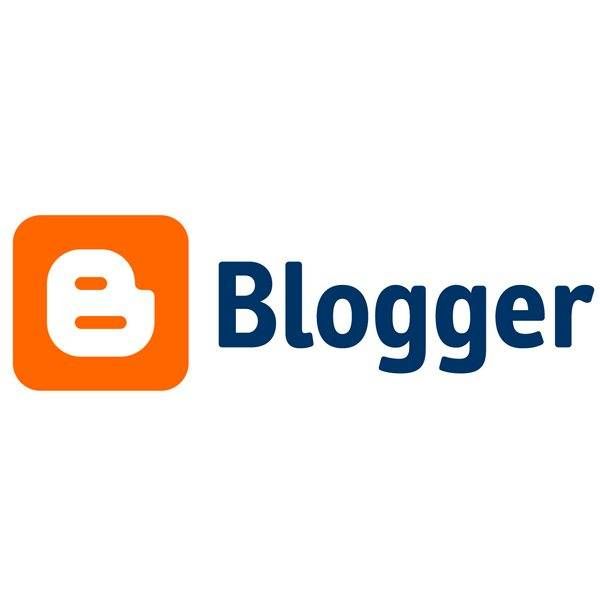 …Start a blog: Blogger
If you've got a Gmail account, you've got Blogger. Blogger might not be the most advanced of blogging options, but it's got what you need to maintain an ongoing book or reading blog. If you want to talk extensively about books and reading, beyond what you can do on Goodreads, Libib or LibraryThing, Blogger is the way to go. You'll have to do initial setup on the desktop site, but if you're like me and have your best ideas when your computer is very far away, you'll want to download the app, too. You can do all the basic functions—create a new post, edit and format it, then save or publish—when you really need them, and take care of the polishing when you're back at your desk/on your couch/wherever you use the computer.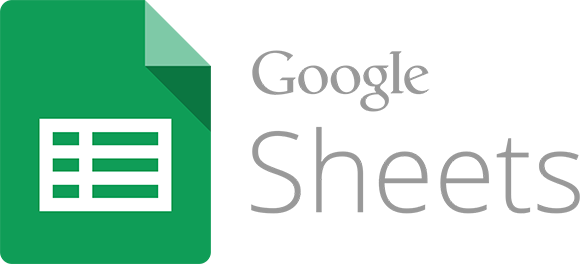 …Maintain a master spreadsheet: Google Sheets
Some of the superstar readers at Book Riot have developed some pretty impressive spreadsheets, inspiring others to do the same. These spreadsheets might include not only author and book title, but their place of birth, ethnicity, primary genre, publishing house, inclusion of people of color in their books, all kinds of things. If you have one of those, or want to try it out this year, Google Sheets will do nothing but help you there. It makes your spreadsheet that much more accessible when you finish a book and need to add to your sheet, without going through the hassle of a responsive browser version. Many of the functions available on your computer are also there…you just have to be willing to use the tiny keyboard!
…Digitize your reading journal: Evernote
Do you keep a written reading journal? Do you fear for its life every time you put it down somewhere? Evernote can help with that. I love Evernote for its general usefulness in collecting notes and pictures and keeping them organized for me, but they have been developing some pretty cool stuff for paper-to-digital transference. One of these things is the ability to take a picture of things in your handwriting and do its best to translate it for you. Another, if you just want to keep images of your writing without the transfer, is the ability to search handwritten documents for words. There's even a special Evernote notebook, if you want to go that route. There are some pay levels if you want to go hardcore, but I have done well with the free version, just as a place to store things! (Evernote is also not the only method of retaining documents in this way, but it's an option.)
…Try a book subscription service: Scribd
If you read or listen to the extent that it is getting overly expensive to pay for individual books, but don't have the patience for the library holds list, Scribd might be the thing for you. For a flat monthly fee, you get access to unlimited ebooks (though they don't guarantee having everything you're looking for) and a combination of credits for audiobooks and a rotating list of unlimited listening. They've also got a documents sharing platform, where you can find things like lesson plans and scholarly writings. The app is both pretty and usable, and will sync across multiple devices (huzzah!). There are a few companies doing the book subscription thing pretty well, and Scribd is only one of them. So if you have been thinking about trying a subscription service, start there, and see where you end up.
What apps do you use to pursue your bookish goals?