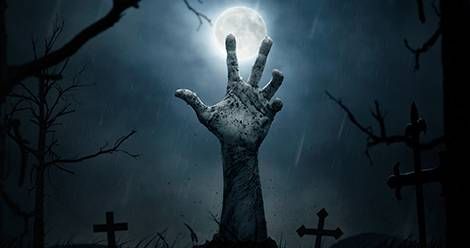 This Riot Recommendation is sponsored by Only the Dead Know Burbank by Bradford Tatum.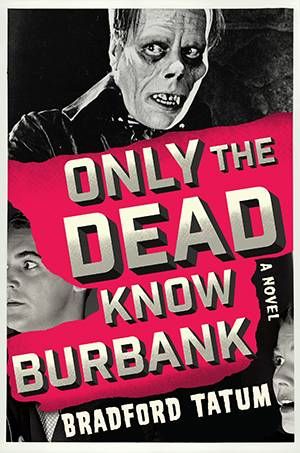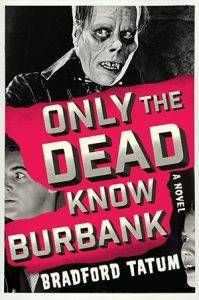 With Lon Cheney and Boris Karloff among its characters, this sweeping and stylish love letter to the golden age of horror cinema tells the wonderful, tragic story of Maddy Ulm, taking readers through her rise from the complicated shadows of Berlin's first experiments with expressionist cinema to the glamorous deserts of Hollywood, where she insinuates herself as the genius secretly behind The Phantom of the Opera, Dracula and Frankenstein. Nick Seeley, author of Cambodia Noir, says Only the Dead Know Burbank is "a dreamy, mysterious waltz with the famous monsters of filmland. . . a must-read for the modern monster."
---
It's a scientific fact that October is the best time for horror and leaving the lights on at night. Whether you're into monsters, haunted houses, gothic or psychological themes–there's a book out there for every chill-seeker.
We asked you to share your favorite horror novels, and you responded. Here are 65 of your favorites!
Bird Box by Josh Malerman
House of Leaves by Mark Z. Danielewski
Slasher Girls & Monster Boys by April Genevieve Tucholke
The Devourers by Indra Das
The Ballad of Black Tom by Victor LaValle
Midnight Taxi Tango by Daniel José Older
The Shining by Stephen King
Doctor Sleep by Stephen King
Christine by Stephen King
The Langoliers by Stephen King
It by Stephen King
Pet Sematary by Stephen King
The Tommyknockers by Stephen King
Misery by Stephen King
Cell by Stephen King
Carrie by Stephen King
Salem's Lot by Stephen King
The Stand by Stephen King
The Cipher by Kathe Koja
We Have Always Lived in the Castle by Shirley Jackson
Coraline by Neil Gailman
Hex by Thomas Olde Heuvelt
The Haunting of Hill House by Shirley Jackson
Hannibal by Thomas Harris
Frankenstein by Mary Shelley
The Case of Charles Dexter Ward by H. P. Lovecraft
The Colour Out of Space by H. P. Lovecraft
Mountain Man series by Keith C. Blackmore
Will Trent series by Karin Slaughter
The Adversary Cycle by F. Paul Wilson
Mysterious Stranger by Mark Twain
Halloween by Curtis Richards
Dracula by Bram Stoker
Scary Stories to Tell in the Dark by Alvin Schwartz
Let the Right One In by John Ajvide Lindqvist
A Head Full of Ghosts by Paul Tremblay
Disappearance at Devil's Rock by Paul G. Tremblay
The Troop by Craig Davidson
The Girl Next Door by Jack Ketchum
The Road by Cormac McCarthy
Wytches by Scott Snyder
The Secret of Crickley Hall by James Herbert
The Scarlet Gospels by Clive Barker
The Wolf's Hour by Robert R. McCammon
Stinger by Robert R. McCammon
They Thirst by Robert R. McCammon
The Tell-Tale Heart by Edgar Allen Poe
In the Dark by Richard Laymon
The Gashlycrumb Tinies by Edward Gorey
The Insect God by Edward Gorey
The Tooth Fairy by Graham Joyce
Ghost Story by Peter Straub
The Exorcist by William Peter Blatty
The Amityville Horror by Jay Anson
Ticktock by Dean Koontz
Red Dragon by Thomas Harris
The Deep by Nick Cutter
The Ruins by Scott Smith
The Omen by David Seltzer
Heart-Shaped Box by Joe Hill
Midnight by Dean Koontz
Harvest Home by Tom Tryon

Imajica by Clive Barker
World War Z by Max Brooks
Jake's Wake by Cody Goodfellow and John Skipp