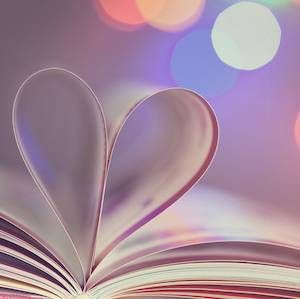 65+ of Your Favorite Romance Novels
This Riot Recommendation is sponsored by The Devil Takes a Bride by Julia London.
A plan born of desperation…
Once the toast of society, Grace Cabot and her sisters now await the shame of losing high status and fine luxuries upon the death of the Earl of Beckington. The dire circumstances are inevitable unless, of course, Grace's wicked plot to seduce a wealthy viscount into marriage goes off without a single hitch. But once a stolen embrace with the wrong man leads her to be discovered in the arms of Jeffrey, the Earl of Merryton, her plan takes a most unexpected—and scorching—twist.
…and altered by passion.
Governed by routine and ruled by duty, Jeffrey had no desire for a wife before he succumbed to Grace's temptation. Though his golden-haired, in-name-only bride is the definition of disorder, he can't resist wanting her in every way. But once her secrets meet his, society might consider their lives to be ruined beyond repair… while Jeffrey might just see it as a new beginning.
____________________
A central love story and a satisfying ending (heh)- that's what it takes to make a romance novel. Romance can be chaste and sweet or sultry and steamy, modern or historical, supernatural or just-plain-natural (or any combination thereof), as long as the main characters struggle to be together and love wins the day.
We asked you what your favorite romance novels were and you weighed in. Here's a nice, thick round-up of more than 65 of your favorite stories of love. There's a little bit of everything from your traditional romance novel to YA novels packed with romantic vibes.
On the Edge by Ilona Andrews
The Madness of Lord Ian MacKenzie by Jennifer Ashley
Emma by Jane Austen
Northanger Abbey by Jane Austen
Persuasion by Jane Austen
Pride & Prejudice by Jane Austen
Sense & Sensibility by Jane Austen
Vampire Huntress series by L.A. Banks
Bewitching by Jill Barnett
Jane Eyre by Charlotte Bronte
Wuthering Heights by Emily Bronte
Ransom My Heart by Meg Cabot
Soulless by Gail Carriger
Lord of Scoundrels by Loretta Chase
Wallbanger by Alice Clayton
Nick and Norah's Infinite Playlist by Rachel Cohn and David Levithan
A Lady By Midnight by Tessa Dare
A Knight in Shining Armor by Jude Deveraux
Marital Bitch by J. C. Emery
Like Water for Chocolate by Laura Esquival
Just One Day by Gayle Forman
Halfway to the Grave by Jeaniene Frost
Voyager by Diana Gabaldon
On the Island by Tracey Garvis-Graves
Heartbreaker by Julie Garwood
Austenland by Shannon Hale
Nice Girls Don't Have Fangs by Molly Harper
The Grand Sophy by Georgette Heyer
These Old Shades by Georgette Heyer
Venetia by Georgette Heyer
Rough and Ready by Sandra Hill
A Duke of Her Own by Eloisa James
Something About You by Julie James
The Far Pavillions by MM Kaye
Hathaway series by Lisa Kleypas
Almost Like Being in Love by Steve Kluger
The Witch of Cologne by Tobsha Learner
The Windflower by Laura London
Never Judge a Lady by her Cover by Sarah MacLean
One Good Earl Deserves a Lover by Sarah MacLean
Son of the Shadows by Juliet Marillier (second book in the "Sevenwaters" series)
Dare You To by Katie McGarry
Beauty by Robin McKinley
Beguilement by Lois McMaster Bujold
How Stella Got Her Groove Back by Terry McMillan
Kingdom of Dreams by Judith McNaught
Stealing Heaven by Marion Meade
The Duchess War by Courtney Milan
Unclaimed by Courtney Milan
Gone With the Wind by Margeret Mitchell
Me Before You by Jo Jo Moyes
The Time Traveler's Wife by Audrey Niffenegger
Anna and the French Kiss series by Stephanie Perkins
Kiss an Angel by Susan Elizabeth Phillips
Crystal Gardens by Amanda Quick
The Bridgertons by Julia Quinn
Olivia and Jai by Rebecca Ryman
Desiree by Annemarie Selinko
The Statistical Probability of Love at First Sight by Jennifer E. Smith
Undeniably Yours by Shannon Stacey
Yours to Keep by Shannon Stacey
Easy by Tammara Webber
Forever Amber by Kathleen Winsor
Flame and the Flower by Kathleen Woodiwess
Bliss by Fiona Zedde