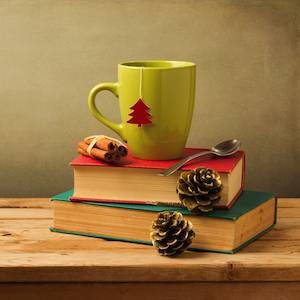 Giveaways
60+ of the Best Books You've Ever Gotten as a Gift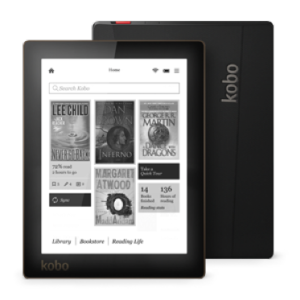 This giveaway is sponsored by Kobo. Kobo has over 4 million eBooks in dozens of categories – from bestsellers to indie breakouts, plus world-class eMagazines and over 100,000 kids' titles. And with the free Kobo App, you can read right on your smartphone, tablet or computer – and switch between devices without losing your spot. Plus, purchases through Kobo can support your local independent bookstore.
_________________________
Gift-giving season is upon us! We asked you to take a break from this year's gift giving and reflect instead on the best books you've received as a gift. Here's a sampling of the best book gifts you've ever gotten.
Stephen King's books, along with Neil Gaiman's and the Harry Potter series were the most common answers.
Alice in Wonderland by Lewis Carroll
American Gods by Neil Gaiman
Anne of Green Gables by L. M. Montgomery
The Baby-Sitters Club series by Ann M. Martin
Bluebeard by Kurt Vonnegut
The Book Thief by Marcus Zusak
Bossypants by Tina Fey
Catch-22 by Joseph Heller
Charlotte's Web by E. B. White
Dangerous Angels by Francesca Lia Block
The DaVinci Code by Dan Brown
Diary by Chuck Palahniuk
The Dove Keepers by Alice Hoffman
East of Eden by John Steinbeck
Emily of New Moon by L. M. Montgomery
The Fault in Our Stars by John Green
The Firm by John Grisham
The Giving Tree by Shel Silverstein
The Golden Compass by Philip Pullman
Gone with the Wind by Margaret Mitchell
Harriet the Spy by Louise Fitzhugh
The Harry Potter series by J. K. Rowling
Heidi by Johanna Spyri
Heir of Fire by Sara J. Maas
The History of Love by Nicole Kraus
The Hitchhiker's Guide to the Galaxy by Douglas Adams
The Hobbit by J. R. R. Tolkein
Horse and His Boy by C. S. Lewis
I Capture the Castle by Dodie Smith
I Know This Much is True by Wally Lamb
I Know Why the Caged Bird Sings by Maya Angelou
Insomnia by Stephen King
Into the Wild by Jon Krakauer
Jane Eyre by Charlotte Bronte
Last Exit to Brooklyn by Hubert Selby Jr. and Gilbert Sorrentino
The Life of Pi by Yann Martel
Little House in the Big Woods by Laura Ingalls Wilder
The Magic Treehouse set by Mary Pope Osborne
Maus by Art Spiegelman
The Odyssey by Homer
Of Muppets and Men: The Making of the Muppet Show by Christopher Finch
Outlander by Diana Gabaldon
The Outsiders by S. E. Hinton
The Pioneer Woman Cooks by Ree Drummond
The Poisonwood Bible by Barbara Kingsolver
A Prayer for Owen Meany by John Irving
Ransom by Julia Garwood
Reading Lolita in Tehran by Azar Nafisi
Rebecca by Daphne Du Maurier (first edition)
The Sparrow by Mary Doria
The Stand by Stephen King
Thirteen Reasons Why by Jay Asher
Those Who Save Us by Jenna Blum
A Thousand Splendid Suns by Khaled Hosseini
Tiny Beautiful Things by Cheryl Strayed
To Kill A Mockingbird by Harper Lee
A Tree Grows in Brooklyn by Betty Smith
The Twilight Zone Companion by Marc Scott Zicree
V for Vendetta by Alan Moore
Walden by Henry David Thoreau
Well-Read Women: Portraits of Fiction's Most Beloved Heroines by Samantha Hahn
The Wind-Up Bird Chronicle by Haruki Murakami