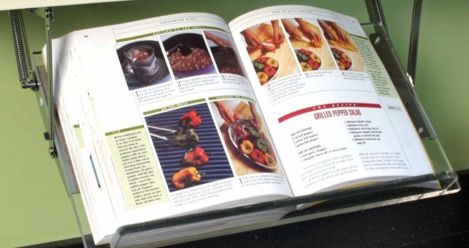 6 Superb Cookbook Stands for Your Kitchen Library
This post contains affiliate links. When you buy through these links, Book Riot may earn a commission.
On cool weekend days, you can find me in the kitchen. I'll be making soups or a hearty casserole, something warm and comforting to stave off the chill of autumn and winter (and spring, since I live in Minnesota). The time I spend in the kitchen with my cookbooks is inversely proportional to the temperature outside.
There are a variety of ways I access recipes nowadays. Cookbooks, my phone, and a binder full of handwritten recipes handed down from generation to generation will all make an appearance in my kitchen before the year is up. Using these recipes is all the more simple when the recipe is easily accessed and easily readable. Therefore, with my renewed autumnal dedication to feeding my family "stick to your ribs" types of food, this is the perfect time to bring up my favorite bookish gift for the chefs in my life: a cookbook stand. For anyone who collects cookbooks, any Pinterest lover who curates board after board of delicious looking recipes, or even the occasional baker who loves a good gadget, this is the quintessential gift. The cookbook stands below are made up of a wide variety of materials and they showcase a few different designs/styles.
Personalized Cookbook Stand: This stand would be a great wedding gift paired with The Newlywed Cookbook by Sarah Copeland.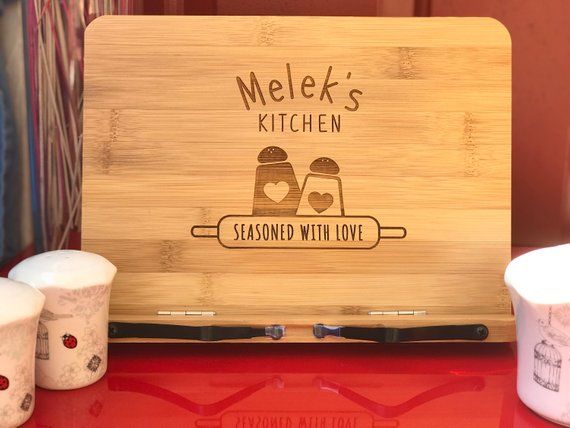 Under the Cabinet Cookbook Holder: This option isn't really a stand at all, but it's the same concept. So, eh, it is close enough to go on this list. The holder attaches underneath your cabinets to support your cookbook or tablet. It is space saving and perfect for those who have minimal countertop space.
Cookbook Stand with Clear Shield: With a clear shield that covers your cookbooks, this one guarantees that your vintage cookbooks stay in tip-top shape.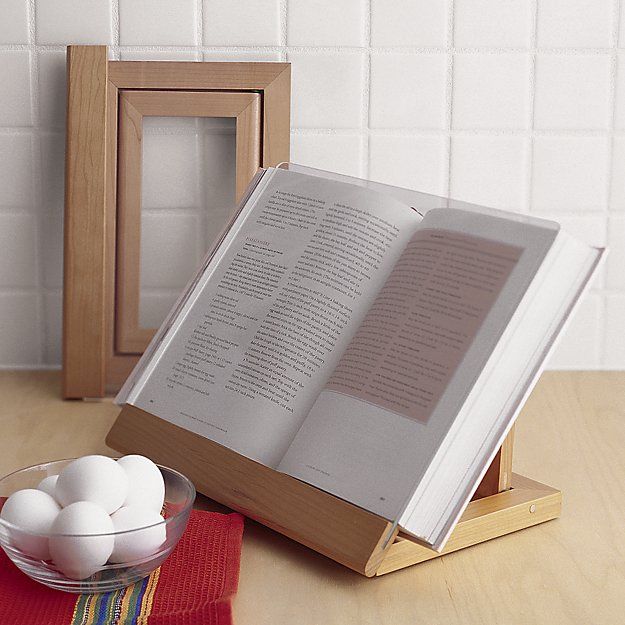 Acrylic Under the Cabinet With a Shield: Combining the previous two options, this holder attaches under your cabinet and has a shield to protect your pages.
Midcentury Modern Stand: This stand doesn't look like it will hold anything too lengthy or heavy but it's awfully pretty. Also, it comes in turquoise!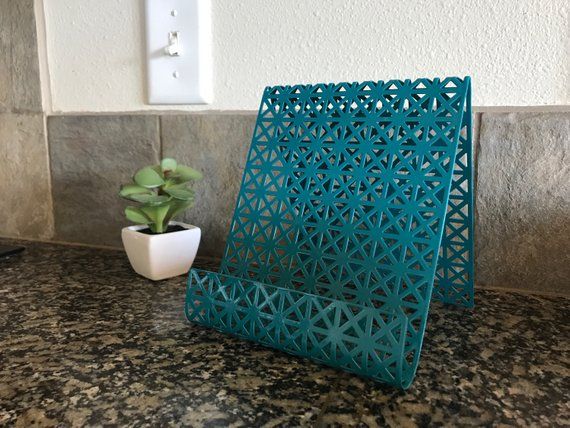 Black Walnut Stand with Julia Childs Quote: On the opposite end of the spectrum, this stand is designed to hold bulky and heavy cookbooks. Break out your copy of Mastering the Art of French Cooking, this stand is also inscribed with a famous Julia Childs quote.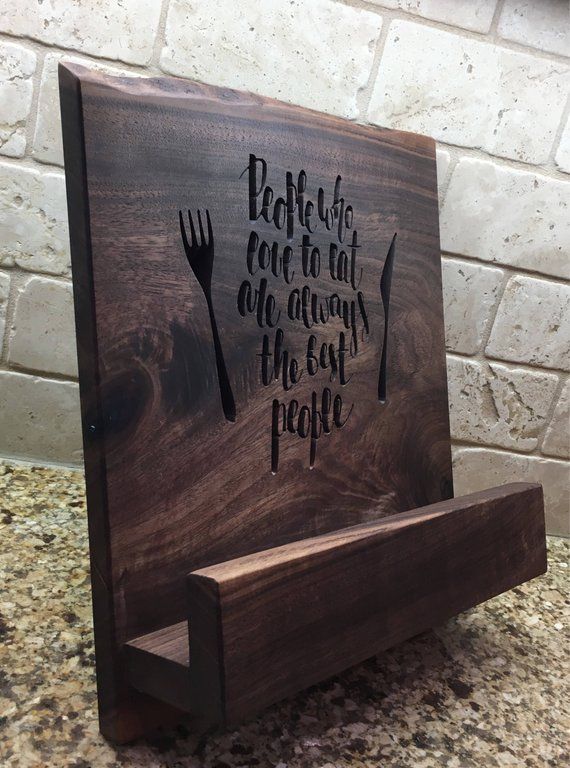 Choosing only one to gift for the cookbook/recipe lovers in your life is really hard, right? Knowing the design style of your giftee and the way they access most of their recipes could help narrow down your options. So, a little investigative work may be beneficial before you purchase one of these stands.
If you want to pair a cookbook with your cookbook stand to make a the perfect gift pairing, I recommend:
Also In This Story Stream