Fiction
6 Small Press Books to Read in August
This content contains affiliate links. When you buy through these links, we may earn an affiliate commission.
This month has novels full of secrets, gritty criminal types, and death. WOO SUMMER, amirite?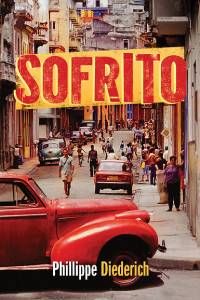 1. Sofrito by Phillippe Diederich (Cinco Puntos Press, 8/25/2015)

Frank Delgado's parents fled Cuba after the Revolution, so when Frank has to make an unexpected trip to his parents' homeland, he's not really prepared. What brings him to Cuba? Oh, no biggie–just stealing a recipe that is a closely-guarded state secret so that he can bring it back to America to save his failing restaurant.
But wait–that legendary chicken recipe belonged to his family first. So it's not so much stealing as reclaiming. Still dangerous, though: Cuba isn't ready to give up his birthright.
Frank finds Cuba to be more of an adventure than he expected, but other than almost being killed once or twice, it's not all bad. He falls in love with a woman and with Cuba . . . but does he get the recipe?! *biting nails*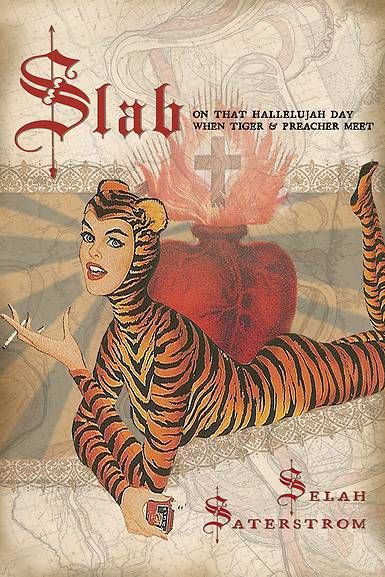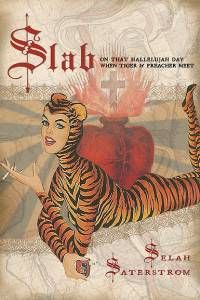 2. Slab by Selah Saterstrom (Coffee House Press, 8/11/2015)
Tiger was a felon and a stripper, but in Slab, she's (purportedly) narrating her tale to Barbara Walters after hitting the big-time as a bestselling author. The book is bawdy, funny, and thought-provoking; it takes place in the post-Katrina ruins of Tiger's home, the titular slab. This book is deeply southern, very American, decadent and devastating.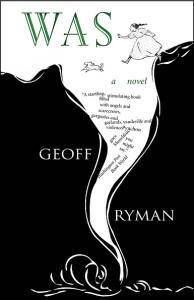 3. Was by Geoff Ryman (Small Beer Press, 8/11/15)
You may already be familiar with Was, as it was first printed in the '90s. Often compared to Wicked in that it's a re-imagining of The Wizard of Oz, Was takes Baum's original themes to much darker places. A major focus of the book is the traumatic life of Dorothy Gael, the "inspiration" for Dorothy Gale (though she also is, of course, fictional). The "real" Dorothy invents a place called "Was" where she can live an imaginary life more enjoyable than her own; this, of course, becomes the inspiration for Oz. Dorothy's story is intertwined with those of a fictional Judy Garland and a gay male actor who is obsessed with Oz. It's an intriguing re-interpretation of the elements of Baum's story, but if you're a Wizard of Oz purist, you might want to skip this one.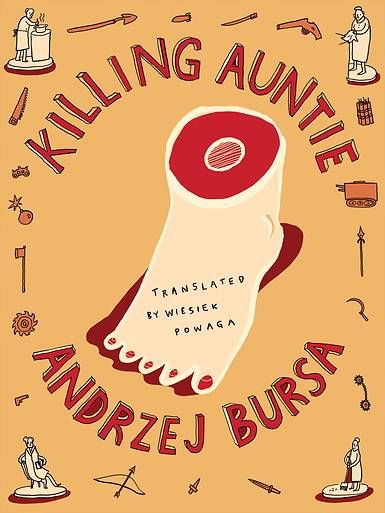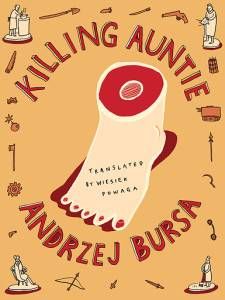 4. Killing Auntie by Andrzej Bursa (New Vessel Press, 8/4/2015)
Killing Auntie is a black comedy by Poland's version of John Kennedy Toole: a writer who died tragically young with very little work in his portfolio who has since amassed a cult following. With the flavor of a Kafka-Dostoevsky cocktail (possibly with a hint of Camus), the book tells the tale of a young man who kills his doting auntie out of . . . boredom. Disenfranchisement, perhaps. And then, as he's struggling to dispose of the body (a comedy in itself), he meets a girl on the train and falls in love with her. How does he explain that he's just murdered his aunt? Will she reject him if he does? Golly!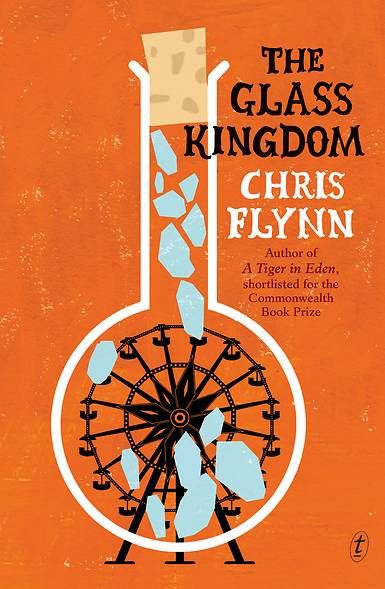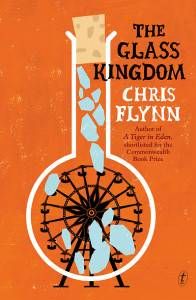 5. The Glass Kingdom by Chris Flynn (Text Publishing Company, 8/11/2015)
The Glass Kingdom is definitely one of those "came for the cover art, stayed for the story" type of books (seriously, I would like this cover in poster-size, please and thank you). A military veteran turned carny hangs with his aspiring hip-hop artist partner selling drugs in stuffed koalas. Black humor abounds, but important topics like post-war care for veterans and the role of medication in treating mental illness aren't side-stepped. Did I mention that cover art? (I only recognized the meth reference in the picture because of Breaking Bad. I'm so sheltered.)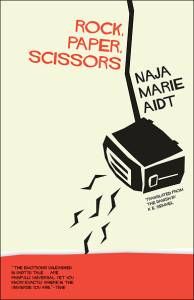 6. Rock, Paper, Scissors by Naja Marie Aidt (Open Letter, 8/11/2015)
Newly translated from one of Denmark's famous authors, Rock, Paper, Scissors delves into family woes. Thomas and Jenny have just lost their father, who was a criminal with many secrets. Thomas discovers one as he's sorting through their father's things and it causes his life to go terribly awry. The novel hits all of the juicy drama notes–love problems, sex problems, money problems, family problems–with edge and poetry. It's not hard to understand why Denmark loves Naja Marie Aidt.
What small press offerings are you reading this month?