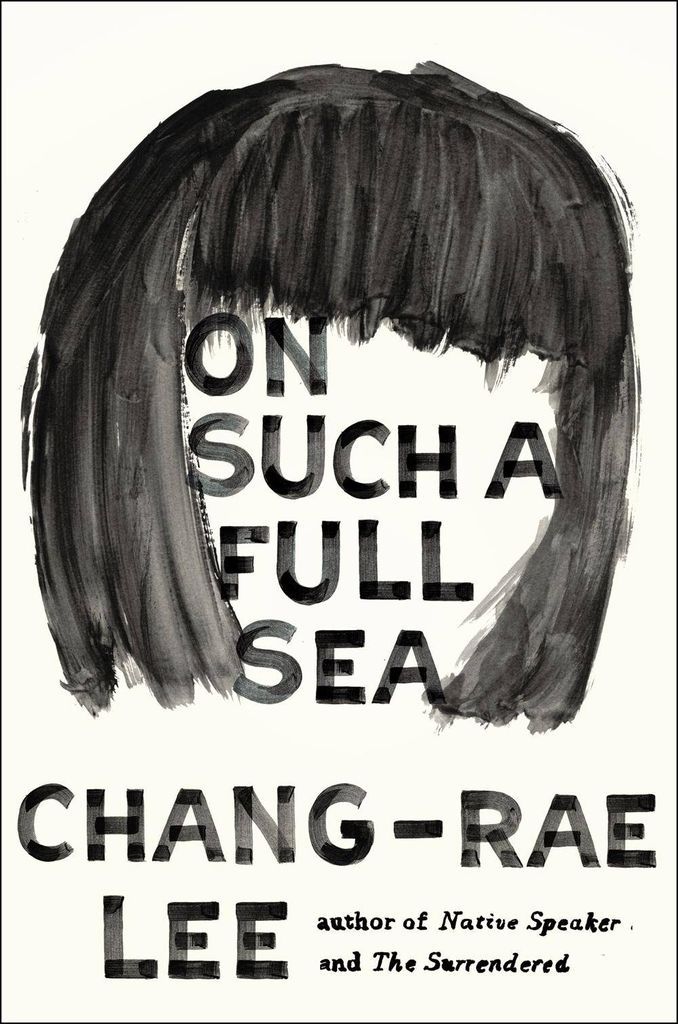 I spend a lot of time digging through publisher's catalogs for Fresh Ink. I see upcoming titles, I get excited, then I get distracted by the next week's offerings, and I forget to go back and read the books that I'd been all hot and bothered about the week before. There is no way that I can possibly read ALL THE BOOKS, but I'm going to make a concentrated effort to make sure that these beauties are not forgotten.
My plan is simple. I've picked out books that have piqued my interest for each of the next 6 months. I'm going to tell you a bit about the book and why I want to read it. In June, I'll check back and tell you whether my choices were good ones or not. I'll also put forth my picks for the rest of the year. Think of this as my readerly resolution for the year (since I neglected to include it on this list).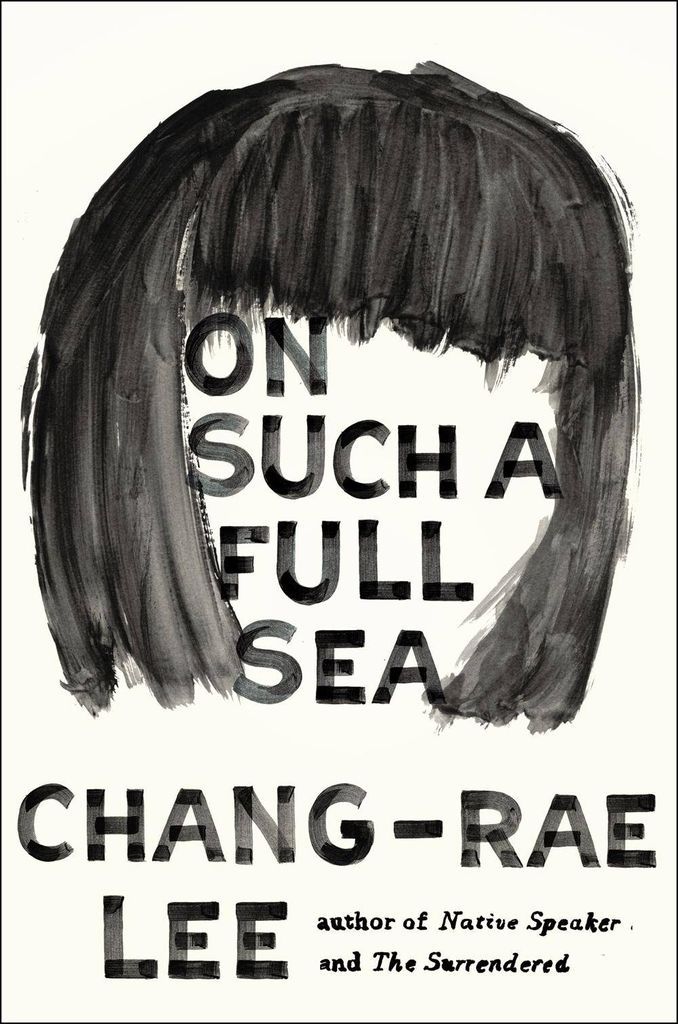 January – On Such a Full Sea by Chang-Rae Lee
In a future, long-declining America, society is strictly stratified by class. Long-abandoned urban neighborhoods have been repurposed as highwalled, self-contained labor colonies. And the members of the labor class—descendants of those brought over en masse many years earlier from environmentally ruined provincial China—find purpose and identity in their work to provide pristine produce and fish to the small, elite, satellite charter villages that ring the labor settlement.
I find it hard to resist a good dystopian, especially one that isn't YA (and, for the record, I love YA dystopians). I also have a recent fascination with Chinese culture and how it intersects with American culture, and I've been meaning to read Chang-Rae Lee for a very long time. It seems like a win-win situation. This one is definitely at the top of the stack for this year (and not just because it's already out).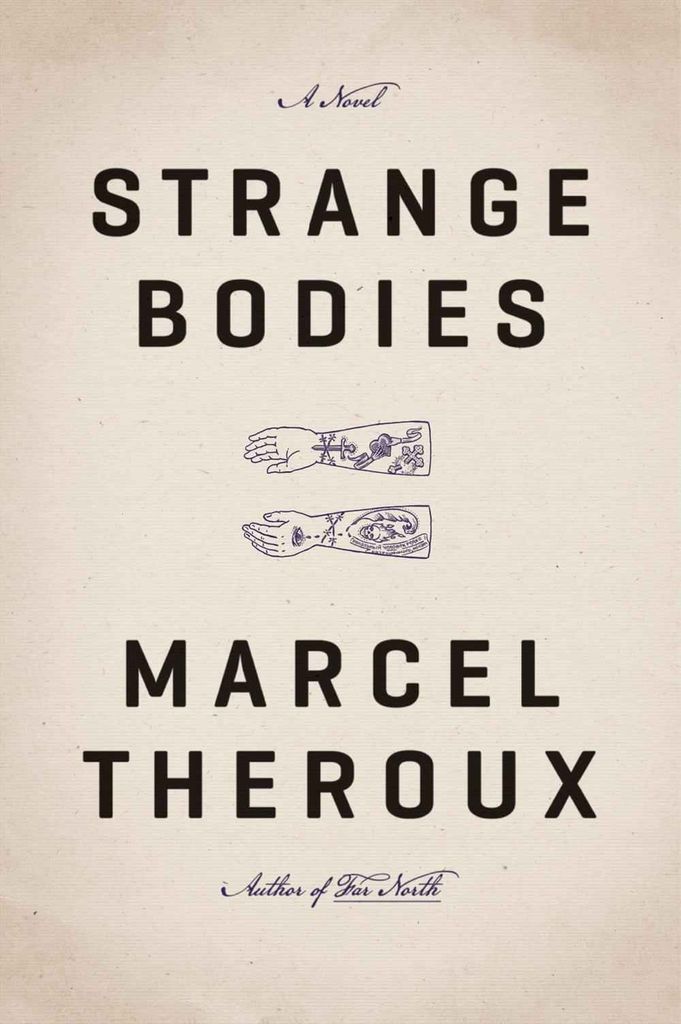 February – Strange Bodies by Marcel Theroux
In a locked ward of a notorious psychiatric hospital sits a man who insists that he is Dr. Nicholas Slopen, failed husband and impoverished Samuel Johnson scholar. Slopen has been dead for months. Yet nothing can make this man change his story. What begins as a tale of apparent forgery, involving unseen letters by the great Dr. Johnson, grows to encompass a conspiracy between a Silicon Valley mogul and his Russian allies to exploit the darkest secret of Soviet technology: the Malevin Procedure.
There are so many things going on in this bit of description – a literary mystery, Russian subterfuge, psychological intrigue – that I just want to inhale it. I'm on a bit of a speculative fiction kick lately, and I've always loved books about books. I can't wait to see what's in store when the two are combined. Also, I am familiar with Theroux's father's work, and I'm interested to see if the son writes as well as his father.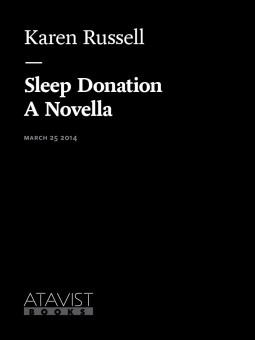 March – Sleep Donation by Karen Russell
A crisis has swept America. Millions have lost the ability to sleep. Enter the Slumber Corps, an organization that urges healthy dreamers to donate sleep to an insomniac. Trish Edgewater, whose sister was one of the first victims of the lethal insomnia, has spent the past seven years recruiting for the Corps. Her faith in the organization and in her own motives begins to falter when she is confronted by "Baby A," the first universal sleep donor, and the mysterious "Donor Y."
With this, I've picked another book by an author that I've been meaning to read but haven't gotten around to. I've heard nothing but wonderful things about Vampires in the Lemon Groveand Swamplandia! This book, with its somewhat sci-fi vibe sounds right up my alley. There's been more than one restless night when I have wished that someone could give me some of their sleep. I'm also intrigued because this is a digital-only novella from a new outfit, Atavist Books. Very excited to see what they have in store.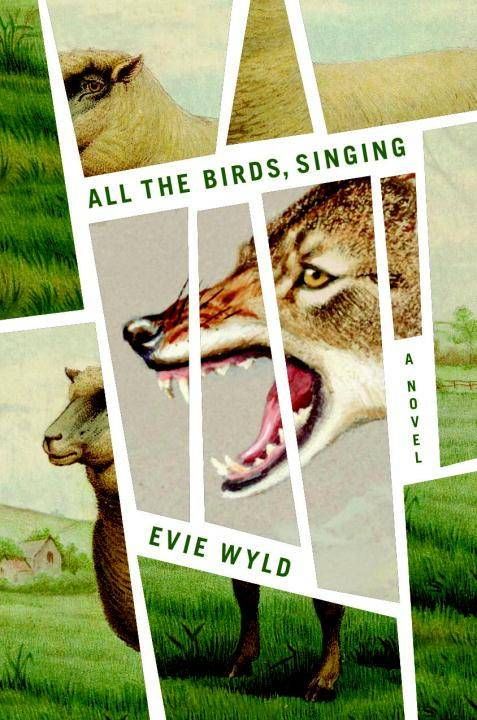 April – All The Birds, Singing by Evie Wyld
Jake Whyte is living on her own in an old farmhouse on a craggy British island, a place of ceaseless rains and battering winds. Her disobedient collie, Dog, and a flock of sheep are her sole companions, which is how she wanted it to be. But every few nights something-or someone-picks off one of the sheep and sounds a new deep pulse of terror. There are foxes in the woods, a strange boy and a strange man, rumors of an obscure, formidable beast. And there is also Jake's past-hidden thousands of miles away and years ago, held in the silences about her family and the scars that stripe her back-a past that threatens to break into the present.
I have a weakness for interesting character names, and I have to say that this is the first time I've come across a woman named Jake. I'm definitely intrigued by the combination of an isolated location, mysterious strangers, and obscure beasts. It reminds me, just a bit, of Michael Crummey's Galore, which is still one of my favorites from the last five years. I'd love to find something in a similar vein. This may not be it, but it might be even better.
May – The Painter by Peter Heller
Years ago, a well-known expressionist painter named Jim Stegner shot a man in a bar. The man lived, Jim served his time, and he has learned to live with the dark impulses that sometimes overtake him. Jim enjoys a quiet life in the valleys of Colorado. He works with a lovely model, he doesn't drink, he goes fly fishing in the evenings. He is-if he can admit it-almost happy. One day, driving down a dirt road, Jim sees a man beating a small horse. Jim cannot shake his rage over the little horse. The next night, under a full moon, telling himself he is just going night fishing, he returns to the creek where Dell has his camp and kills him. As Jim tries to come to terms with what he has done, he must evade the police, navigate his own conscience, and escape the members of Dell's clan set on revenge. And he paints the whole time; trying to make sense of his actions.
With my other choices so far, I have chosen authors who are new to me. I had thought that I might continue on that path, but I can't resist reading the newest from Peter Heller. I absolutely loved The Dog Stars I've had the chance to meet with and talk to Peter on a couple of occasions, and I'm as fascinated by the man as by the characters he creates. I can't wait to see if Jim Stegner makes as strong an impression on me as his creator has.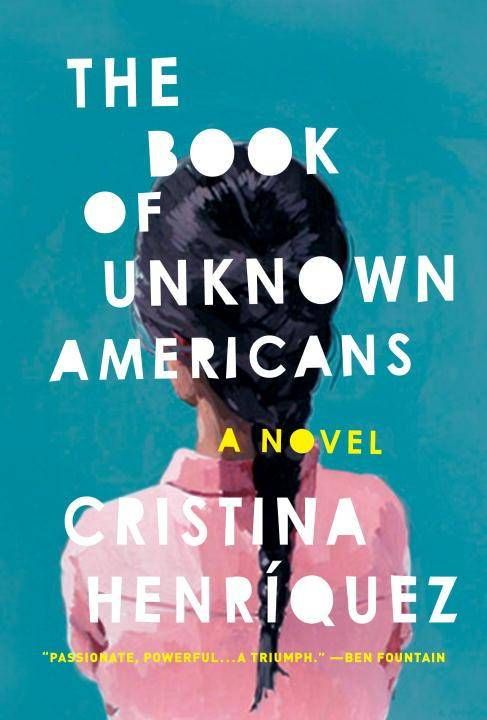 June – The Book of Unknown Americans by Cristina Henriquez
After their daughter Maribel suffers a near-fatal accident, the Riveras leave México and come to America. But upon settling at Redwood Apartments, a two-story cinderblock complex just off a highway in Delaware, they discover that Maribel's recovery-the piece of the American Dream on which they've pinned all their hopes-will not be easy. Every task seems to confront them with language, racial, and cultural obstacles. At Redwood also lives Mayor Toro, a high school sophomore whose family arrived from Panamà fifteen years ago. Mayor sees in Maribel, something others do not: that beyond her lovely face, and beneath the damage she's sustained, is a gentle, funny, and wise spirit. But as the two grow closer, violence casts a shadow over all their futures in America.
I'm always a sucker for an immigrant story. My experience as a teacher has allowed me catch glimpses at what life is like for new arrivals to this country, a perspective that I wouldn't have gotten to see otherwise, and I'm always hungry for more. I want to understand. I want to read this story. Desperately.
Those are my picks for can't miss reads in the first half of 2014. Which books have made blips on your radars?
________________________
Sign up for our newsletter to have the best of Book Riot delivered straight to your inbox every week. No spam. We promise.

To keep up with Book Riot on a daily basis, follow us on Twitter, like us on Facebook, and subscribe to the Book Riot podcast in iTunes or via RSS. So much bookish goodness–all day, every day.