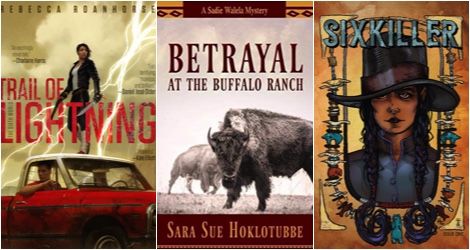 Fiction
6 New Novels by Indigenous Authors of the U.S.
This content contains affiliate links. When you buy through these links, we may earn an affiliate commission.
Stacy Pratt is a citizen of the Mvskoke (Creek) Nation who wanders around the world when she can. She is a former English professor and current freelance writer specializing in Indigenous arts and literature. Contrary to expectation, her favorite books are about rich people drinking tea and deciding who to marry.
Twitter Handle: @drsepratt
---
I'm Mvskoke (Creek), from a rural community of mostly Indigenous people. All my life, teachers and, later, professors tried to force "Native American literature" on me so I could "identify" with it, not realizing, perhaps, that Indigenous nations are really different from each other and that Indigenous readers, like all readers, are individuals. Just because I'm Creek, for example, doesn't mean I automatically identify with a Kiowa writer's work. That's like saying just because someone is French, they will identify with an Italian writer because both are European. But also, until recently it was hard for Indigenous authors to get published if their work didn't fit certain expectations. That institutionalized stereotyping meant readers of certain genres and tastes (like mine) might never encounter a book by a Native author at all, much less one they liked.
Today, the publishing landscape is beginning to allow for greater diversity of genre, subject matter, and style for Indigenous authors. In Ojibwe poet Heid Erdrich's introduction to the June issue of Poetry Magazine, she wrote, "There is no such thing as Native American poetry. We are poets who belong to Native Nations. There are more than 573 Native Nations. Their relationship with the U.S. federal government is as nation to nation. We also know who we are and we determine our own membership and citizenship. We write into, out of, even despite this fact."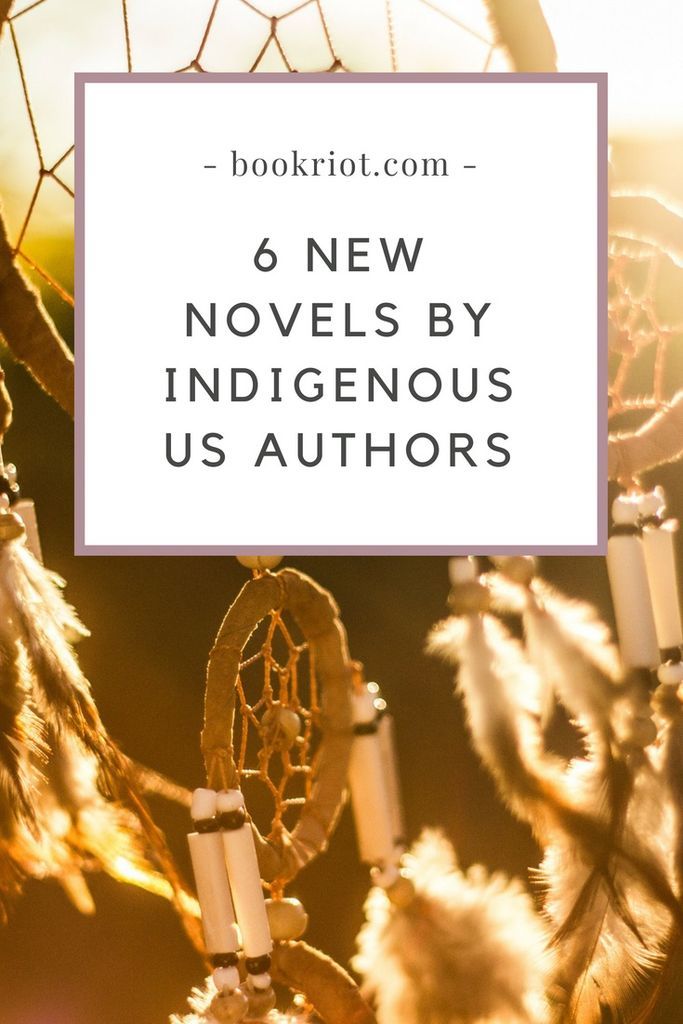 Here are some new and upcoming fiction works that show Indigenous authors from the U.S. breaking new ground in a variety of genres:
After the Big Water flooded large parts of the world, severing most travel and communication, the Diné people on the drought-stricken land of Dinétah discover that monsters of legend have returned. Maggie Toskie is a conflicted Diné woman who has isolated herself since the loss of her mentor, trying to come to terms with her clan powers that make her one of the few people able to combat the monsters. In this first of the Sixth World series, Maggie works out her own issues while taking down truly terrifying monsters. The next book in the series, Storm of Locusts, comes out in the spring. In her author's bio, Roanhorse describes herself as Ohkay Okwingeh/Black and a "Navajo in-law." ("Navajo" is another name for "Diné"). She just won a Nebula award for her story "Welcome to Your Authentic Indian Experience," and she has two other books on the horizon, Race to the Sun (Disney-Hyperion, Fall 2019) and Storm of Locusts (Saga, 2020).
It seems like every review finds a new way to say that There, There heralds a new era of Native American literature. Certainly, the novel takes on a whole series of complex, complicated, nuanced layers of urban Indigenous—and American—identity through the intertwining stories of several people converging on the Big Oakland Powwow. Orange is an enrolled member of the Cheyenne and Arapaho Tribes of Oklahoma and was born and raised in Oakland, California.
Betrayal at Buffalo Ranch is the fourth in Hoklatubbe's Sadie Walela detective series. Sadie is a smart, adventurous detective who, like Hoklatubbe herself, is a citizen of the Cherokee Nation of Oklahoma. (Hoklatubbe lives in Colorado.) In this installment, Sadie discovers that her new neighbor is swindling Cherokee citizens out of their land and running a program on his ranch for rich customers who want to shoot a buffalo. When she learns of his connection with a violent murder, Sadie begins to investigate—but will she find the connection before another person turns up dead?
Reviews of Where the Dead Sit Talking use words like "heart-wrenching," "devastating," and "humane." The main character, Sequoyah, is a Cherokee boy who is placed in a non-Indigenous foster family in 1980s rural Oklahoma when his mother goes to prison. He gets to know the family's other foster children, including a Kiowa girl who fascinates everyone she meets, and together they work through cultural and personal identity issues, with varying degrees of success. Hobson is a citizen of the Cherokee Nation of Oklahoma.
Sixkiller by Lee Francis, illlustrated by Weshoyot Alvitre
Lee Francis says his comic book Sixkiller is a combination of Alice in Wonderland and Kill Bill. Set in Cherokee country, the novel tells the story of a girl with schizophrenia who is seeking revenge for her sister's murder. Her hallucinations and delusions take on forms from Cherokee legends, among other things, as she moves through the world on her quest. Francis, who is Laguna Pueblo, founded Native Realities Press and Indigenous ComiCon as well as Red Planet Books and Comics, an Indigenous comics store in Albuquerque, New Mexico. Sixkiller is illustrated by Tongva/Scottish artist Weshoyot Alvitre.
Sacred Smokes takes place in Chicago, where linked stories outline the rough and sharp edges, the humor and tragedy, of young Indigenous people coping with gangs, stereotypes, and life at the far edges of Indian Country. Van Alst is Lakota, and he lives in Missoula, Montana, where he is an associate professor and chair of the Native American Studies department at the University of Montana.