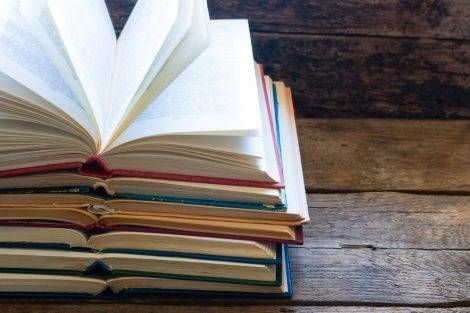 This content contains affiliate links. When you buy through these links, we may earn an affiliate commission.
The Raya Agency, run by Yasmina Jraissati, has just announced six exciting must-translate Arabic titles new to their list.
All six are by established, award-winning Arab authors. Four have been shortlisted for the International Prize for Arabic Fiction (IPAF), and the other two — Samar Yazbek and Dima Wannous — were both named to the "Beirut39," a list of 39 great Arab authors under 40. All but Wannous have previous novels translated into English.
The longlist for the 2017 IPAF has not yet been announced. Depending on the year's judges, at least some, if not all, should make that list.
Jraissati said that she's been following the careers of all six writers for many years, so none of the novels came as a surprise for her, but, "This being said, the most radical and bold turn occurs in Samar Yazbek's latest novel."
Yazbek has three books in English. One is a novel, Cinnamon, translated by Emily Danby, while the two others are memoirs of her life and work in Syria in the last few years: A Woman in the Crossfire (translated by Max Weiss) and The Crossing (Ruth Ahmedzai Kemp and Nashwa Gowanlock).
As Jraissati writes, "Yazbek has always been a sensual writer: she has always focused on how things look, smell, feel to the character. In this novel [The Blue Pen], she takes this aspect of her writing to another level, as she traps the reader in the head of a somewhat simple-minded Syrian girl. This character's emotions and sensations becomes our only window into contemporary Syria, making of the novel a somewhat surreal one."
New novels from Syria
Three of these novels on Jraissati's list are by Syrian authors. In addition to Yazbek's The Blue Pen, there is Wannous's The Frightened, and Khalifa's Death is Hard Work. These, she says, mark a departure from novels written before 2012.
"It seems to me there is a difference between novels written before and after the revolution," Jraissati said. "For starters, before the revolution, novels were less explicit about political repression. Even in Khaled Khalifa's In Praise of Hatred [translated by Leri Price], which is I believe the first novel to focus on the Hama massacres, the different proponents of the story were never named or identified — understandably. Whereas now, authors do not hesitate to explicitly refer to the regime, to the ruling party, or to mark sectarian differences when they are relevant to the plot."
"But more interestingly," Jraissati said, "I think there is a difference on a literary level as well. Many novels I've read manifest an increased sophistication either in the construction of the narrative, or in the structuring concepts, or even in the themes."
Recommend just one?
Jraissati professed to be unable to recommend just one of these books to a stranger. "It depends on so many things — her taste, her mood, what she happens to be looking for a this moment in time, etc."
"But for university courses, and because I find their structures particularly interesting, I would recommend Antoon's Fihris and Wannous' The Frightened. Both novels succeed in the way they feature two voices in the same narrative, and play brilliantly on the evolving relationship between these voices."
Antoon, who teaches at NYU, has two previous novels in translation — The Corpse Washer and I'jaam. His third novel, Ave Maria, should be forthcoming soon.
Fihris (Index), is, Jraissati said, "without a doubt a literary achievement." As his previous two novels did, it tackles the Iraqi war. "But this time, it raises the fundamental question of the possibility of capturing it. The novel explores the limits of literature, and the impossibility for words and for any narrative to convey the extent of the destruction and the feeling of loss."
Why Dima Wannous should be in translation
Among the authors on Jraissati's fall list, only Wannous doesn't have a book in English translation.
Wannous's name will be familiar to anyone who loves Arabic literature, as her father, Saadallah Wannous, was Syria's most important modern playwright. Dima Wannous was born in Damascus in 1982 and published her debut short-story collection in 2007, followed by a debut novel, The Chair, in 2008. She was named to the "Beirut39" in 2009.
Jraissati said that "unquestionably" publishers looking to publish Wannous in translation should start with her The Frightened. "Wannous mastered the back and forth between Suleima's narrative of her own life, and Nassim's narrative of what Suleima believes is her life. In this back and forth, Wannous skilfully creates a space where she explores the notion of fear. Her idea that any fear is ultimately the fear of fear, is a powerful and clever insight into human nature."
Why isn't Jabbour Douaihy better known in English?
It is surely bizarre that Jabbour Douaihy's novels aren't better acclaimed in English, as they are in French.
Douaihy's beautiful IPAF-shortlisted June Rain, translated by Paula Haydar, was held up in English because of changes with its publisher, formerly Bloomsbury Qatar now HBKU Press. An earlier work, Autumn Equinox, was translated into English by Nay Hannawi and won the Arkansas Arabic Translation Award, but it's also little-known.
This now makes three of Douaihy's recent works available for English translation — The Vagrant, The American Neighborhood, and now his humorous book, Printed in Beirut.
"Douaihy is a particularly versatile author," Jraissati said. "The only common characteristics to all his works is the smoothness of his writing and his sarcasm — his way of dealing with tragedy. This book goes well beyond sarcasm and is almost humorous. It is sometimes playful, and sometimes biting in its irony."
"This time, Douaihy writes something that is not directly related to big social questions or current affairs. Though socially relevant, the situation of printing and publishing in Beirut is today a marginal concern. This is where he chose to set his story, featuring characters of what could be considered the 'Lebanese high society' — its businessmen, their wives and women, their shady businesses and business partners."
Its short chapters mean that "it almost reads like a play," Jraissati said.
Raya Agency's list:
Samar Yazbek's The Blue Pen
"A unique powerful tale from Syria, through the eyes of a girl who cannot stop walking. Yazbek offers a surreal depiction of the horrors taking place, giving the reader a palpable grasp of the large scale tragedy that still eludes most of us."
Jabbour Douaihy's Printed in Beirut
"Through Farid Abou Chaar's desperate attempt to get published in Beirut, a humorous story about the end of this industry."
Dima Wannous's The Frightened
"There is ultimately one kind of fear: The fear of fear. The psychological depths of fear and anxiety brilliantly explored in a novel set in contemporary Syria."
Habib Selmi's Smile, You're in Tunisia!
"A refreshing and intimate look into Tunisia's recent social transformation. Selmi's subtle and modern writing provides a sharp insight into human nature."
Khaled Khalifa's Death is Hard Work
"In a divided Syria, Belbol needs to transport his father's corpse from Damascus to Aleppo. The normally 4 hours long journey will extend over a 3 days adventure."
Sinan Antoon Index
"The story of a novel that cannot be written. A New York based Iraqi literature professor is overwhelmed by the extent of the destruction of his homeland. Antoon's fourth novel has been hailed as his best so far."