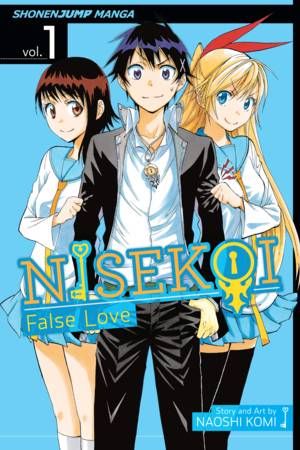 VIZ Media is having a big digital manga sale right in time to fill up your reader for the holidays. If you've got their manga app, you can get loads of comics at a reduced price, which is great.
In case you've been looking to dive into Japanese comics, and I think your holiday break is a great time for it, might I make a few suggestions: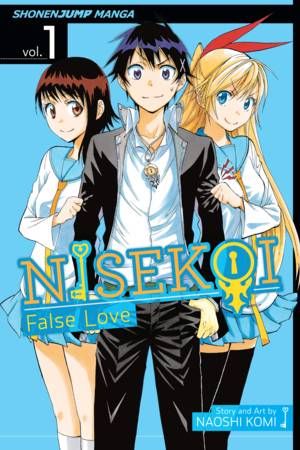 Nisekoi (False Love) by Naoshi Komi follows the story of Chitoge and Raku, who are the kids of two prominent gangster leaders (and rivals). In order to make a sort of peace with each other, the gangsters set the two up in a fake love match to fool their subordinates. I was pretty hooked when I first started reading this series – it's pretty funny! Check it out if you're into a bit of humor, school life, romance, and a bit of action all mashed up.
Kimi ni Todoke (From Me to You) by Karuho Shiina is a sweet story with a super slow romance. Sawako doesn't really have any friends because her looks scare off her classmates and she's too shy to do anything about it. For serious, they call her Sadako like the girl from The Ring, and it just stuck. The most popular boy in class makes friends with her one day though, and everything changes. This is a great book if you like to read about teen relationships (not just romantic ones, but equally important: friendships). She makes some great friendships as a result of the boy's kindness, and a few enemies (or frenemies?) because of his popularity.
If action/horror/sci-fi/etc are more your style, consider Deadman Wonderland by Jinsei Kataoka and Kazuma Kondou. It's about a kid who has seemingly led a normal life until the "Red Man" (the name has to do with the outfit and all the blood and stuff, before anyone makes any assumptions) comes and slaughters his entire class. He's sentenced to death and is put in prison for the crime, where he must fight for his life while he seeks out the Red Man so he can clear his name.
Toriko by Mitsutoshi Shimabukuro is another fun one if you're a fan of action. Maybe just don't be hungry while reading, though, because Toriko's mission is to hunt down all the world's best ingredients for awesome gourmet food. He hunts and fights delicious animals to add to his menu, and sometimes even the competition: the Gourmet Corps who are out to take over the whole world's food supply. This series is, in a word, hilarious.
Continuing on the vein of funny manga, I'd like to suggest Ouran High School Host Club by Hatori Bisco. This story kind of pokes at the tropes that are seen often in the world of manga, particularly the shoujo area (comics aimed at girls) and is actually super self-aware, sometimes breaking the fourth wall. In this one, it's a girl, called Haruhi, who stumbles into her school's "host club," a place where a group of boys entertain the girls of their high class academy as hosts. The thing with Haruhi though, is most of them didn't know she was a girl at first, and they rope her into becoming one of them when she accidentally breaks an expensive vase. And thus, a funny (but at times dramatic and romantic) reverse-harem is born. The big dilemma for the main character is that she's poor (on scholarship to attend Ouran High) and all her classmates, including the boys of the Host Club, are super-rich; very much a case of shifting perspectives. This series, more than anything, focuses on the relationships between the characters.
And finally, my last recommendation for folks who like sweet stories but with a slow pace, is Honey and Clover by Chica Umino. This is a slice-of-life sort of drama about a group of college kids and what they're all going through. The main characters are pretty much artsy types, or architects, and at various stages of accomplishment. Their relationships with each other are, at times, really complicated. Slice-of-life is one of my favorite genres, because I feel like rather than soaking in a story with a beginning, middle, and an end, I'm peeking in at just one stage of a much bigger story. If that's your sort of thing, consider this one. This is a Shoujo Beat title, so consider that there's a particular kind of audience in mind, but I honestly think this title has a wider appeal.