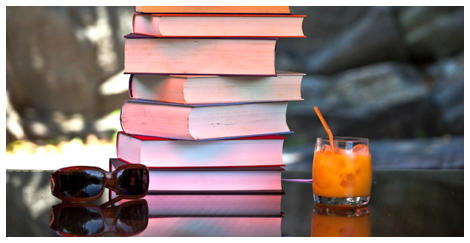 This content contains affiliate links. When you buy through these links, we may earn an affiliate commission.
As a kid I read a lot of comic strips—Archie and Calvin and Hobbes were my faves—but it's only been the last five years that I've come to think of myself as a comics reader. So I understand when customers (I'm a bookseller) and friends tell me they're not really into comics. But I also know that they are missing out on some truly wonderful reads by discounting a whole form. Inevitably—whether asked for or not—I recommend them a comic I think they may enjoy. I can't help myself! It's a professional hazard. The need to turn "regular" readers into comics readers is so great that I'm turning to the internet with suggestions of gateway comics. If you haven't yet picked up a comic, or you have a friend you're trying to turn, here is (a short and woefully incomplete) list of some of my favorite gateway comics.
Understanding Comics by Scott McCloud
Comics are not an easy form to read. Your brain needs to read the words and the images and then fuse them into an understanding of the whole. Plus, if you've never read a comic before, you may not even know which panel or word bubble to look at first. Understanding Comics is funny and fascinating, and a wonderful introduction to the limitless possibilities of the form. And it's presented in comic book form. Because of course.
Fun Home by Alison Bechdel
This is my go-to recommendation for anyone who loves books but has never picked up a comic—English majors, listen up. Bechdel's graphic memoir is a coming out and coming-of-age story, an exploration of a difficult father-daughter relationship, and it's so good they turned it into a musical. It's very wordy and has clean, straightforward lines, so even if you've never read a single comic or comic strip, you won't feel too out of your element. Plus it is chock full of literary allusions. Do you know how Bechdel dealt with the realization she was a lesbian? She headed straight to the bookstore/library. Seriously, this was like catnip for my English major-self. If you like Fun Home, Bechdel has a second memoir Are You My Mother, and her Dykes to Watch Out For strips have been collected in an essential edition—both are worth a read.
Saga by Brian K Vaughan and Fiona Staples
Do you like stories of love, war, and family? Stories with ghosts and monsters? Spaceships?! Saga literally has it all. What began as comic about two star-crossed lovers fighting for their lives and the life of their child has unfolded into an epic tale with a multitude of characters and arcs. And I hear you saying, wait, this sounds complicated, not like a gateway comic at all. I hear that. But you might just have to trust me on this one. The story is so gripping, the art so gorgeous, that you'll simply lose yourself in it, forgetting your comic book qualms. If you like Saga, check out Joyride by Marcus To, Jackson Lanzing, and Collin Kelly—rebel girl steals a space ship and explores the universe.
Nimona by Noelle Stevenson
Perhaps fantasy is your genre of choice—knights, dragons, and science fairs? Sorry, I mean faires. Not only does Nimona have all this and a shapeshifting titular character, but it also demands the reader question the very nature of good and evil. And it won the National Book Award—smart people agree this book is worth your time and brain space. Plus, did I mention the shapeshifting? If you like Nimona, you're sure to enjoy Stevenson's work on Lumberjanes—about a five best friends attending a badass girl scout-style summer camp and fighting mythical beasts.
Ms. Marvel by G Willow Wilson
Ok, so you like superheroes—with all their BANGs and POWs and clear examples of good and evil—but who can keep up with a character that's more than fifty years old and has about as many different arcs and timelines? Ms. Marvel has all the superhero goodness without the worry of continuity confusion. Though not a totally new hero, G Willow Wilson's Ms Marvel is an origin story, and thus an easy intro to the superhero genre. And that's not even its main selling point. Kamala Khan is an inspiring hero for all ages and backgrounds—plus she's a total nerd. Wilson deals with modern issues—like gentrification and cyber-harassment—in a way that is funny, thoughtful, and accessible. And a ton of other superheroes make—often hilarious—cameos. If you like Ms. Marvel you'll probably enjoy The Unbeatable Squirrel Girl by Ryan North and Erica Henderson and Moon Girl and Devil Dinosaur by Amy Reeder, Brandon Montclare, Natacha Bustos—two recently rebooted superheroes with fresh arcs and new perspectives.
This One Summer by Jillian and Mariko Tamaki
A lot of the comics on this list are all about action and adventure. This One Summer is much quieter, with a lovely, calm blue palette to match. It's about that awkward time between childhood and young adulthood where nothing, including your own skin, seems to fit quite right. This One Summer is perfect for the reader who loves a thoughtful story they can really sink into. If you like This One Summer, Skim is another awkward teen coming-of-age graphic novel by the Tamaki's I highly recommend.
These are only a few comics that helped me become a comics reader. There are so many more out there. I would love to hear about your early experiences with comics and the books you recommend to your friends who aren't sold on the genre (yet).