Comics Newsletter
6 Fiction and Nonfiction Books You Should Read By Comic Book Writers
This content contains affiliate links. When you buy through these links, we may earn an affiliate commission.
I love it when two separate interest paths in my live converge. For example, several years ago Roxane Gay posted a year end recap of books she had read and gave a shout out to the comic Ms. Marvel. At the time, I remember thinking how awesome it was that a prose writer whom I admired had discovered a comic book writer (G. Willow Wilson) whose work I also loved. I had a little fangirl fantasy about a series of emails between the two, filled with mutual admiration and book talk (Don't judge me, I fantasize about what I want). Anyway, I was reminded recently that so many of my favorite comic book writers are multi-dimensional, multi-genre badasses. Maybe you already knew that the following writers have prose works, and you've been meaning to get around to reading them. Consider this your push to do so.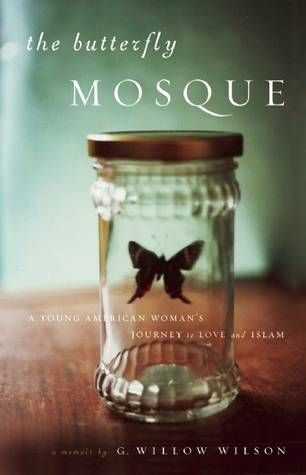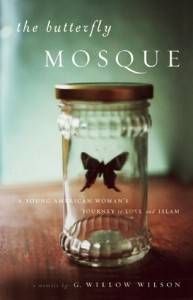 The Butterfly Mosque: A Young American Woman's Journey to Love and Islam by G. Willow Wilson
This might be the most thought provoking book I've read in the last few years. I go back to it often. I had very little knowledge or understanding of Islam prior to reading Wilson's memoir. What I did know came, ironically, from the comic book Ms. Marvel, which Wilson also writes. I think what struck such a chord for me with The Butterfly Mosque was that Willow Wilson could have been any of the girls I knew in college. I understood where she started, and could easily follow her on her journey. It's a love story, both for the man she met and married, and for the religion in which she found a home.

Alpha by Greg Rucka
I've been a fan of Greg Rucka's writing for a large chunk of my life. With comics like Wonder Woman, Batwoman: Elegy, Lazarus, and Queen & Country to his credit it's hard not to be. I've also read his novelizations of both No Man's Land and Star Wars, and enjoyed them. Alpha is something else. It's a thriller along the lines of Lee Child and Robert Ludlum. Imagine if Jack Reacher had to defend Disney World. Yep, that's Alpha. And it's awesome. Rucka's ability to communicate the intricacies of an action scene sells this book.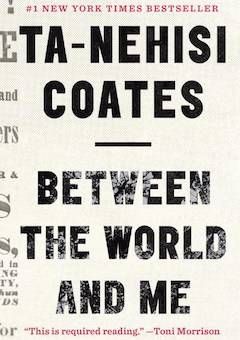 Between the World and Me by Ta-Nehisi Coates
I knew the name Ta-Nehisi Coates before I ever read any of his work. My wife is a gender scholar whose work intersects with race, class, and masculinity. Suffice it to say, Coates is named in our house often. Which is why I was intrigued when he began writing Black Panther last year, and decided to add it to my pull list. His run has been nothing short of ground breaking, and I continue to anticipate and devour each issue. As much of a fan I was knowing Coates by journalistic reputation and comic book prowess, it pales in comparison to how much adoration I have for him after having read Between the World and Me. I feel smarter. His words strike within me a desire to bring about change, to build community, to be better.
Heartsick by Chelsea Cain
I hate to admit it, but I had no idea who Chelsea Cain was before her run on Mockingbird. I was missing out. Big time. Heartsick is the first book in a six book series revolving around detective Archie Sheridan and Gretchen Lowell, the serial killer who kidnapped and tortured him. Buckle up, because there is some serious fucked up shit in these pages. I love a good thriller, but this book spent quite a bit of time in the freezer, if you know what I mean (and if you don't, go watch an episode of Friends).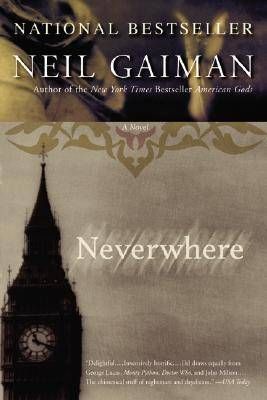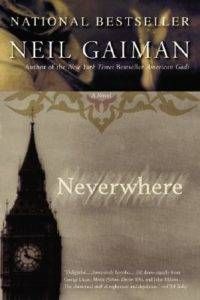 Neverwhere by Neil Gaiman
Sometimes an author is so good at building a world that it's hard to come to terms with the fact that it truly doesn't exist. This has happened to me twice as a reader – with J.K. Rowling's Harry Potter Universe and with Neil Gaiman's Neverwhere. I had torn through the Sandman graphic novels back in my Barnes & Noble days and loved them, but the world of London Below with Richard, and Lady Door, and (oh my god) Hunter, grabbed me by the imagination and refused to let go. The BBC also created a radio play of it and it's brilliant.
Bad Feminist by Roxane Gay
Is it totally cheating that I put this book on the list if I in no way discovered Roxane Gay through her work in comics? Too bad, it's my list. Scholar, author, and all around awesome woman, Roxane Gay is my literary hero. You should be reading more by her. We all should. Her work on Black Panther: World of Wakanda gave me a lesbian love story in a big 2 comic that is nuanced, heart wrenching, and beautiful. That alone makes me sing her praises, but Gay's prose work is so strong and powerful. She is literally changing lives out there with her words.
Save