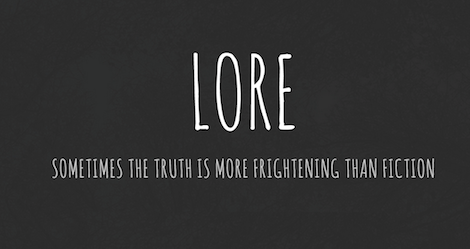 Horror
6 Creepy Books for Fans of the Lore Podcast
This content contains affiliate links. When you buy through these links, we may earn an affiliate commission.
Last week, Aaron Mahnke, the creator of the spooky mega-hit podcast, Lore, announced a book deal with Del Rey Books that will bring his creepy tales of folklore and superstition to fans in print form. If you haven't already experienced the joy of having Lore in your ears, you need to stop reading and listen to every episode right now. Go on. I'll wait.
Lore is like a dream come true for fans of horror, mythology, and weird history. Each 20-25 minute episode focuses on a particular myth, creature, ghost story, or historical event, and is backed up by solid research, eerie piano music, and Mahnke's hypnotic narration. But the episodes aren't just about a particular legend or mythological creature. At its heart, Lore is about how folklore, legend, and fear shape our cultures and the way we experience the world. It's fascinating, it's spectacularly creepy, and it's impossible to listen to just one episode at a time.
In celebration of the pending book deal, I put together a short reading list for fans of Lore, and as a bonus, I'm also including three of my favorite episodes if you're looking for a good place to start listening.
The Good House – Tananarive Due
The main story follows Angela Toussaint, who is trying to cope with the suicide of her teenage son, Corey, two years previously. His death occurred in Angela's grandmother's old house (the Good House), a house that the townspeople claim is protected by voodoo magic. Now, the Good House is being sold, and Angela makes a special trip out to the house to make sure that she truly wants to sell it. But her arrival sets some peculiar and disturbing events into motion. She discovers that several townspeople have committed murder and/or suicide over the last couple years, and the longer she stays at the house, the more she realizes that the supernatural presence in the house – as well as her son's death – is tied to her grandmother's voodoo legacy and an exorcism performed decades ago. The story takes the concept of the haunted house and infuses it with African mythology, voodoo, and a rich and meaningful family history.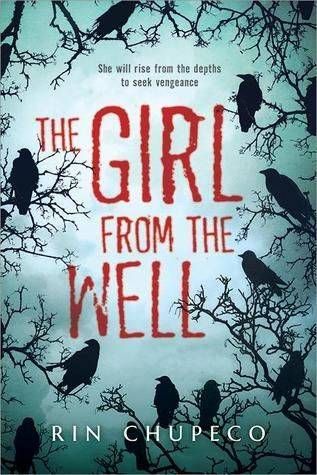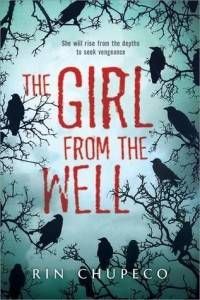 The Girl From the Well – Rin Chupeco
If you're a fan of Japanese horror a la The Ring, you'll definitely want to give this YA novel a read. The story is narrated by Okiku, a Japanese spirit who roams the streets, killing child murderers like the one who dumped her body down a well three hundred years ago. But the story itself revolves around Tark, a teenage boy with bizarre tattoos who unknowingly catches Okiku's attention, and who seems to have something…else attached to him. It's a creepy, atmospheric take on Japanese folklore, exorcisms, and ghost stories.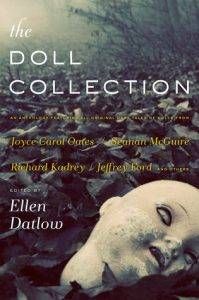 The Doll Collection – Ellen Datlow (ed.)
If you enjoy creepy doll stories but are less fond of tired cliches, this short story anthology was made for you. Celebrated horror editor Ellen Datlow brings an eclectic group of authors together, including Joyce Carol Oates, Stephen Graham Jones, Seanan McGuire, and Carrie Vaughn, to create their own unique version of the "creepy doll" story. Some are bizarre, some are sad, some are terrifying, but they're all fascinating.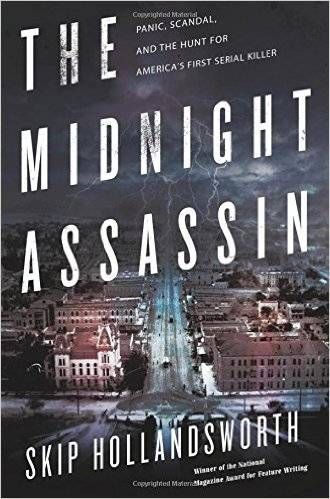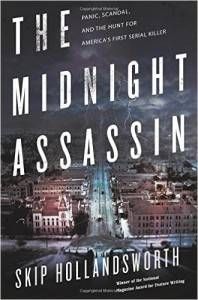 The Midnight Assassin: Panic, Scandal, and the Hunt for America's First Serial Killer – Skip Hollandsworth
In the late 1800s, Austin, Texas was terrorized by an unknown serial killer who brutally murdered women (many of whom were African American) before vanishing for good. During that time, the city was rocked by scandal, chaos, and the false arrests of over a dozen men as city officials tried to capture the elusive murderer. And to make this story even more bizarre, there are some people who speculate that the Midnight Assassin went overseas to England, where he made a new name for himself as Jack the Ripper…If you enjoy historical true crime like Devil in the White City, this book is right up your alley.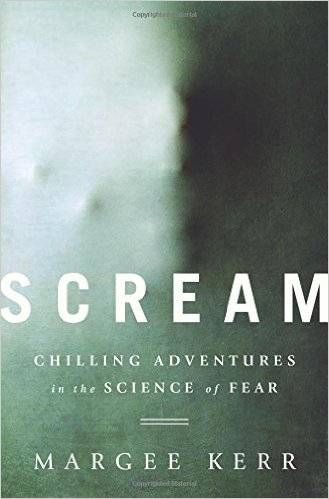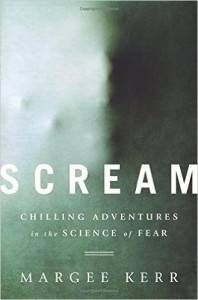 Scream: Chilling Adventures in the Science of Fear – Margee Kerr
Whether we're talking about horror movies, haunted houses, or roller coasters, there's a large group of people who find fear to be extremely enjoyable. But what makes certain scary experiences enjoyable, and what can we learn about ourselves and our society from studying fear? Margee Kerr is a sociologist who also helps run one of the most popular haunted house attractions in the country, and she travels around the world to study the science of fear – why we seek out thrill-seeking opportunities, and what this fascination really says about us.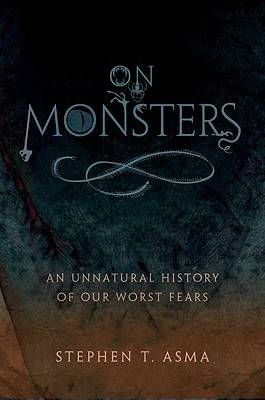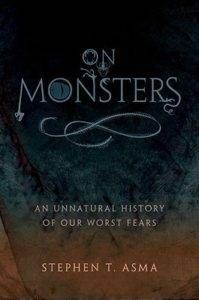 On Monsters: An Unnatural History of Our Worst Fears – Stephen T. Asma
If we're just going by the title, this seems like it would be a comprehensive encyclopedia of historical and cultural monsters. But it's so much more than that. It's an analysis of how our mythological monsters represent the fears and anxieties of a particular era or culture, and how societies have come to terms with these fears. It covers topics like xenophobia, divine judgment, rage, medical advancements, and desire. It's a perfect blend of horror, history, and sociology for nerds like me who look at scary things and wonder what it all means.
Sound interesting? Then you'll definitely want to listen to these episodes of Lore first:
200 lives were lost during the construction of the Hoosac Tunnel in western Massachusetts, and even today, visitors claim that echoes of these deaths still exist deep inside the tunnel.
The story of H.H. Holmes, the infamous serial killer who built a labyrinthine murder castle on the south side of Chicago during the 1893 World's Fair, where multiple young women met their end.
The real-life story of Robert the doll, which seemed to possess a mind of its own…