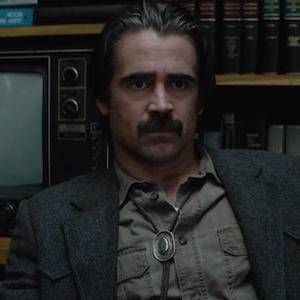 This content contains affiliate links. When you buy through these links, we may earn an affiliate commission.
In case you missed it, the teaser for the second season of True Detective hit the internet recently. As a huge fan of the first season, I lost my everloving mind. While the first season took place in the Deep South and was oozing with eeriness, this season seems to have a different feel. Taking place in Los Angeles, it looks grittier and has a bigger, star-studded cast, though don't take my word for it. Give the preview a watch. I'll wait.
[youtube]https://www.youtube.com/watch?v=4OfU7CGY5DQ[/youtube]
Now, June 21st is still over two months away and some of us were not blessed with the virtue of patience. Hopefully, these reading recs will help pass the time and get you primed and ready for Colin Farrell's bolo tie.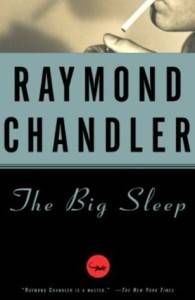 The Big Sleep by Raymond Chandler
I suggest starting off with a throwback in the hard-boiled crime genre. It's also a quick read, in my opinion. Set in L.A., private investigator Phillip Marlowe finds himself entrenched in secrets of the wealthy and famous. Salacious gossip, conspiracy, and blackmail all add to Marlowe's troubles as he tries to untangle an extortion plot tied to a rich man and his two troublesome daughters. And, if you like a bit of trivia in your book recommendations, The Big Lebowski is a modern adaptation of The Big Sleep, though it's certainly not a substitute for reading the book.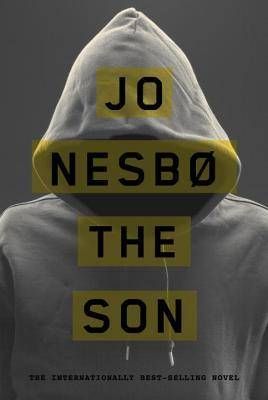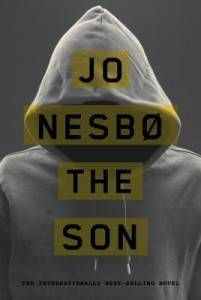 The Son by Jo Nesbø
Though it's not set in sunny California, you'd be hard-pressed to find a character in The Son who's not corrupt as all get out. Prison staff, lawyers, and cops all become wrapped up in various dirty dealings. And, when the main character finally escapes his prison cell, you can bet he's out for revenge. I'm a sucker for all sorts of moral ambiguity, which is why I probably enjoyed the debut of True Detective so much. No one was pure and I have a feeling the second season will follow suit.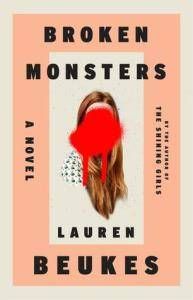 Broken Monsters by Lauren Beukes
For those who aren't quite ready to let go of the creepiness of season one's Yellow King, Broken Monsters has a villain that'll remind fans why they were so enthralled with the series in the first place. With a touch of the supernatural, each character has their own place in the story and their own motivations all align in one stunning, and surprising, finish. I know the book left me with a startling WTF feeling that lingered for days.
Stray Bullets by David Lapham
Suggested by Rioter Jessica, Stray Bullets has plenty of story arcs to choose from, but all contain a large cast of characters and plenty of crime and conspiracy to go around. Don't expect a pick-me-up with these stories though, as many deal with the stark consequences of living in a world so enveloped in crime. The black and white illustrations only add to the macabre inevitability of violence and death each character faces.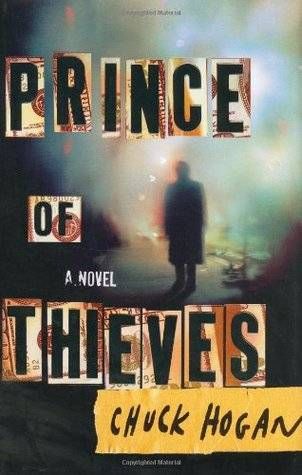 Prince of Thieves by Chuck Hogan
Admittedly, I will watch and read any Boston crime story. Before relocating to Boston, I binged on The Departed, Gone Baby Gone, and The Town, the last of which is a film adaptation of this book. After a bank robbery, friendships turn to rivalries when one man gets too close to the very same woman who could send them all to prison. The main character, Doug, is unable to escape his roots, endlessly living in a cycle of petty crime that he can't seem to get himself out of, and with an FBI agent tracking the group of thieves through the streets of Boston, the plot's pace becomes frantic and addicting.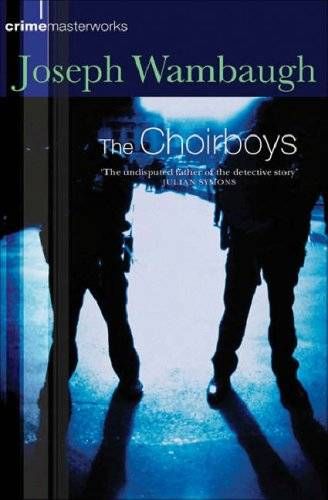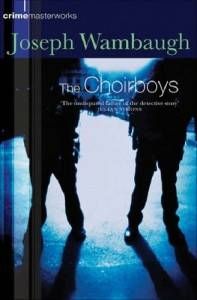 The Choirboys by Joseph Wambaugh
Suggested by Rioter Liberty, The Choirboys follows a group of young police officers in Los Angeles, examining how the lines can start to blur between protector and criminal. It's hard to decide whether the officers get into more trouble while they're on duty or off duty. However, they each must deal with their own sets of issues and insecurities, meeting up to drink and carouse in a local park after hours. Steeped in Wambaugh's brand of dark humor, readers may find it difficult to be wholly disgusted or wholly sympathetic to the book's characters.
Six books will hopefully provide plenty of entertainment in the interim between now and the end of June, but I know some of you are voracious readers. Feel free to leave some more recommendations in the comments for those who are itching for more.
____________________
Did you know that Book Riot has a YouTube channel? We do. It's new and we are having fun with it. Check it out here.