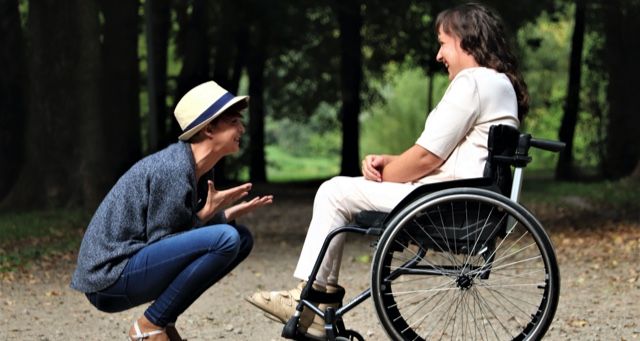 Sponsored
6 Anthologies Written By, For, and About Disabled People: The List List #383
The List List, a weekly roundup of the best bookish lists, is sponsored by Book Riot's new literary fiction podcast Novel Gazing.
Novel Gazing is your destination for all things literary fiction, bringing you news from the world of fiction, and recommendations for under the radar reads, works in translation, buzzy books, and more. Stay in the know, expand your TBR and your view of literary fiction, and, of course, have some laughs with hosts Mary Kay McBrayer and Louise Johnson. Novel Gazing is a biweekly show available wherever you get your podcasts–go listen to episode one now!
---
at The Beat: 2000 AD graphic novels unveiled for 2020!
at Brightly: The Most-Anticipated Middle Grade & Chapter Books of 2020
at Bustle: Harry & Meghan's Royal Departure & The 6 Books To Read To Understand It
at BuzzFeed: 14 Poetry Books You Should Add To Your 2020 Reading List
at Crime Reads: January's Best Debut Crime Fiction
at Electric Lit: 6 Anthologies Written By, For, and About Disabled People
at Epic Reads: 17 Books to Read After Being Emotionally Devastated by 'Little Women'
at Get Literary: 6 Books to Investigate if You Love the Stumptown TV Show
at Popsugar: 15 Books to Give Your Best Friend Now That Winter Weather Has Set In
at Remezcla: 6 Books by Latinos to Get You Inspired & Replenished in 2020
at Riveted: Books to Read If You Miss Your Favorite TV Show
at Tor.com: Five SF Works to Read If You've Ever Played Traveller