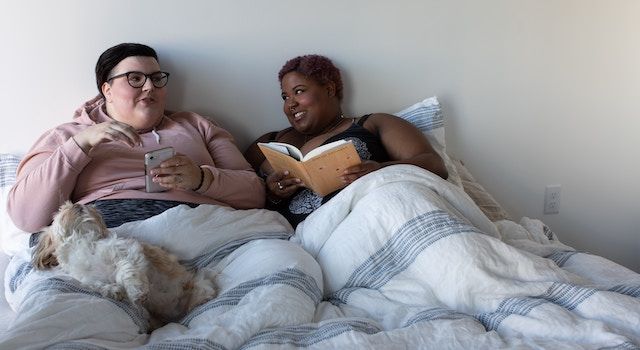 Critical Linking
55 of the Best 2019 LGBTQ Books: Critical Linking, December 11, 2019
Critical Linking, a daily roundup of the most interesting bookish links from around the web is sponsored by Flatiron Books.

---
"I hope you're ready to have your to-read list exploded! Here are 55 of the best LGBTQ books published in 2019. Below are gorgeous graphic memoirs, epic fantasy tales, twisty thrillers, swoony romances, exceptional essay collections, and more!'
---
"This year, the White House continues its theme of horrifying holiday decor by imitating a hallway from The Shining. This follows the infamous 2018 hallway of blood-red trees, suggesting that the visitor has somehow wandered into a carnivorous forest. What ordinary citizens don't know, however, is that this is part of a deliberate strategy! The White House is reviving the old tradition of telling spooky stories around Christmas, albeit through the medium of pine trees and strange ornaments. We've managed to get our hands on some proposals for next year's decor."
If you're looking for horror this Christmas.
---
"As if we didn't have enough Harry Potter accessories, a new jewelry collection has dropped that seems worth a bunch of galleons. After collaborating with Disney for their Lion King, Aladdin, and other themed collections, Pandora took a train to Hogwarts to satisfy all the Potterheads who love bling.
The Harry Potter x Pandora collection features a total of 12 hand-finished products, including charms, pendants, and a bracelet—each piece inspired by the characters and symbols seen in the Harry Potter films. All four Hogwarts houses will be represented, so all fans will find something to love."
Jewelry and Harry Potter fans rejoice just in time to put on your holiday wish list.