Pop Culture
53 More Bookish Movies and TV Shows Streaming on Netflix
This content contains affiliate links. When you buy through these links, we may earn an affiliate commission.
It's been a year since I did a roundup of 60 bookish films streaming on Netflix which means it's time for an update. While some of the items from the previous list are still streaming there's a lot of new content. This obviously isn't a comprehensive list of all adapted work–it would have scrolled for-EV-er–but here's 53 more bookish movies and TV shows streaming on Netflix for all us adaptation lovers.
Family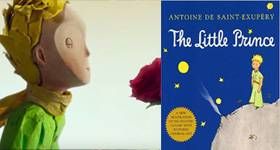 The Little Prince (2015/ Rachel McAdams, Jeff Bridges, Paul Rudd): Beautiful 3D animation based on the same titled French novella by Antoine de Saint-Exupery. Fun fact: Orson Welles wanted to adapt it and even wrote a screenplay.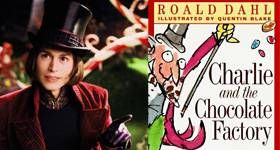 Charlie and the Chocolate Factory (2005/ Johnny Depp, Freddie Highmore): Tim Burton's adaptation of the boy who wins the golden ticket and gets to tour the chocolate factory based on Roald Dahl's children's book.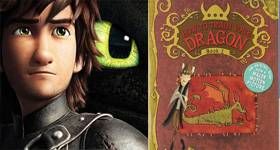 How to Train Your Dragon 2 ( 2014/ Cate Blanchett, Jay Baruchel, Gerard Butler): Toothless and Hiccup are back with a new adventure based on Cressida Cowell's series.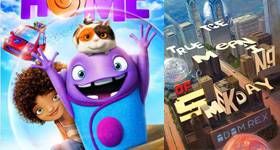 Home (2015/ Rihanna, Jim Parsons, Jennifer Lopez, Steve Martin): Dreamworks loosely based adaptation of Adam Rex's The True Meaning of Smekday follows Tip, a human girl, and the alien Oh that she's just met who is on the run from his fellow Boovs.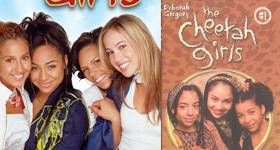 The Cheetah Girls (2003/ Raven-Simoné, Adrienne Bailon, Kiely Williams): Set in New York City four friends face the challenges of making it in the music industry. Based on Deborah Gregory's series.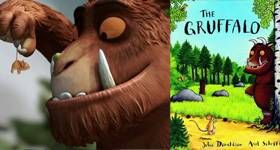 The Gruffalo (2009/ Helena Bonham Carter, James Corden, Tom Wilkinson): Animated film based on Julia Donaldson and Axel Scheffler's picture book about a clever mouse that invents a monster and soon finds himself face-to-face with said monster.
Magic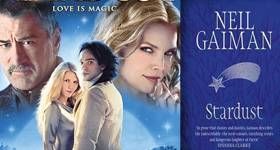 Stardust (2007/ Claire Danes, Michelle Pfeiffer, Robert De Niro): Adapted from Neil Gaiman's novel, Tristan seeks to find a fallen star in order to win his true love's heart. Turns out the fallen star is in human form.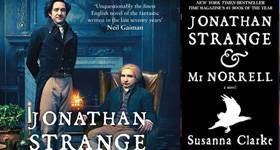 Jonathan Strange & Mr Norrell (2015/ Eddie Marsan, Bertie Carvel, Marc Warren): Seven part BBC miniseries set in 1800's England where two very different magicians battle. Based on Susanna Clarke's debut novel.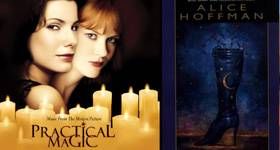 Practical Magic (1998/ Sandra Bullock, Nicole Kidman, Stockard Channing): Adapted from Alice Hoffman's novel, witch sisters must finally learn to use the magic they've avoided throughout their lives in order to end an ancient curse.
Horror
Sleepy Hollow (1999/ Christina Ricci, Johnny Depp, Miranda Richardson): Another Tim Burton book adaptation–Washington Irving's The Legend of Sleepy Hollow–this time starring Depp as Ichabod Crane.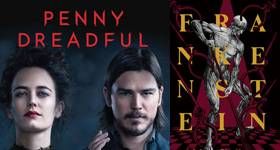 Penny Dreadful (2015/ Eva Green, Josh Hartnett, Timothy Dalton): With a title referring to the 19th century "zines" and characters like Dorian Gray and Frankenstein and his monster this Showtime show is all kinds of bookish.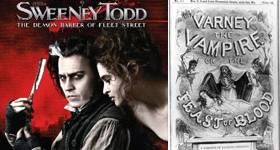 Sweeney Todd (2007/ Johnny Depp, Helena Bonham Carter, Alan Rickman): Tim Burton and Depp again! This time with a Victorian barber serial killer based on a character originally created for Edward Lloyd's penny dreadful "zines."
Comedy / Romantic Comedy / Dark Comedy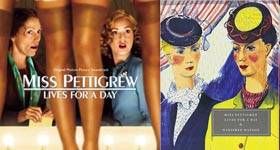 Miss Pettigrew Lives for a Day (Frances McDormand, Amy Adams, Lee Pace): Unable to keep any nanny job Miss Pettigrew steals someone else's not realizing the job is for a "social secretary." Based on Winifred Watson's same titled novel.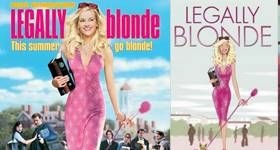 Legally Blonde (2001/ Reese Witherspoon, Selma Blair, Luke Wilson): Sorority queen Elle Woods decides to go to Harvard Law to prove to her ex-boyfriend that they should be together. Based on Amanda Brown's novel.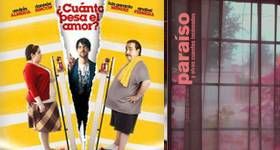 Paraíso/Paradise (2013/ Andrés Almeida, Daniela Rincón, Camila Selser): Adapted from a short story by Julieta Arevalo, a marriage is tested when one joins a weight loss group.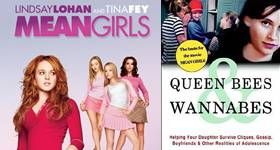 Mean Girls (2004/ Lindsay Lohan, Rachel McAdams, Tina Fey): New girl at school quickly finds herself in the popular clique which creates problems and tests her own character. Inspired by Rosalind Wiseman's self-help book Queen Bees and Wannabe.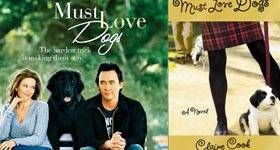 Must Love Dogs (2005/ Diane Lane, John Cusack, Elizabeth Perkins): Adapted from Claire Cook's novel, a divorcee's sister signs her up for online dating.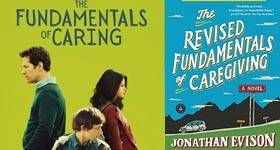 The Fundamentals of Caring (2016/ Paul Rudd, Craig Roberts, Selena Gomez): A caregiver and a teen with Duchenne muscular dystrophy go on a road trip. Adapted from Jonathan Evison's novel.
Award Winners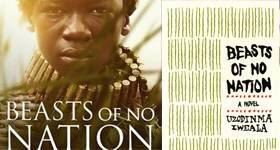 Beasts of No Nation (2015/ Idris Elba, Abraham Attah, Kurt Egyiawan): Based on Uzodinma Iweala's novel, a West African boy is trained by a warlord to be a child soldier.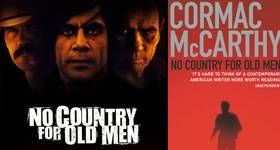 No Country for Old Men (2007/ Javier Bardem, Josh Brolin, Tommy Lee Jones): Cormac McCarthy's novel was adapted by the Coen brothers into this violent film that follows a hunter being pursued by a hit man.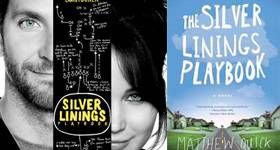 Silver Linings Playbook (2012/ Jennifer Lawrence, Bradley Cooper, Robert De Niro): A man determined to get his wife back and a struggling widow's paths cross. Based on the novel by Matthew Quick.
Dramas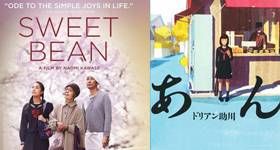 Sweet Bean (2015/ Kirin Kiki, Masatoshi Nagase, Kyara Uchida): A 76-year-old woman with a secret is hired by a man paying for his past sins, and debt, to make dorayaki. Based on a novel by Durian Sukegawa.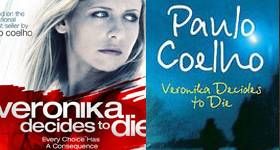 Veronika Decides to Die (2009/ Sarah Michelle Gellar, Melissa Leo, Jonathan Tucker): Based on Paulo Coelho's novel, a young woman decides to end her life but instead finds herself in a mental hospital.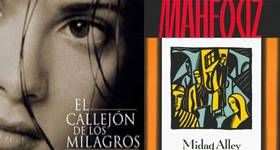 El Callejón de los Milagros/The Alley of Miracles (1995/ Salma Hayek, Ernesto Gómez Cruz, Maria Rojo): Based on the Egyptian novel Midaq Alley, the movie is instead set in Mexico City and follows three neighbors through four connected vignettes.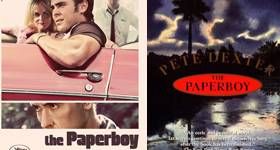 The Paperboy (2012/ Nicole Kidman, Zac Efron, Matthew McConaughey): Based on Pete Dexter's novel, a reporter returns to his hometown to write about a death row inmate he thinks was wrongly convicted in 1960's Florida.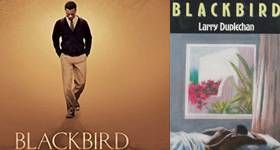 Blackbird (2014/ Mo'Nique, Isaiah Washington, Julian Walker): A gay teen growing up in a small, conservative, religious Southern town based on Larry Duplechan's novel.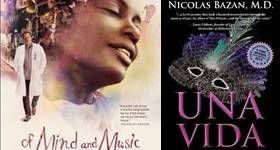 Of Mind and Music (2015/ Aunjanue Ellis, Joaquim de Almeida, Bill Cobbs): Adapted from Nicolas Bazan's Una Vida: A Fable of Music and the Mind, a neuroscientist is grieving his mother's death and ends up meeting a singer suffering the same disease.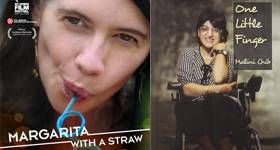 Margarita, With a Straw (2014/ Kalki Koechlin, Revathy, Sayani Gupta): An Indian woman with cerebral palsy moves to New York to attend NYU. The movie was inspired by the creator's cousin Malini Chib who wrote an autobiography: One Little Finger. (So I'm counting it!)
Based on True Stories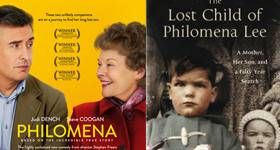 Philomena (2013/ Judi Dench, Steve Coogan, Michelle Fairley): An Irishwoman and a journalist try to find the son she was forced to place for adoption, based on Martin Sixsmith's biography.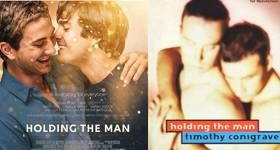 Holding the Man (2015/ Ryan Corr, Craig Stott, Kerry Fox): Based on Timothy Conigrave's memoir, beginning in 1970's Melbourne where Tim and John fall in love and refuse to be separated.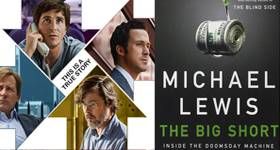 The Big Short (2015/ Ryan Gosling, Steve Carell, Christian Bale): Based on Michael Lewis' same titled non-fiction book about "four outsiders in the world of high-finance who predict the credit and housing bubble collapse before anyone else."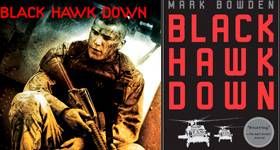 Black Hawk Down (2001/ Josh Hartnett, Ewan McGregor, Tom Sizemore) Based on Mark Bowden's non-fiction book that recounts the night U.S. soldiers were dropped into Somalia to abduct a warlord's lieutenants.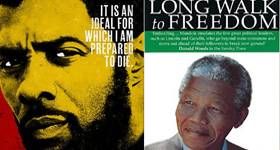 Mandela: A Long Walk To Freedom (2013/ Idris Elba, Naomie Harris, Tony Kgoroge): Nelson Mandela's fight against racism and political oppression in South Africa based on his autobiography.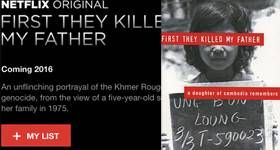 First They Killed My Father (Listed to release in 2016/ Directed by Angelina Jolie): Based on human rights activist Loung Ung's memoir who survived the Pol Pot's Khmer Rouge army.
Mystery/Crime/Thrillers
Thorne: Sleepyhead and Thorne: Scaredy Cat (2010/ David Morrissey, Eddie Marsan, Sandra Oh): The first two books in the Tom Thorne series by Mark Billingham adapted into serials that find DI Tom Thorne chasing after serial killers.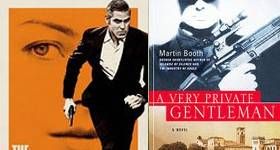 The American (2010/ George Clooney, Violante Placido, Thekla Reuten): Based on Martin Booth's A Very Private Gentlemen, Clooney plays an assassin. Will his assignment in a small Italian town introduce love, the one weakness for all assassins?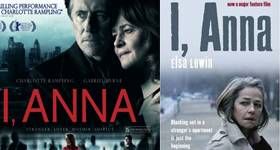 I, Anna (Charlotte Rampling, Gabriel Byrne, Hayley Atwell): Psychological thriller based on Elsa Lewin's novel that follows DCI Reid as he's trying to solve a murder case and also finds himself wrapped up with a mysterious new woman.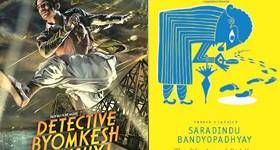 Detective Byomkesh Bakshy! (Sushant Singh Rajput, Anand Tiwari, Swastika Mukherjee): Based on Sharadindu Bandyopadhyay's series, set in 1940's Calcultta where Bakshy starts off trying to find a missing person…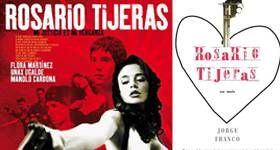 Rosario Tijeras (2005/ Flora Martínez, Unax Ugalde, Manolo Cardona): Set in Colombia, Tijeras is a hit woman working for a drug lord and caught in a love triangle. Based on Jorge Franco's novel.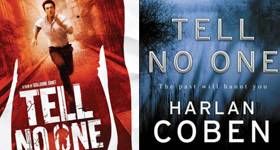 Tell No One (2006/ François Cluzet, Nathalie Baye, Kristin Scott Thomas): Adapted from Harlan Coben's novel, eight years after his wife's murder Alexandre Beck finds himself the suspect of two recent murders…
London Boulevard (2010/ Keira Knightley, Colin Farrell, David Thewlis): An ex-con takes a job with an actress in hopes of turning his life around. Based on Ken Bruel's novel.
TV Shows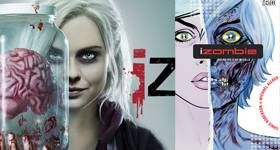 iZombie (2015/ Rose McIver, Malcolm Goodwin, Rahul Kohli): Liv is a zombie working in the morgue, to eat the occasional brain in order to keep her memories, and assisting the police by pretending to be a psychic. Really she just eats the victims brains and then gets to see flashes of their lives. Based on the comic by Chris Roberson and Michael Allred and adapted by Rob Thomas and Diane Ruggiero so think Veronica Mars' zombie cousin.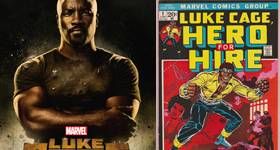 Luke Cage (Sept. 30 / Mike Colter, Mahershala Ali, Alfre Woodard, Simone Missick): After his character's popularity on Jessica Jones it only made sense to give Luke Cage his own show to be the star and hero of. Character created by Archie Goodwin, John Romita, Sr. and George Tuska.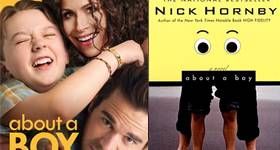 About a Boy (2014/ Minnie Driver, David Walton, Benjamin Stockham): Based on Nick Hornby's novel, an immature man (not Hugh Grant this time) finds himself attempting responsibility when a single mom and her tween son move in next door.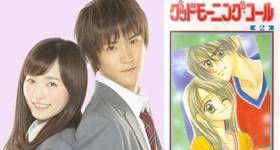 Good Morning Call (2016/ Haruka Fukuhara, Shunya Shiraishi, Dori Sakurada): Adapted from Yue Takasuka's manga, a high school student discovers she'll be sharing her new apartment with the school's heartthrob.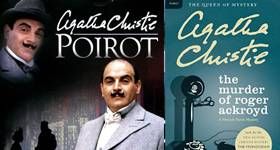 Agatha Christie's Poirot (2013/ David Suchet, Hugh Fraser, Philip Jackson): Detective Hercule Poirot, and trusted sidekicks, solve crimes in this long running British adaptation of Agatha Christie's series.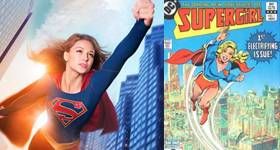 Supergirl (2016/ Melissa Benoist, Calista Flockhart, Mehcad Brooks): Kara Danvers reveals her superpowers to select few friends/family as she decides to use her powers for good. Character created by Curt Swan, Otto Binder, Al Plastino.
Cult Classic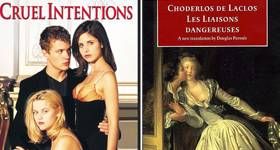 Cruel Intentions (1999/ Reese Witherspoon, Sarah Michelle Gellar, Ryan Phillippe): Roger Kumble wanted Dangerous Liaisons set in high school after having watched Welcome to the Dollhouse. In this dark, modern version step-siblings bet on whether one can seduce a student who has written an article about choosing abstinence.
Valley of the Dolls (1967/ Barbara Parkins, Patty Duke, Paul Burke): Based on Jacqueline Susann's novel, which celebrated its 50th anniversary this year, about three women experiencing success, failure, heartbreak, and addiction in New York City.
The Princess Bride (1987/ Robin Wright, Cary Elwes, Mandy Patinkin): Inconceivable that a book and movie are both awesome! But they are! Rob Reiner adapted William Goldman's book about an annotated book within the book that tells the story of Westley's quest to rescue Buttercup from the evil Prince Humperdinck.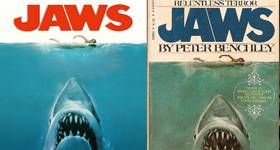 Jaws (1975/ Roy Scheider, Robert Shaw, Richard Dreyfuss): Adapted from Peter Benchley's novel and directed by Steve Spielberg this cult classic created generations of people afraid of the ocean as a great white shark terrorizes the waters around a small island.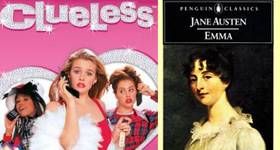 Clueless (1995/ Alicia Silverstone, Stacey Dash, Brittany Murphy, Paul Rudd, Donald Faison): A modern, loosely adapted telling of Jane Austen's Emma follows rich and popular Cher and her high school friends.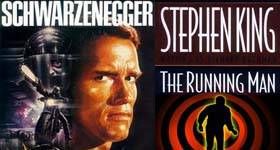 The Running Man (1987/ Arnold Schwarzenegger, Maria Conchita Alonso, Jesse Ventura): Set in a totalitarian future America (2019! EEP we're almost there!) a framed cop must survive a violent game. Based on Stephen King's novel.
Save
Save
Save
Save
Save
Save
Save
Save
Save
Save
Save
Save
Save
Save
Save
Save
Save
Save
Save
Save
Save
Save
Save