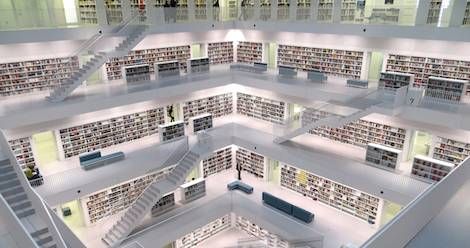 Want some more bookish goodness in your Instagram feed? Follow these bookstores from every state in the Union + D.C.!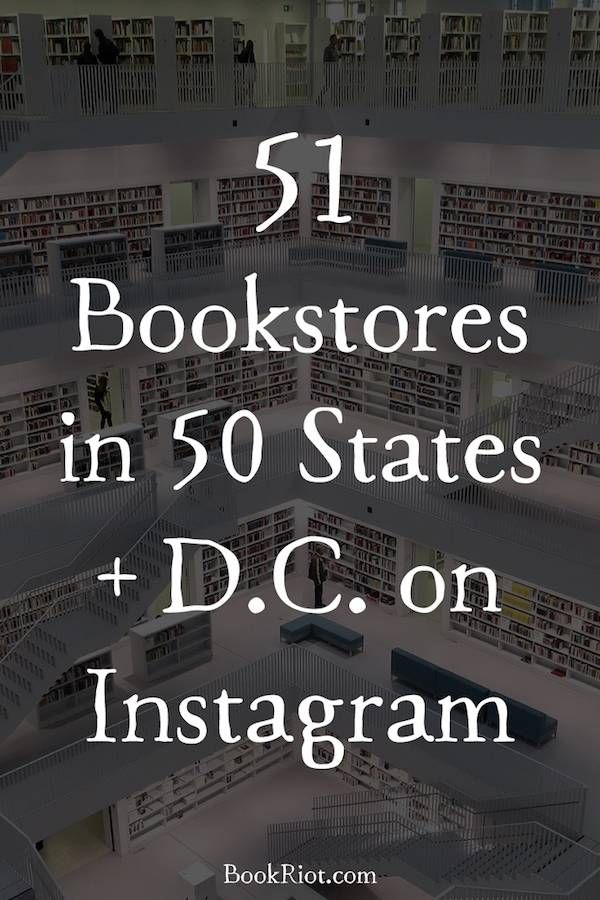 Alabama | Alabama Booksmith
Alaska | Rainy Retreat Books
Arizona | Peregrine Book Company
Arkansas | It's a Mystery Bookstore
California | City Lights Bookstore
Colorado | Boulder Bookstore
Connecticut | Bank Square Books
Delaware | Bethany Beach Books
District of Colombia | Politics & Prose
Florida | Bookmark It
Georgia | Charis Books & More
Hawaii | Big Island BookBuyers
Idaho | Rediscovered Books
Illinois | 57th Street Books
Indiana | Indy Reads Books
Iowa | Plot Twist Bookstore
Kansas | Raven Bookstore
Kentucky | The Wild Fig
Louisiana | Garden District Book Shop
Maine | Longfellow Books
Maryland | The Ivy Bookshop
Massachusetts | Porter Square Books
Michigan | Literati Bookstore
Minnesota | Moon Palace Books
Mississippi | Books & Boards
Missouri | Left Bank Books
Montana | Country Bookshelf
Nebraska | Indigo Bridge Books & Café
Nevada | The Writer's Block
New Hampshire | RiverRun Bookstore
New Jersey | WORD
New Mexico | Bookworks
New York | Strand Bookstore
North Carolina | Quail Ridge Books
North Dakota | Ferguson Books & More
Ohio | The Book Loft
Oklahoma | Full Circle Bookstore
Oregon | Powell's City of Books
Pennsylvania | Nine Stories
Rhode Island | Books on the Square
South Carolina | Blue Bicycle Books
South Dakota | Mitzi's Books
Tennessee | Star Line Books
Texas | BookPeople
Utah | Weller Book Works
Vermont | Phoenix Books
Virginia | Fountain Bookstore
Washington | Elliott Bay Book Company
West Virginia | Four Seasons Books
Wisconsin | A Room of One's Own
Wyoming | Wind City Books
Which ones did we miss? Want to check out all of the best bookstores across the states? Check 'em out here.