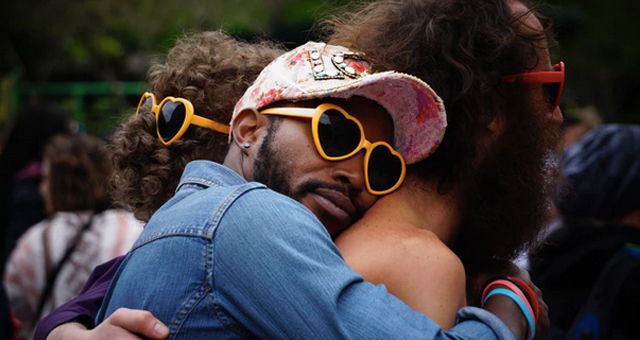 Critical Linking
50 Queer Authors Share The Best LGBTQ Books Of All Time: Critical Linking, June 10, 2019
Critical Linking, a daily roundup of the most interesting bookish links from around the web is sponsored by Libro.fm

---
"This June marks the 50th anniversary of the Stonewall riots, the New York City demonstration that in many ways ignited the modern gay rights movement and exhibited #resistance before there were hashtags. In commemoration, we asked 50 (!) of our favorite LGBTQ writers—from Alison Bechdel and Eileen Myles to David Sedaris and Saeed Jones—to recount the best LGBTQ books that changed their lives. These are the novels, poetry, memoirs, and fiction collections that brought them solace, solidarity, and self-acceptance."
---
"New York City's BookCon, the annual fan convention for readers, is always packed with enthusiastic YA fans. But the enthusiasm for Jenny Han, whose best-selling book To All the Boys I've Loved Before was the source material for Netflix's smash hit movie last summer, is at another level. At this year's convention, when Han sat down for a panel discussion with fellow YA author and Instagram fashion partnership director Eva Chen, the room was overflowing with delighted Jenny Han completists, ready to applaud at the slightest notice.
Over the course of their conversation, Han and Chen covered the importance of consolidating student loans, the way Noah Centineo smells (clean), and how the 2016 election led to the third volume in the To All the Boys trilogy. Highlights from their talk follow, lightly edited for length and clarity."
Which reminds me the sequel movie can't come soon enough!
---
"If you're mad as hell and in the mood for some eye candy, here are ten comic book titles for a weekend of lounging and whispering pow to yourself as you live vicariously through the characters in these comics while pumping yourself up to fight another day. All the comics listed are about women and nonbinary folks kicking ass, because sometimes you just gotta rage."
Recharge them patriarchy fighting batteries with these 10 comics!