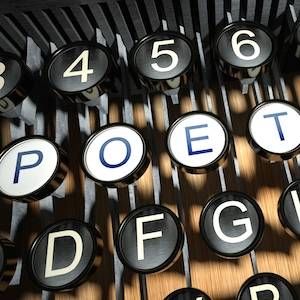 Giveaways
50+ Of Your Favorite Contemporary Poetry Collections
This giveaway is sponsored by Congotronic by Shane Book and Trickster by Randall Potts.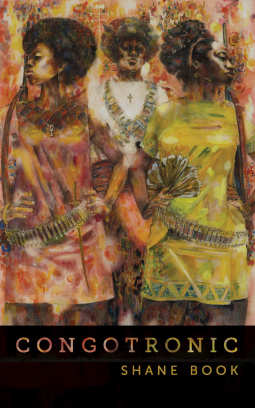 In Book's polyvocal poetry collection, he brandishes a particularly pleasing form of near-nonsense, mixing African folk history, hip-hop lyrics, and meditations on mind and body. . . . If certain passages challenge readers ("I am after after I am because because I am a burst of was"), they always reward with new, unusual experiences of language and meaning. Book blends the fashionable savvy of pop producer Pharrell Williams, the experimental poetics of Adam Fitzgerald (The Late Parade, 2013), and the disorienting strangeness of playwright Sarah Ruhl.—Booklist
Potts writes poems charged with an intense and loving empathy with the living and non-living things of the Earth and the spirit that animates them. His poems are grounded in images and borne aloft by the song of ancient and modern traditions. They are touched by the spirit that moves through the work of Merwin, Trakl, and Tarkovsky, a spirit that endows things with the luminous effects of golden sunlight scattered through leaves, illuminating darkness with hope.—Geoffrey Nutter, author, The Rose of January and Christopher Sunset
____________________
For this giveaway, we asked for your favorite contemporary poetry collections- leaving the definition of "contemporary" up to you- and here are your answers!
Time and Materials by Robert Hass
Nights I Let the Tiger Get You by Elizabeth Cantwell
Rookery by Traci Brimhall
Sun by Michael Palmer
King Me by Roger Reeves
Your Own, Sylvia: A Verse Portrait of Sylvia Plath by Stephanie Hemphill
The Fifty Minute Mermaid by Nuala Ni Dhomhnaill
Frameless Windows, Squares of Light by Cathy Song
Jelly Roll by Kevin Young
Sleeping on the Wing by Kenneth Koch and Kate Ferrell
Pilgrim by David Whyte
What the Living Do by Marie Howe
Emergency Kit: Poems for Strange Times by Jo Shapcott and Matthew Sweeney
Getting Stitches by Rudy K. Francisco
The Cinnamon Peeler by Michael Ondaatje
Gray Matter by Sarah Michas-Martin
Motherland Fatherland Homelandsexuals by Patricia Lockwood
No Matter the Wreckage by Sarah Kay
Missing You, Metropolis by Gary Jackson
Blowout by Denise Duhamel
Crush by Richard Siken
What have you done to our ears to make us hear echoes? by Arlene Kim
Senegal Taxi by Juan Felipe Herrera
In Search of Midnight by Mike McGee
The Madness Vase by Andrea Gibson
Forgiveness Parade by Jeffery McDaniel
Bellocq's Ophelia by Natasha Tretheway
Gentleman Practice by Buddy Wakefield
Dear Future Boyfriend by Cristin O'Keefe Aptowicz
Bicentennial: Poems by Dan Chiasson
Human Dark With Sugar by Brenda Shaughnessy
The Rhizome as a Field of Broken Bones by Margaret Randall
10,000 Wallpapers by Matt Shears
Life on Mars by Tracy K. Smith
Breaking Poems by Suheir Hammad
Bitters by Rebecca Seiferle
Songs of a Clerk by Gary Beck
The Silence of Doorways by Sharon Venezio
God Particles by Thomas Lux
Anne Stevenson's Poems 1955-2005
Words for Empty and Words for Full by Bob Hicok
Angle of Yaw by Ben Lerner
Wind in a Box by Terrance Hayes
Love Poems by Nikki Giovanni
Slamma Lamma Ding Dong by Dan Leamen
The Trouble with Poetry by Billy Collins
Blind Huber by Nick Flynn
Selected Poems by Bob Schneider
Now You're the Enemy by James Allen Hall
Essays Against Ruin by Brian Clements
The Complete Works of Edna St. Vincent Millay
Men in Groups by Aaron Smith
Broetry by Brian McGackin
New Shoes on a Dead Horse by Sierra DeMulder