This content contains affiliate links. When you buy through these links, we may earn an affiliate commission.
My first forays into YA were to the lands of Meg Cabot and Louise Rennison (may she rest in peace), where the romances were guaranteed with lots of humor and huge doses of awkwardness. Since then, I've harbored a special fondness for YA romantic comedies and their ability to completely transport me out of my life for a little while. When I hit a rough patch earlier this year, these five books provided some much-needed laughter and heart to see me through: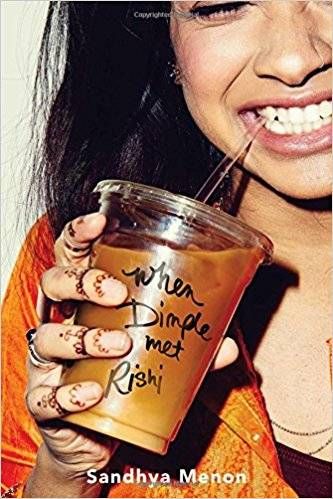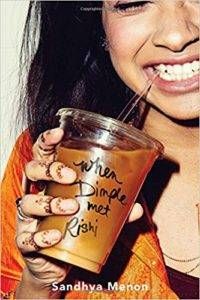 When Dimple Met Rishi by Sandhya Menon
Marriage is the furthest thing from Dimple's mind as she heads into her summer coding camp. She wants to develop her app idea, and launch a career. Romantic and idealistic Rishi is happy to follow his parents' wishes and enter into an arranged marriage with Dimple, but wooing Dimple might prove to be a bigger challenge than he initially thought…especially since she has no clue that their parents have set them up in the first place!
This book is full of heart-bursting romantic moments, mega-awkward encounters, and just the perfect amount of rom-com cheese to keep you grinning as you read. I love a good enemies-to-lovers story, and Menon gives that old trope a nice feminist update while staying true to its romantic roots.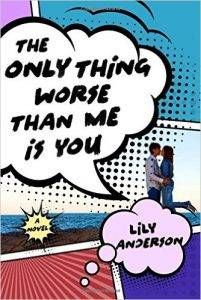 The Only Thing Worse Than Me is You by Lily Anderson
Based on one of the ultimate romantic comedies of all time (Much Ado About Nothing!) this story is set at a high school for gifted teens, where protagonist Trixie's biggest goal going into senior year is to knock Ben West out of third place in their class rankings. When Trixie's best friend and Ben's best friend start dating, Trixie finds herself having to play nice with her arch nemesis and maybe not completely hating it…until her friend gets expelled for cheating, and Trixie is fiercely determined to clear her name—especially if it means finally taking down Ben to do so.
Anderson's YA debut is a razor-smart book full of fandom-loving teens who are real and unabashedly, joyfully nerdy. With a large and delightful cast of characters and banter that is deliciously on-point, these characters will keep you laughing from cover to cover.
10 Things I Can See From Here by Carrie Mac
While a novel about a protagonist with major anxiety and some intense family drama may not seem to belong on this list, give me a moment to convince you. Maeve's anxiety takes up most of her life. She's constantly imagining the worst-case scenario, and making up obituaries for people who haven't died yet. So having to move in with her dad while her mom goes to Haiti for six months seems like the worst idea anyone has ever had, especially when her dad, a recovering addict, seems to have fallen off the wagon and her stepmom is hugely pregnant. But then Maeve meets Salix, a carefree musician who really sees Maeve and not just her anxiety, and now Maeve has something new to worry about—her growing feelings for Salix.
Maeve's anxiety isn't funny, but Maeve is. She's warm and relatable, and even her most intensely awkward moments with Salix are funny and sweet. Also, cheers for a novel where romance isn't presented as a cure for anxiety!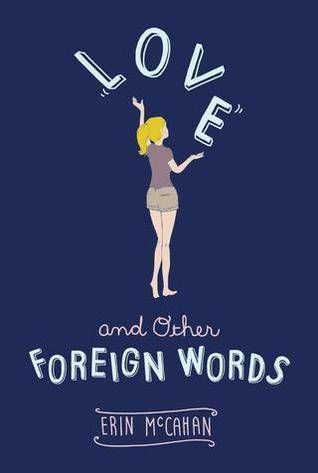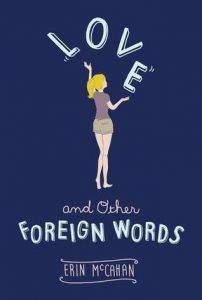 Love and Other Foreign Words by Erin McCahan
Sixteen-year-old Josie is very smart, but there's one thing she can't quite crack, and that's romance. Or why love makes people do idiotic things. Take her older sister, Kate, who is marrying a guy that is completely wrong for her. It's practically Josie's duty to break them up before it's too late. And so begins Josie's madcap campaign to show her sister the light, and maybe learn a few things about love herself along the way.
Josie is one of those entertainingly misguided protagonists that you can't help but love, and McCahan keeps the reader on tenterhooks up until the very last page in this surprising and laugh out loud novel. It is one of my go-to books when I'm feeling down.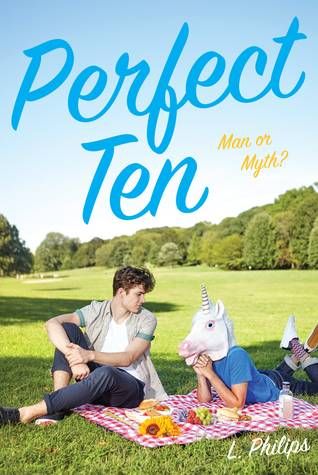 Perfect Ten by L. Philips
It's been two years since Sam broke up with his first boyfriend and not only has he not had a date since, he hasn't even encountered anyone decent to crush on. So when his best friend (and practicing Wiccan) Meg suggests a little love spell, Sam figures he has nothing to lose. He jots down ten qualities of his ideal guy, performs the spell…and within weeks had not one but three guys vying for his attention, not to mention an ex-boyfriend who seems to want another chance. What's a guy to do?
Perfect Ten is a little ridiculous and a whole lot of fun. Sam's grounded and self-deprecating voice keeps the story real, even in the face of a lot of larger than life characters and extreme plot twists, and the humor is classic.
What are some of your favorite YA rom-coms?